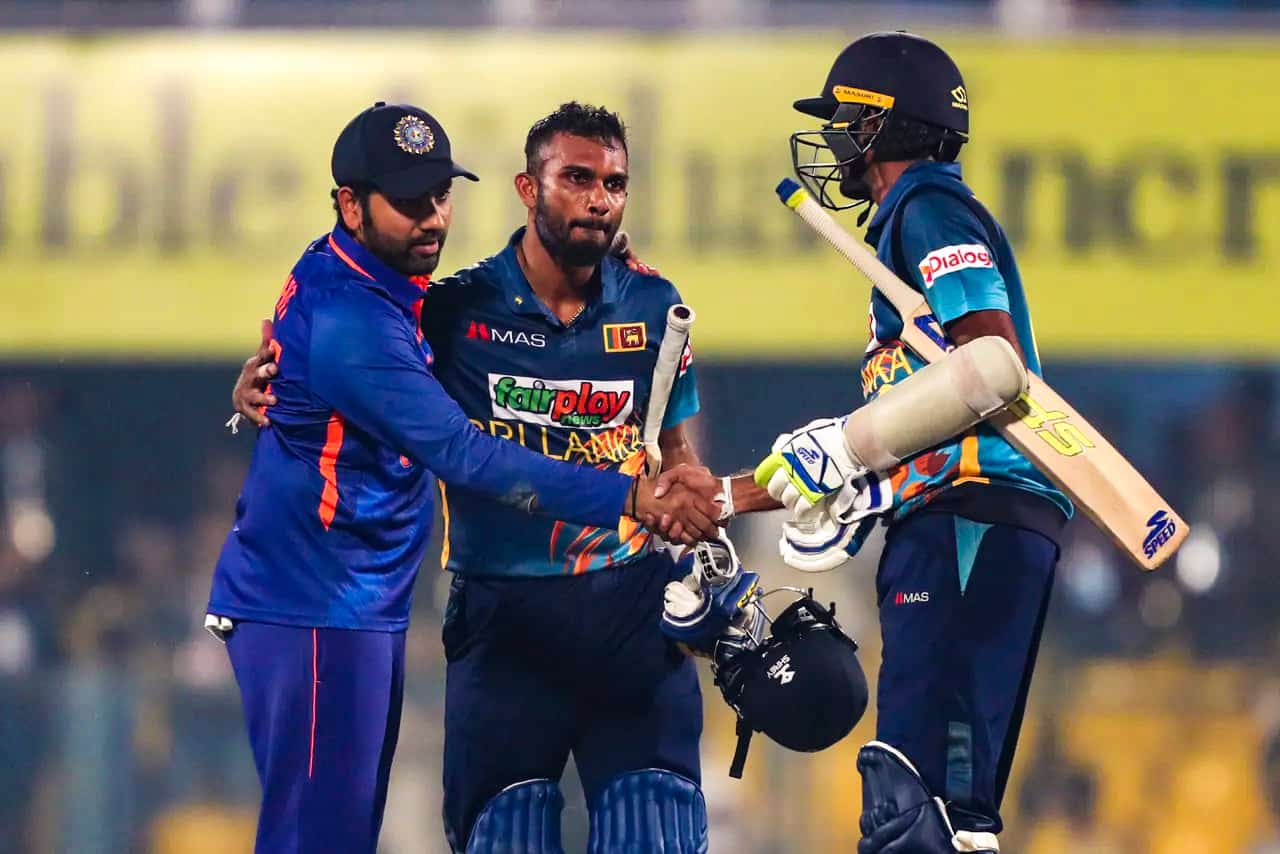 Rohit Sharma & Dasun Shanaka | Source: BCCI
In one of the major controversies, Team India captain Rohit Sharma withdrew their appeal of running out Dasun Shanaka at the non-striker's end during the first ODI in Guwahati on Tuesday, January 10.
The incident happened in the fourth ball of the final over of Sri Lanka's run chase of 374 when captain Shanaka was batting at 98. Shami, while bowling the fourth delivery, removed the bails at the non-striker's end with Shanaka backing up too far.
India captain Rohit Sharma and Shami had a little chat with both smiling, and then Sharma decided to withdraw Shami's appeal of run-out. Eventually, Shanaka got to the strike and hit a 4 to complete his century, before hitting a six on the last ball of the over.
Rohit Explained The Decision To Withdraw The Appeal
When asked about the incident in the post-match presentation ceremony, Indian captain Rohit stated he had no idea about the run-out. He also showered praises on Sri Lankan captain Dasun Shanaka for playing a belligerent knock.
"I had no idea Shami had done that. When he went up in an appeal. Again, he (Shanaka) is batting on 98. The way he batted was brilliant. We got to give it to him."
"We cannot get him out like that. We wanted to get him out the way we thought we would get him out. But that was not something that we thought of. But again, hats off to him, he played really well."
Notably, runouts at the bowler's end were no longer considered 'unfair play' since October last year after the ICC amended its rule book. India will take on Sri Lanka in the second ODI on Thursday, January 12 at Eden Gardens, Kolkata.