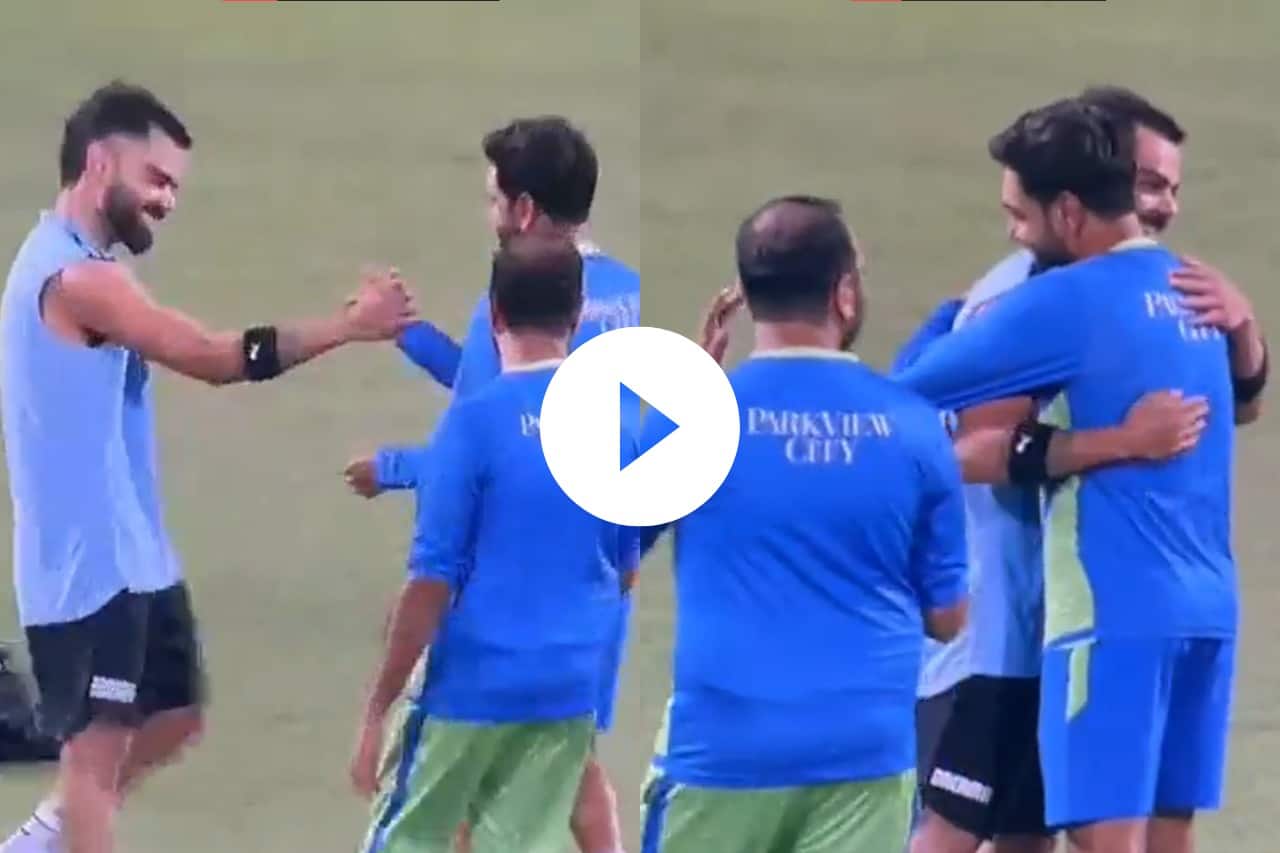 Virat Kohli Heartwarming Reunion with Haris Rauf | Source: Twitter
Whenever someone brings up an India vs Pakistan match, the mind automatically flashes back to the T20 World Cup in 2022 when Virat Kohli took charge and smashed 82 not out at the Melbourne Cricket Ground to take his side over the finish line.
One of the highlights of that match was the jaw-dropping six he sent flying off Haris Rauf in the 18th over which turned the game around. Following the match, Haris Rauf went on to explain how iconic that shot was from Kohli and the tremendous skill required to execute it during a pivotal moment in the match.
Virat Kohli and Haris Rauf are set to renew their rivalry as Team India squares off against Pakistan in the eagerly awaited Asia Cup 2023 match, slated to be played on Saturday, September 02 at the Pallekele International Cricket Stadium.
In the lead-up to the highly anticipated match, both teams are putting in intense practice sessions. A heartening moment occurred when Virat Kohli and Haris Rauf met during practice, sharing a warm hug and displaying mutual respect. The video capturing this touching moment is gaining widespread attention on social media.
Watch Video: Virat Kohli Meets Haris Rauf
The upcoming match promises intrigue as we await Virat Kohli's approach against the formidable trio of Shaheen Afridi, Naseem Shah, and Haris Rauf in the 50-overs format. Captain Rohit Sharma, a consistent run-scorer against Pakistan in this format, will also carry high expectations.