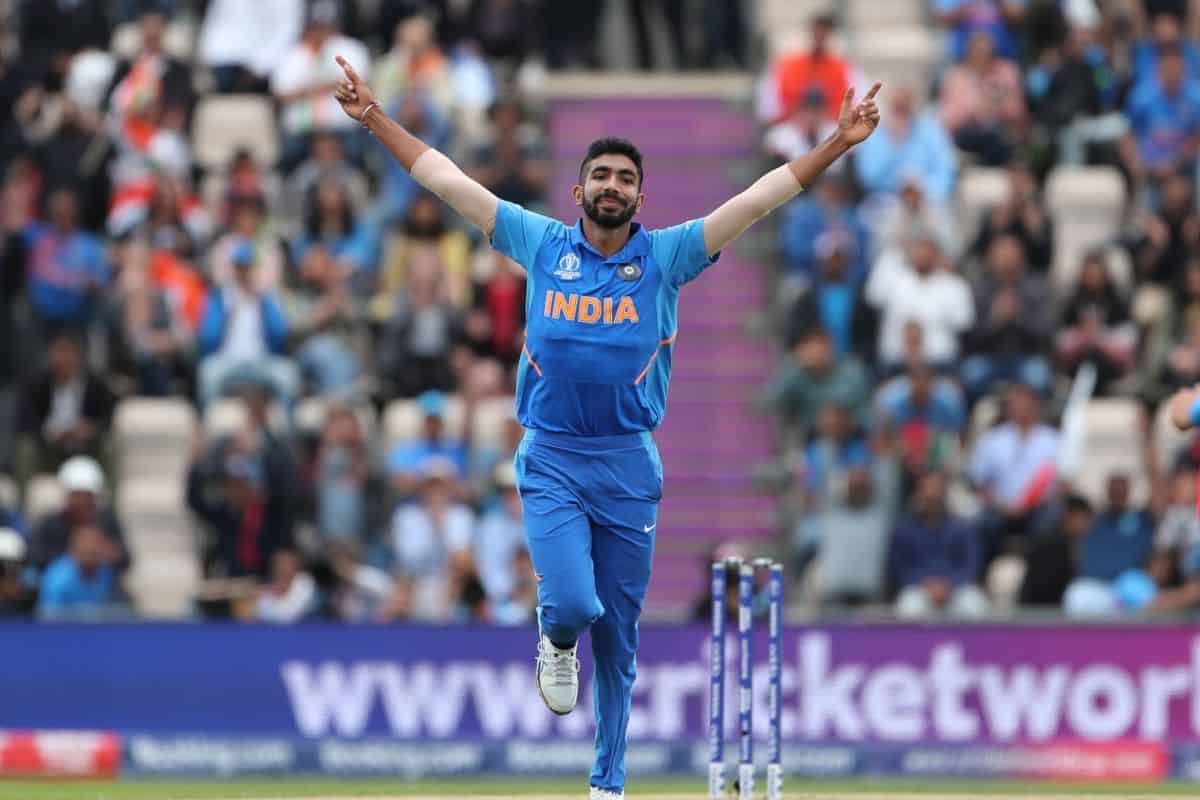 Jasprit Bumrah | Image: BCCI
The former New Zealand cricketer and Mumbai Indians bowling coach Shane Bond has lauded the Indian pacer Jasprit Bumrah and labelled him as the 'best bowler in the world'. He also said that 26-year-old has the desire to continue as the "best" in the business.
Jasprit Bumrah had an amazing IPL season this year. He was the second-highest wicket-taker of the tournament with 27 wickets in 15 games. Delhi Capitals' Kagiso Rabada was first in the tally with 30 wickets in 17 games. With such a performance in just concluded IPL 2020, everyone has set their eyes on him and have raised their expectation from him.
"He has a desire to continue to be the best bowler in the world. I think he is. I think he is the best fast bowler. He is a gun," said Shane Bond.
"He doesn't run in fast. He sort of trots in and then the last few steps he really accelerates. He, obviously, has those straight arms which are a bit different. But for a guy that is not that big and doesn't run in too fast, he has got good acceleration and he is genuinely quick.
"I think that sometimes that can shock you as a batter. But the other thing is he has the ability to shift the ball both ways." Shane Bond told 'The Sydney Morning Herald'.
The former Queensland fast bowler, Joe Dawes also hailed the Indian pacer and said that Japsrit Bumrah's bouncer was 'one of the hardest balls' to face.
Dawes compared that Jasprit Bumrah's release point to that of West Indies great Courtney Walsh. The New Zealander said that Bumrah makes the ball come in with vertical seam and then on the very next delivery he makes the ball go straight by getting it to hit the seam.
"He is always coming in at you … a bit like Courtney Walsh, [his release is] just pass the vertical, coming in at you, then he gets one to hit the seam and hold its line. It makes it really hard to play," Dawes said.
"As a right-hander, if the ball is always coming in at you, and he gets his line right, there aren't many places to go. You duck or you lean back. Especially if it's kidding, it's hard work," he added.
Jasprit Bumrah has been named in all the three formats and will trouble the Australian batsmen in three ODIs, as many T20Is and four Test matches.