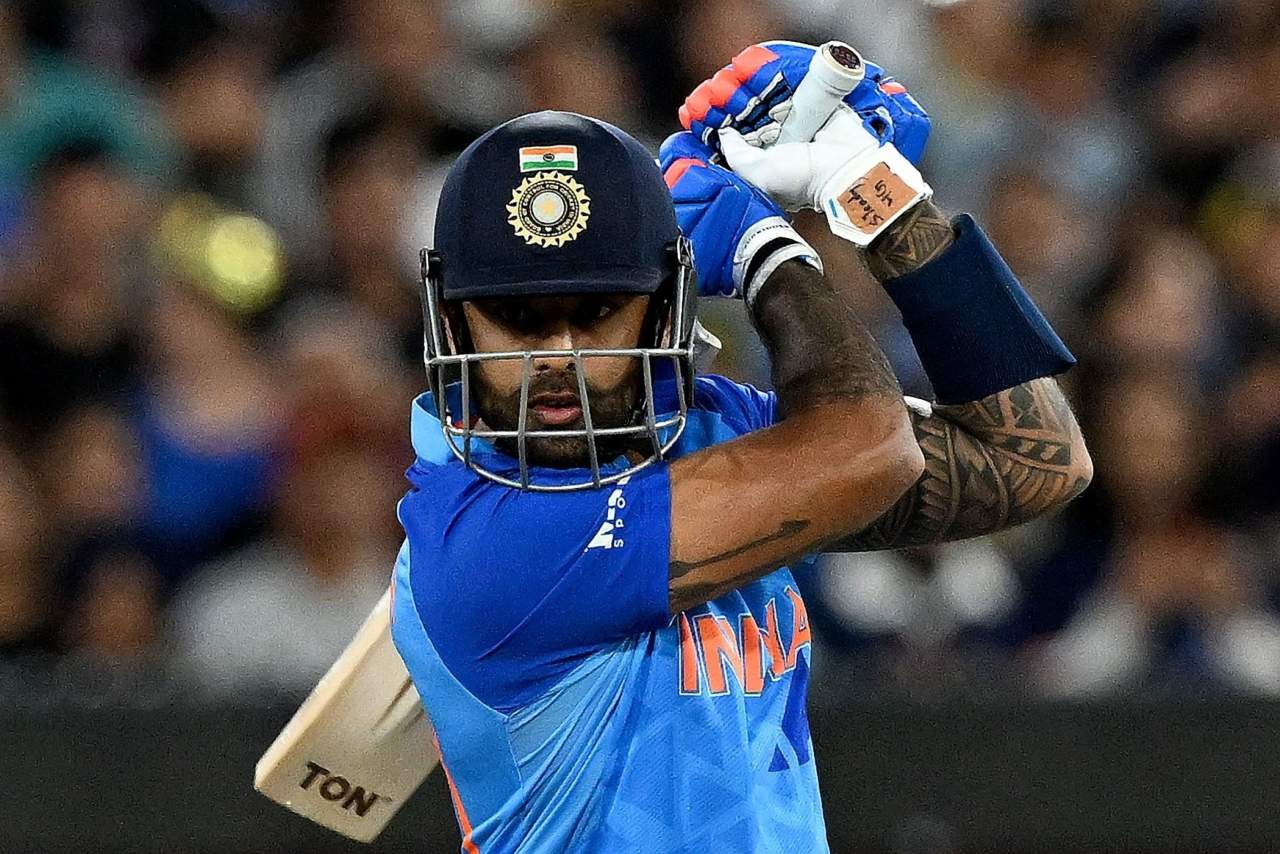 Suryakumar Yadav | Source: Twitter
The 2023 edition of the ICC Men's ODI World Cup is set to be played in India from October 5 to November 19. The tournament opener will see the last-time World Cup winner England taking on the finalists New Zealand at Narendra Modi Stadium, Ahmedabad.
Meanwhile, the hosts, India, will kick off their campaign on October 8 against the five-time World Cup champions, Australia, at Chepauk. The much-awaited clash between India and Pakistan will take place at Ahmedabad on October 15.
As the much-awaited event approaches, cricket enthusiasts and experts are delving into discussions about Team India's potential squad and the players who could make a big impact in the tournament.
Former Indian cricketer, Wasim Jaffer, is the latest addition to this discussion. In an interview with Jio Cinema, he shared his insights on the potential squad for India in the marquee event and revealed his handpicked 15-member Indian squad.
Jaffer opted for Shubman Gill, Rohit Sharma, and Shikhar Dhawan as the ideal opening combination. While Gill and Sharma were natural choices, Jaffer highlighted Dhawan's value as an experienced campaigner, emphasizing his potential to make a substantial impact on India's journey.
"My three openers will be Rohit Sharma, Shubman Gill and Shikhar Dhawan. Even though Shikhar Dhawan is not going to be picked, I will keep him as the backup opener. Even if he doesn't play at the start, I am okay with that," said Jaffer.
For the middle-order positions, Wasim Jaffer placed Virat Kohli at number three, Shreyas Iyer at number four, KL Rahul at number five, and the star all-rounder Hardik Pandya at number six.
As for the spin department, Jaffer's preferred playing XI featured Ravindra Jadeja, Axar Patel, and Kuldeep Yadav.
"After that, obviously, we have Virat Kohli at No. 3. Shreyas Iyer at No. 4, KL Rahul at No. 5 and Hardik Pandya at No. 6. Ravindra Jadeja, Axar Patel and Kuldeep Yadav will be my three spinners in the XI," he added.
In the pace attack, he chose Jasprit Bumrah and either Mohammed Siraj or Mohammad Shami as specialist pacers. The Mumbaikar also highlighted Pandya's crucial role as a pacer, particularly given the World Cup's India venue.
"In my XI, I will have Jasprit Bumrah and Mohammed Siraj/Mohammad Shami. I will play two seamers – Bumrah and Siraj. For me, it is very important that Hardik Pandya bowls because the World Cup is in India. Even if he doesn't bowl 10 overs and bowls seven-eight overs, it's enough for me," Jaffer added further.
Jaffer included Shardul Thakur as the backup pacer and Sanju Samson as the backup wicket-keeper in his selections.
"If he [Hardik] bowls, I will definitely try to play three spinners and I will definitely play both Axar and Jadeja because they are all-rounders. My third spinner will obviously be Kuldeep. My fourth seamer will be Shardul Thakur. Sanju Samson will be my backup keeper because I have already picked Shikhar as my third opener."
Wasim Jaffer's India squad for the 2023 World Cup:
Rohit Sharma (C), Shubman Gill, Shikhar Dhawan, Virat Kohli, Shreyas Iyer, KL Rahul (wk), Hardik Pandya, Ravindra Jadeja, Axar Patel, Kuldeep Yadav, Jasprit Bumrah, Mohammed Siraj, Mohammad Shami, Sanju Samson, Shardul Thakur.