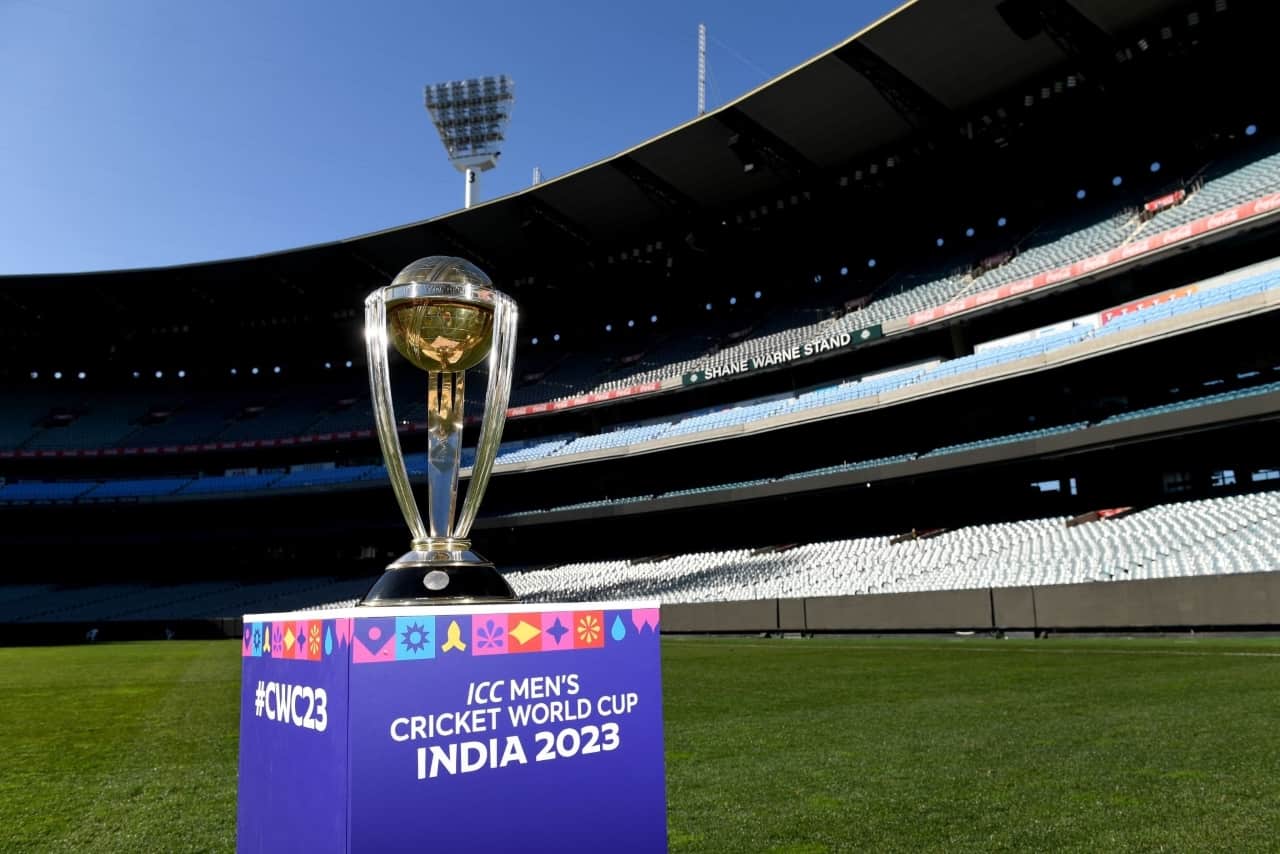 ICC Cricket World Cup 2023 Trophy | Source: Twitter
The Hyderabad Cricket Association (HCA) has reportedly requested the Board of Control for Cricket in India (BCCI) to adjust the ODI World Cup 2023 schedule, citing their challenge in hosting matches on consecutive days.
According to a report from The Indian Express, the Hyderabad state board has penned a letter to the BCCI, asking for a break between two matches scheduled back-to-back. The Rajiv Gandhi Stadium in Uppal is set to host matches on October 9 and the subsequent day.
As per the current schedule, New Zealand will play Netherlands on October 9 in Hyderabad while Pakistan will lock horns with Sri Lanka on October 10. The Pakistan-Sri Lanka encounter was initially scheduled for October 12, but it was preponed in the final schedule.
The Hyderabad Police raised concerns regarding security due to the absence of a gap between the two matches. Local law enforcement highlighted their incapacity to provide security for matches occurring consecutively. This match's rescheduling aimed to offer Pakistan additional recovery time prior to their match against the Indian team.
It remains to be seen if the BCCI will address the appeal, particularly after having made nine changes to the original World Cup arrangement due to security challenges in Ahmedabad and Kolkata.