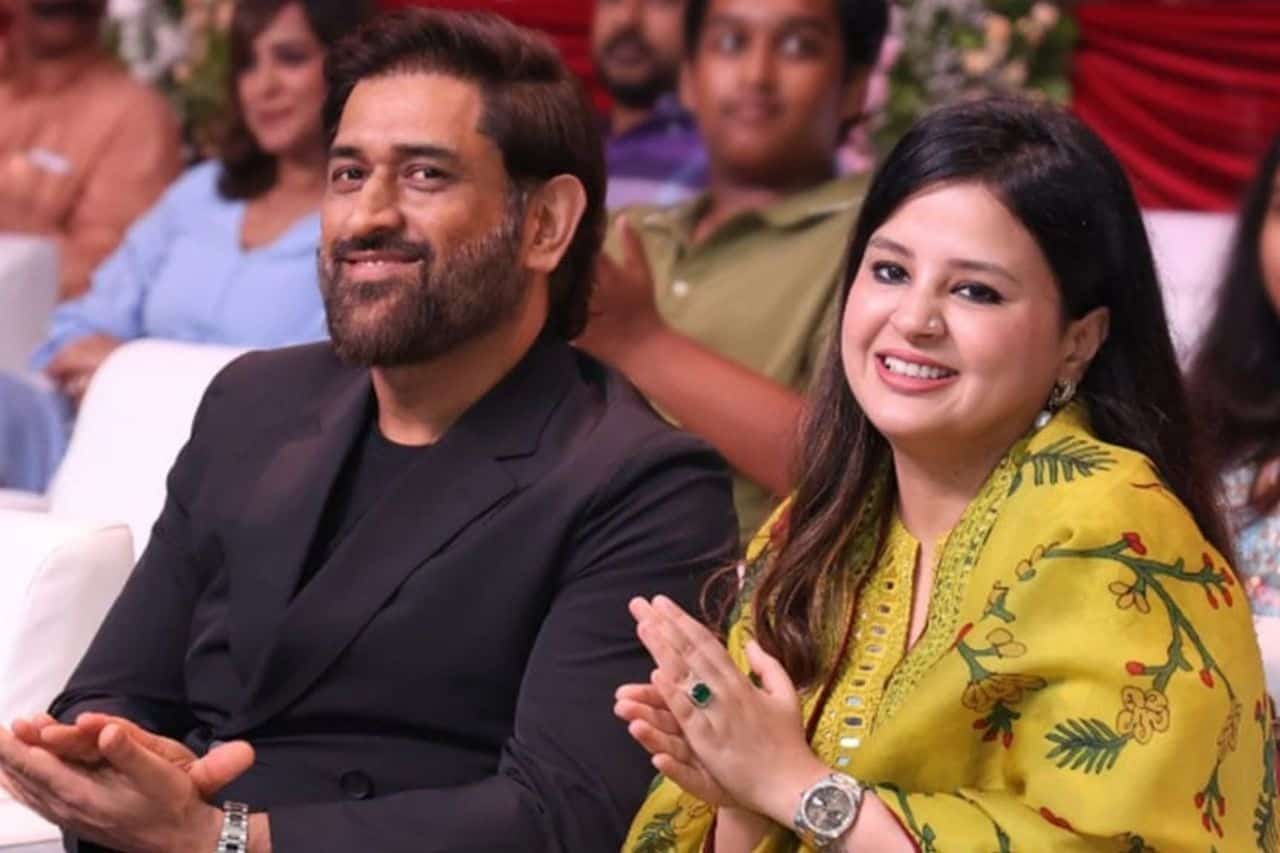 MS Dhoni and Sakshi Dhoni | Source: Twitter
Sakshi Dhoni, wife of the former India captain Mahendra Singh Dhoni, revealed that her husband is open to exploring onscreen opportunities in the near future if a strong script comes his way.
Notably, Sakshi Dhoni is making her debut as a film producer with the upcoming Tamil movie, 'Let's Get Married', produced under the banner of " Dhoni Entertainment."
Sakshi, speaking at the LGM promotion event in Chennai, also mentioned that Dhoni Entertainment are pondering on producing an action-packed movie with the legendary batter in the lead role.
"If there's something good, he may just (do it). He is not camera-shy. He has been acting in advertisements since 2006, and he is not afraid of facing the camera. So, he might do it if there's something good."
Talking about the genre, Sakshi added that Chennai's beloved 'Thala' will be best suited for action movies.
"Action. He is always in action. What would you choose for him? If we plan to make a movie with MS Dhoni as a hero, then it will only be an action-packed entertainer. If a character with a good story and good message comes, then he [Dhoni] will consider acting in a movie."
Let's Get Married is directed by Ramesh Thamilmani and stars Nadhiya, Harish Kalyan, Ivana, RJ Vijay, and Yogi Babu in lead roles. The film will hit the theatres on July 28. Notably, it is the first movie to be produced by MS Dhoni under the Dhoni Entertainment banner.