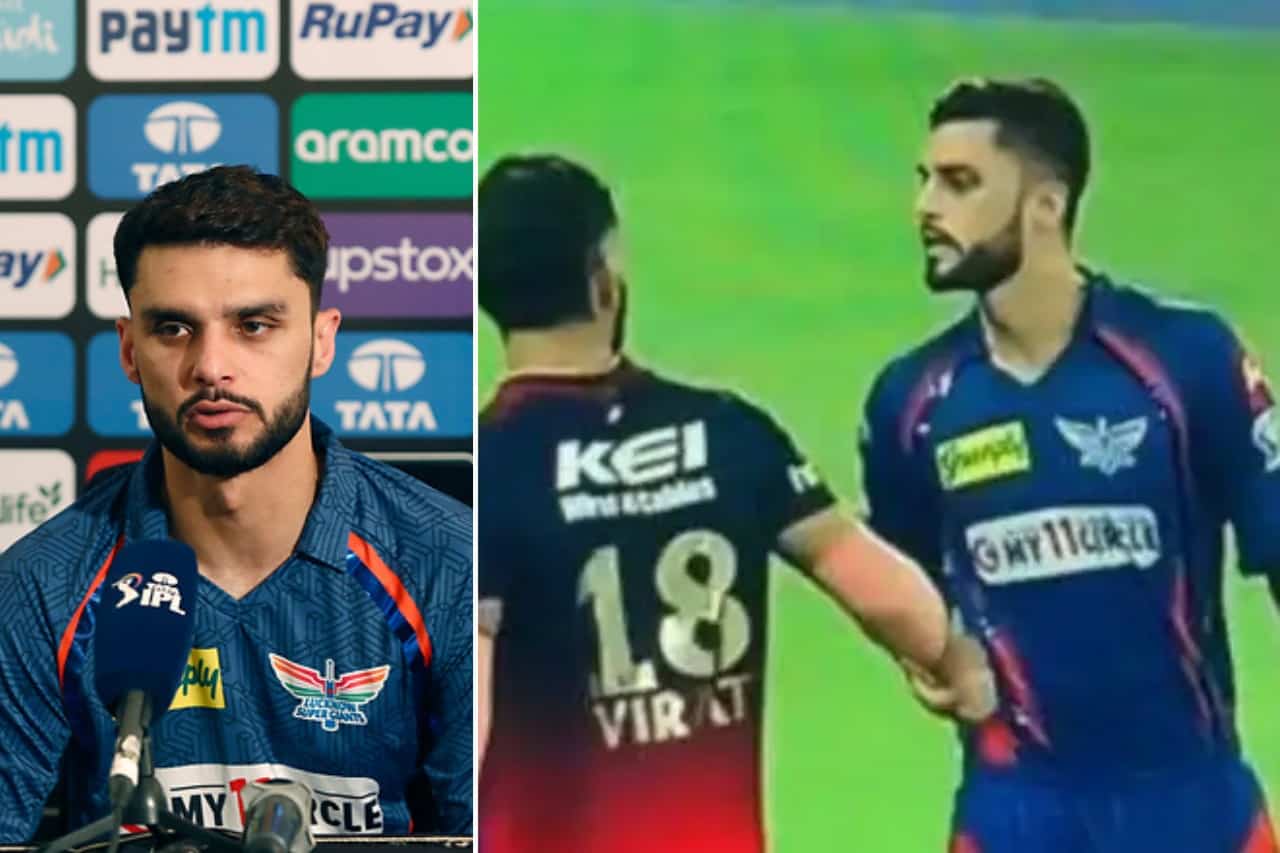 Virat Kohli & Naveen ul Haq
The heated altercation between Lucknow Super Giants pacer Naveen-ul-Haq and Royal Challengers Bangalore's Virat Kohli at Ekana Stadium, Lucknow in the 16th edition of the Indian Premier League (IPL) had taken the internet by storm.
Later, the Afghanistan pacer was also involved in a lively exchange during the post-match formalities after RCB won the match. Additionally, the RCB star engaged in a verbal confrontation with Kyle Mayers until LSG mentor Gautam Gambhir intervened and led the West Indies all-rounder away.
However, the situation escalated when Gambhir confronted Kohli, resulting in a heated altercation as it turned out to be one of the most controversial and talked about controversies in the IPL 2023.
Meanwhile, days after the conclusion of the cash-rich league, the Afghanistan pacer opened up on the spat and said it was Kohli who started the fight and the fines imposed by the match referee are proof of that.
Here's what Naveen-ul-Haq said:
"I didn't start the fight. After the match, when we were shaking hands, Virat Kohli started the fight. I was just shaking hands and then he grabbed my hand forcefully. I am also a human being, I reacted."
"Kohli said things during the match, and even after it. I generally don't sledge anyone, and even if I do it I would say it to the batters only when I am bowling because I am a bowler. In that match, I didn't utter a single word. I didn't sledge anyone. Players who were there will know how I dealt with the situation. I never lost my temper."
Following the match, Kohli and Gambhir were fined 100% of their match fees for an extended altercation after the match, whilst the Kabul-born was handed a 50% fee deduction.
"When you will look at the fines you will understand who started the fight. I never badmouth anyone, but if someone says something to me, I won't stay silent. I will give it back," Naveen concluded.