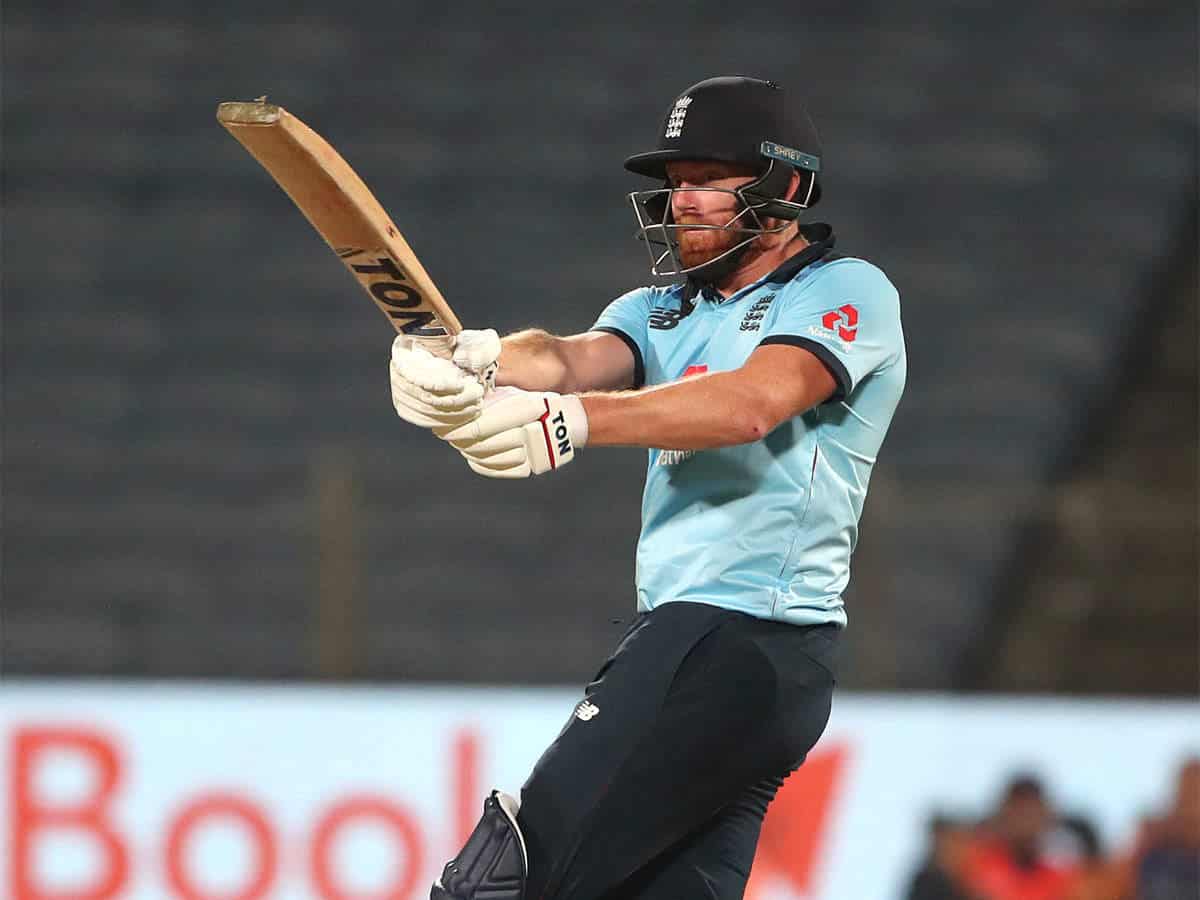 Jonny Bairstow | Source: Twitter
England star Jonny Bairstow has hit back at Sunil Gavaskar for the latter's comment about him being 'uninterested' while batting in Test cricket. Bairstow, who scored a century in the second ODI of the series on Friday, said that Gavaskar is welcome to speak to him directly about his opinion on the England player's Test cricket.
Jonny Bairstow, on Friday posted his second century in his last three ODIs and was rightfully awarded the Man of the Match for his brilliant efforts, but things were not so smooth for the Yorkshireman during the Test series. Coming back from a period of rest, Bairstow posted scores of 0, 0, 28, and 0 in the longest format and was bamboozled by spin, despite having the reputation of being a 'sub-continent specialist'.
Commenting on the 31-year-old's performance, Gavaskar had then said:
"You have not scored a run, and just come in and pushed at it, as if there was no fielder at backward short leg. It looked to me as if it was the shot of a person uninterested. What's he trying to do? First ball, he should be looking to play a soft defensive shot. There is a fielder there at backward short leg. Uninterested."
'He is More Than Welcome To Give Me a Ring' – Jonny Bairstow
Bairstow, in the post-match press conference, questioned how Gavaskar can draw conclusions without first-hand communication and insisted that he is more than willing to speak to the 71-year-old about his Test ambitions.
"First of all, no, I hadn't heard that and secondly, I am interested as to how opinion can have been made especially when there has been no correspondence and communication between myself and him," Bairstow said, referring to Gavaskar's comments.
"So he is more than welcome to give me a ring and I will speak to him about my will to do well in Test cricket and the enjoyment I do get out of playing Test cricket. As I said, my phone is on. If he wants, he can call or message me."
Bairstow scored 124 in the second ODI to steer England to a 6-wicket win, drawing the three-match series level at 1-1. Apart from Bairstow, Ben Stokes scored 99, as the duo forged a match-winning partnership for the second wicket.