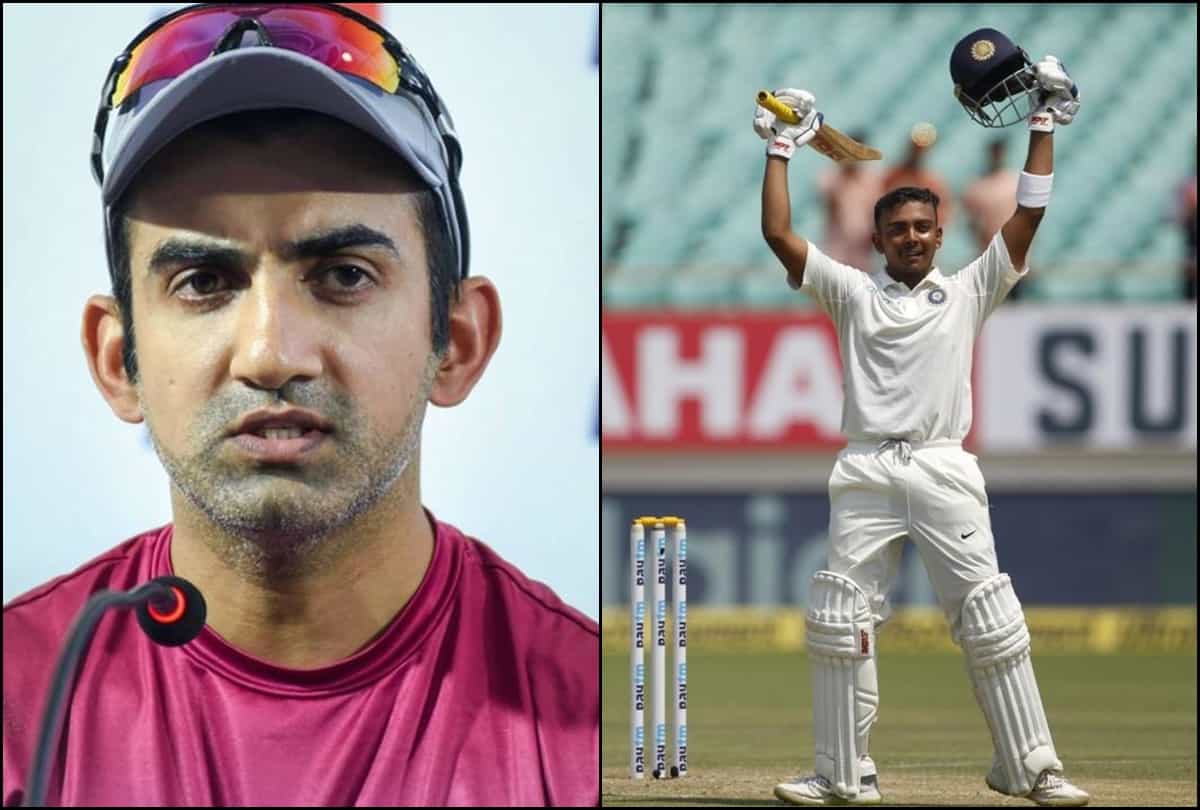 Gautam Gambhir - Prithvi Shaw | Image: Twitter
Shreyas Iyer-led Delhi Capitals suffered a massive loss against the defending champions Mumbai Indians in the first qualifier of the Indian Premier League (IPL) 2020. The top-order of the Delhi Capitals was collapsed and as a result, the team lost the match by 57 runs. Now Delhi capitals will face David Warner-led SunRisers Hyderabad in the 2nd qualifier of the Indian Premier League on Sunday, November 8.
The top-order of the Delhi capital is a matter of great concern for the team. Prithvi Shaw has utterly disappointed the franchise in the last six games. He bagged a duck three times and scored 7, 9 and 10 runs in the remaining three games. Talking about Ajinkya Rahane, he has also not done so well in the last six games.
In such a situation, the question arises, who between Rahane and Shaw should open with Shikhar Dhawan in the top-order for DC against Hyderabad.
Meanwhile, former KKR captain Gautam Gambhir feels that Prithvi Shaw should open with Shikhar Dhawan in the top-order against SunRisers Hyderabad in the second qualifier.
While speaking in a pre-match analysis video chat on ESPNCricinfo, Gambhir said that he would pick Prithvi Shaw instead of Rahane. Giving the reason for his choice, he stated that both the batsmen are not in their prime forms and Prithi Shaw has more potential of giving the team the desired start if he stays on the crease for the first 6 overs.
Talking about Rahane, Gambhir reckoned that Ajinkya is not 'impactful' and takes a lot of time to settle.
"I want an impact player on top, especially in a must-win game. I know Prithvi Shaw has not been in good form, but even Ajinkya Rahane is not in supreme form as of now," Gautam Gambhir said.
"Plus, if you make Rahane bat at no. 3, he is not an impactful player in that position. You can make Rahane open the innings but if I have to choose a player to open the innings between Rahane and Shaw – and look at the bowling line-up, I will go with Shaw and give him one more chance. If he bats for 6 overs, I am sure I will get the start I need," Gambhir further said.