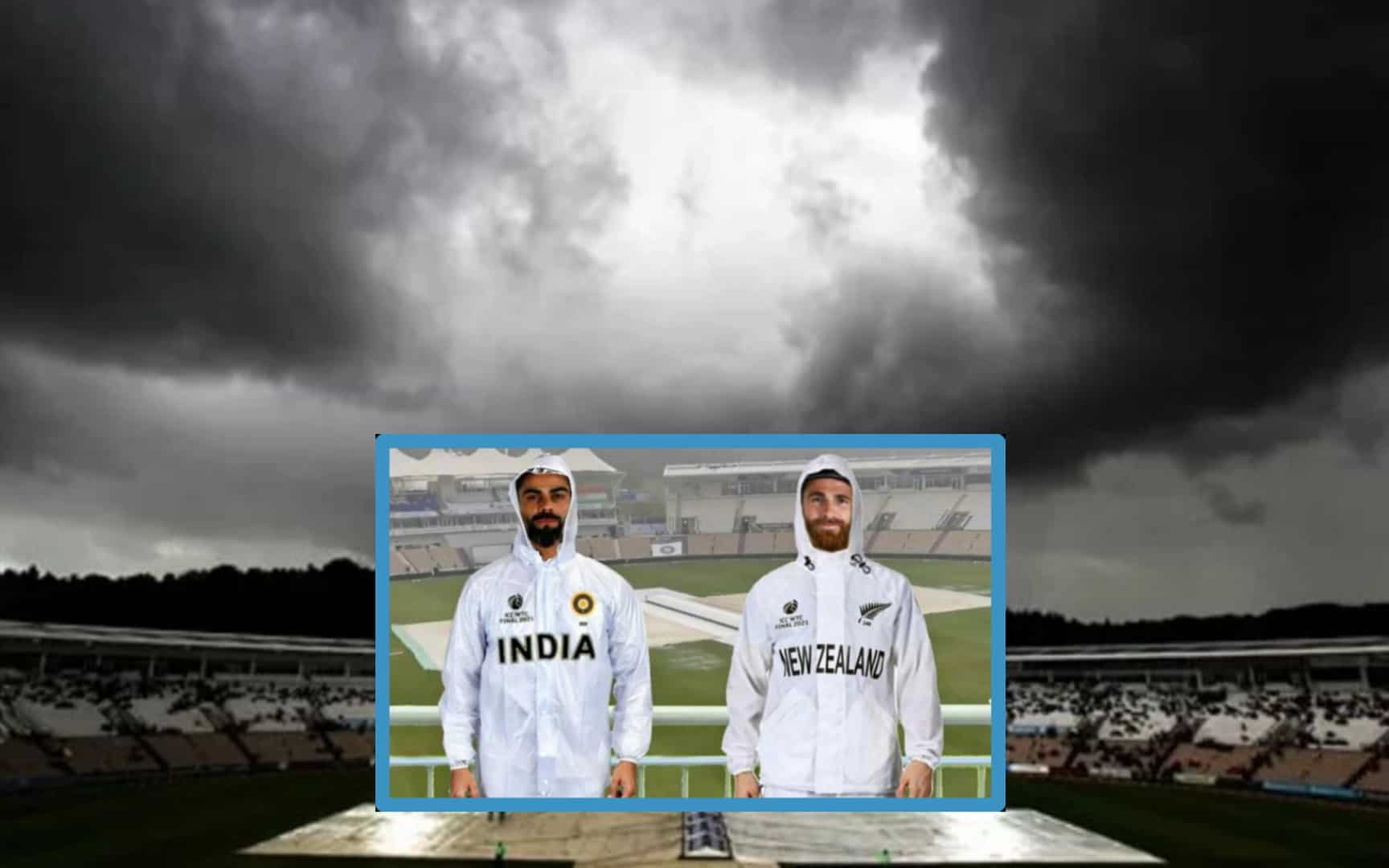 Image Source: Twitter

Fans, who were desperately waiting for the Final of the World Test Championship (WTC) between Indian and New Zealand lashed out at ICC for scheduling it in England after Day 1 of the game has been called off due to rain at the Rose Bowl in Southampton on Friday.
The mega clash was first expected to begin from 3:30 IST with the toss supposed to take place at 3 pm but rain hasn't stopped since morning and finally BCCI officially announced that the play of Day 1 has been called off.
"UPDATE – Unfortunately, play on Day 1 has been called off due to rains. 10.30 AM local time start tomorrow. #WTC21," BCCI tweeted.
At the time of writing this, the pictures at the Ageas Bowl Southampton were not promising at all. The entire 30-yard circle was covered in multiple layers, a lot of patches and mini puddles were visible at different parts of the ground.
The moment BCCI tweeted that the Day 1 has been called off due to rain in Southampton, the fans took to Twitter to take their frustration out on ICC for scheduling the match in Southampton.
Here is how the fans reacted after rain forced no play in the first session of Day in the WTC final:
The washout on Day 1 means that the Reserve Day, scheduled for June 23, will now come into effect. The ICC regulations had the option for a reserve day in case of rain, and Day 1 getting completely washed out means that the World Test Championship will now effectively become a six-day affair.
ICC Has Kept A Reserve Day
The ICC had earlier announced the playing conditions for the WTC final. Notably, the two teams will be declared joint-winners in case of a draw, or a tie. A Reserve Day has been kept to make up for any lost time during the regular days.
However, the play won't extend to a sixth day if a positive result isn't achieved after five full days.
"The Reserve Day has been scheduled to ensure five full days of play, and it will only be used if lost playing time cannot be recovered through the normal provisions of making up lost time each day. There will be no additional day's play if a positive result is not achieved after five full days of play and the match will be declared a draw in such a scenario," the ICC release on the playing conditions read.