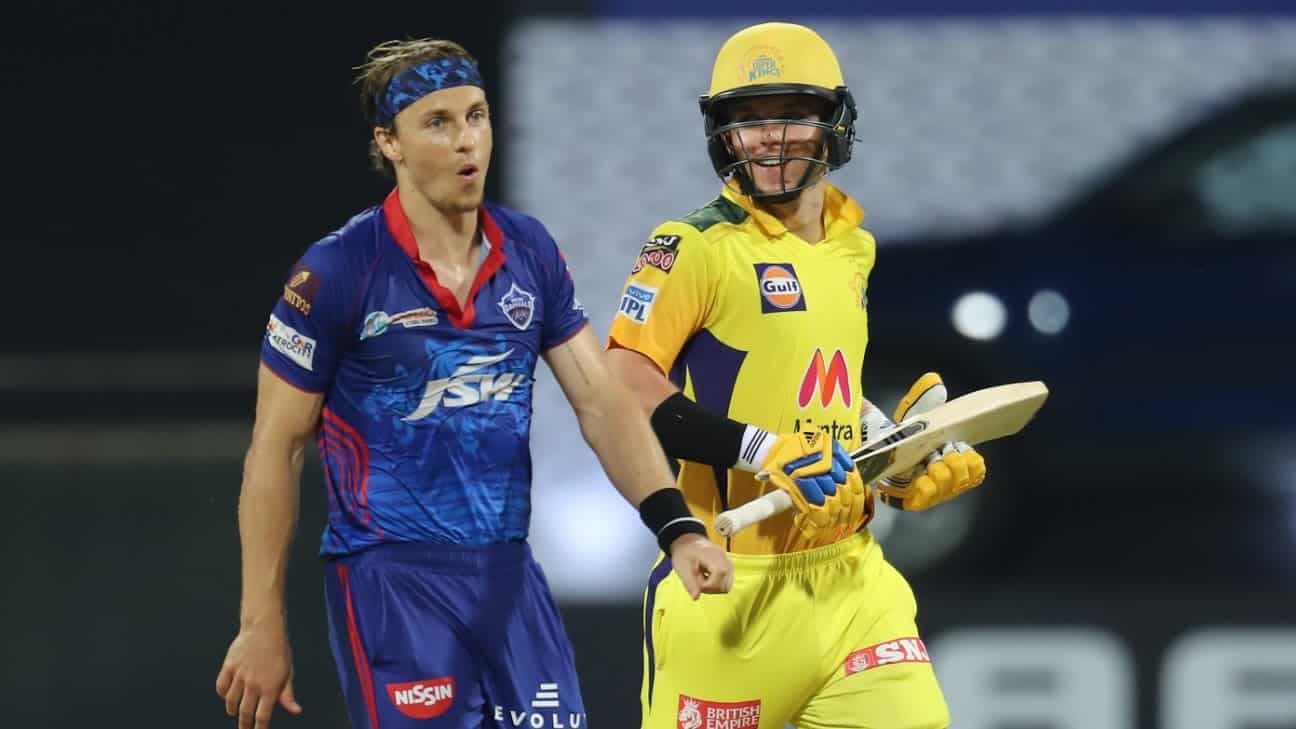 Sam Curran and Tom Curran | Source: Twitter
England and Wales Cricket Board managing director Ashley Giles has said England's centrally-contracted players, including captain Eoin Morgan, Ben Stokes and Jos Buttler, are likely to miss the remainder of the Indian Premier League (IPL) 2021.
Giles has said that England have a busy international schedule from June onwards and the players are unlikely to be available for the remainder of the suspended IPL if the T20 tournament is rescheduled this year.
Earlier, the cash-rich tournament had to be postponed due to the rising number of coronavirus cases in the camps. There are two windows for the T20 event to be resumed this year — one is in the second half of September and before the T20 World Cup (October-November) and the other is after mid-November.
However, England are scheduled to tour Bangladesh and Pakistan in the said window as preparations for this year's T20 World Cup will get underway.
Ashley Giles Opens Up On England Players' Availability
"We're planning on the involvement of England players in England matches. We've got a full FTP schedule. So, if those tours to Pakistan and Bangladesh [in September and October] are going ahead, I'd expect the players to be there," Giles was quoted as saying in ESPNcricinfo.
Giles had previously agreed that England players who were involved in the latter stages of the IPL could miss the two-Test series against top-ranked New Zealand starting June 2.
"The New Zealand scenario was very different. Those matches were formalised at the end of January, by which time contracts were signed for players to have full involvement in the IPL," he added.
"None of us knows what a rearranged IPL looks like at the moment; where it's going to be or when. But from when we start this summer against New Zealand, our programme is incredibly busy. We've got a lot of important, high-profile cricket including the T20 World Cup and the Ashes. And we're going to have to look after our players," Giles added.
It is to be noted that BCCI president Sourav Ganguly has already hinted that the remainder of IPL matches can't be played in India while media reports have suggested that the UAE, the UK and Australia are seen as likely hosts right before the T20 World Cup in a small window after the end of India tour of England.