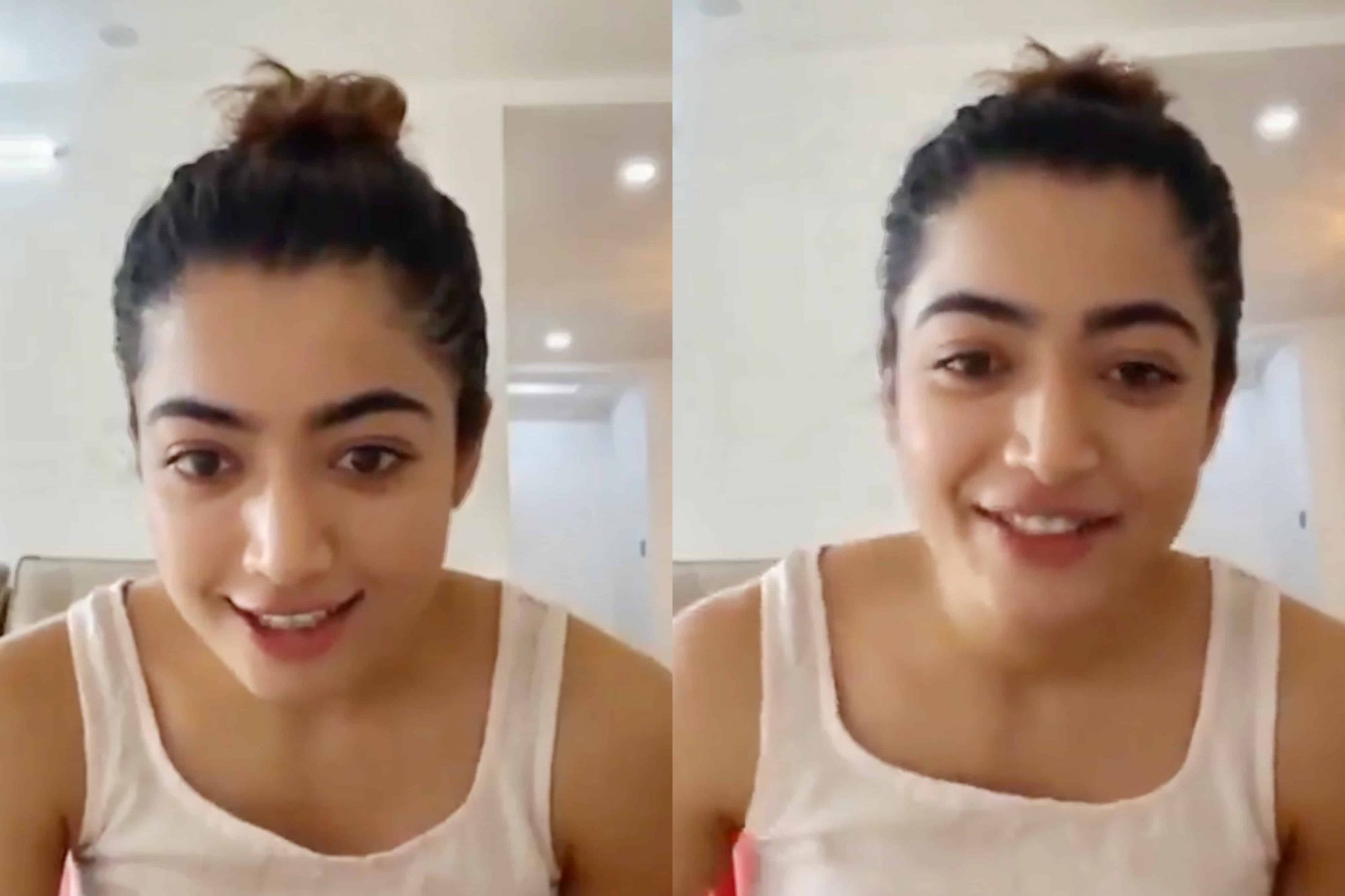 Rashmika Mandanna | Source: Twitter
The Indian Premier League (IPL) which was introduced in 2008 quickly went on to become the biggest franchise-based T20 tournament in the world. The popularity of India's cricketing carnival has increased immensely with each passing year. The lucrative league has a massive fan following, not just in India, but all over the globe.
All the eight franchises have their jersey, slogan, songs and anthems. Fans are very loyal and support their favourite team, wholeheartedly.
For various reasons, many teams have garnered huge popularity, some more than others. While for some teams it might be the captain that sparked the fans' interest in them, for others it could be their performance over the years and other such things.
However, one franchise, which is yet to win their maiden IPL title is considered as the most famous and loving franchise all around the World. This franchise is none other than Royal Challengers Bangalore.
"Ee Sala Cup Namde" – Rashmika Mandanna
Meanwhile, South Indian actress Rashmika Mandanna also revealed that her favourite franchise in the Indian Premier League is Royal Challengers Bangalore.
South Indian actress Rashmika Mandanna's fan following is all over India. She is famous for her brilliant acting skills. Even though Rashmika has not done any Bollywood film, but her fan following here is no less than a superstar.
Recently, she went live on social media where she revealed that her favourite IPL team is RCB. A cricket fan asked her about her favourite IPL team, to which she replied – "Ee Sala Cup Namde", which is the slogan of Royal Challengers Bangalore.
Watch Video:
If you are a cricket fan, you must know the story behind the slogan. Don't you? No worries! We are here to tell you.
Story Behind "Ee Sala Cup Namde"
The Ee Sala Cup Namde meme originates from the 2018 edition of the Indian Premier League. After finishing last in IPL 2017, Royal Challengers Bangalore needed a huge boost going into the next IPL i.e., IPL 11. The Kannada fans of RCB started a social media trend 'Ee Sala Cup Namde' meaning this time around the cup is ours. In fact, the slogan started by the fans was later adopted by official social media handles of RCB too.
In almost every edition of IPL, the optimistic fans of RCB start this slogan whenever the results are favourable to the team from Bangalore only to be later trolled by rival fans.
Royal Challengers Bangalore's Blistering Start To IPL 2021
Royal Challengers Bangalore have started their IPL 2021 campaign on a good note as they won their first four matches back to back before losing the fifth one against Chennai Super Kings by 69 runs. They are currently placed at third spot in the points table with 8 points in their account.
Glenn Maxwell's addition at the top order has been the hugest boost for them. With Devdutt Padikkal, Virat Kohli, Glenn Maxwell and Ab de Villiers at the top, RCB is looking all set to make it to the finals this year.