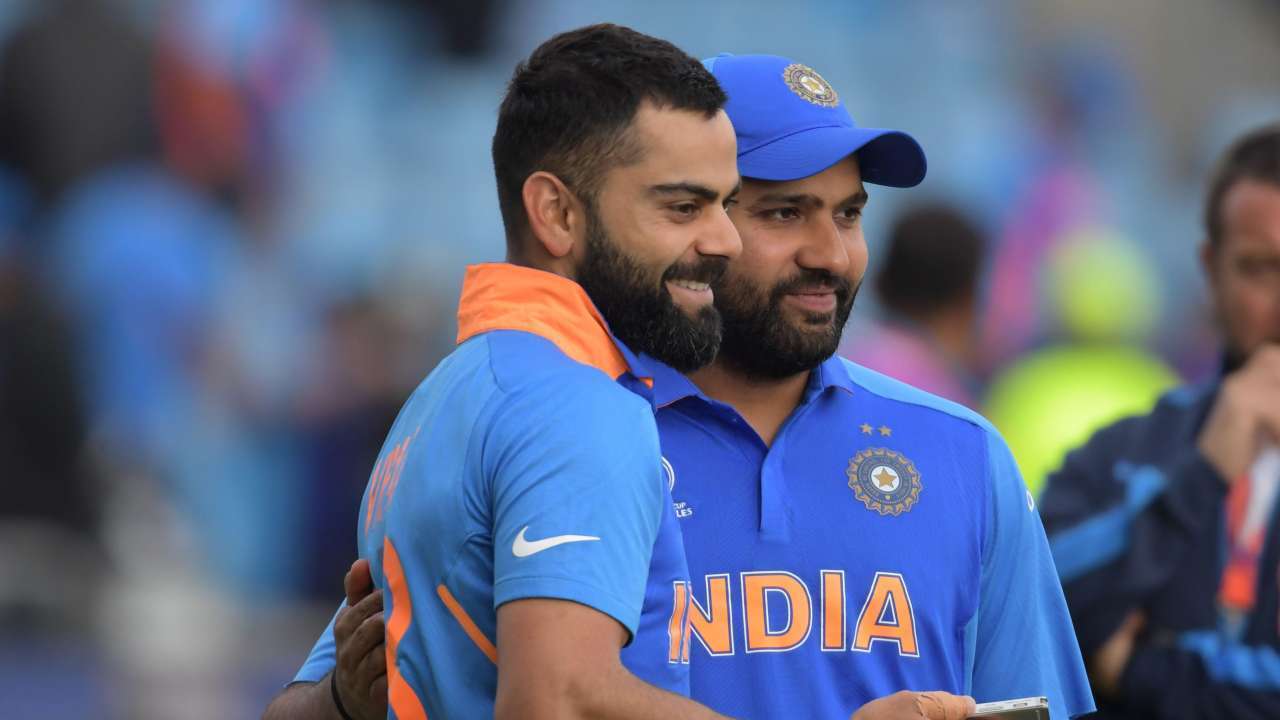 Virat Kohli & Rohit Sharma | Image: BCCI
Rohit Sharma, in the last few days, has become the talk of the town. Ahead of the Australia tour, Rohit left for India after leading the defending champions Mumbai Indians to their fifth IPL title in the 14th edition of the Indian Premier League. While it was expected that Rohit Sharma would join the Indian squad after completing his journey in Indian Premier League 2020, it didn't happen and there was 'no clarity on his absence'.
If reports to be believed, Rohit Sharma has returned back to India on account of personal issues, Indian skipper Virat Kohli, on Thursday in a media interaction stated that there is 'lack of clarity' on account of Rohit's availability Down Under.
On this comment of Virat Kohli, the former Indian pacer Ashish Nehra expressed his disappointment. According to him, with the technology available, the selectors, head coach Ravi Shastri, Virat Kohli and Rohit Sharma should've spoken at least once during the IPL to make things clear.
"Like everyone, even I am surprised and disappointed. I don't understand this. You are talking about a player like Rohit Sharma and Virat Kohli is saying he doesn't know anything. For me, this is very sad. This shouldn't happen these days. Technology is available for you and the concerned people should've communicated properly in this case," he said while speaking to Cricbuzz.
At the virtual press-conference, Kohli had said: "Before the selection meeting, we got a mail that he is unavailable, that he has picked up an injury during the IPL. It said that the pros and cons of the injury were explained to him and he understood and he was unavailable. After that (the selection meeting) he played in the IPL and we all thought he would be on that flight to Australia and we had no information on why he is not travelling with us. There has been no information, there has been a lack of clarity. We have been playing the waiting game," he added.
The Board of Control for Cricket in India (BCCI) on Thursday, after Kohli's virtual conference, gave an update on Rohit Sharma's injury, "He is presently undergoing rehabilitation at the NCA. Mr Rohit Sharma's next assessment will be conducted on December 11th following which the BCCI will have clarity on his participation in the upcoming Border-Gavaskar Trophy in Australia. Mr Rohit Sharma had to come back to Mumbai after the IPL to attend his ailing father. His father is now recuperating well and that has allowed him to travel to the NCA and start his rehabilitation."
It is expected that Rohit Sharma would be joining the Indian squad for the Test series in Australia after his assessment on December 11.