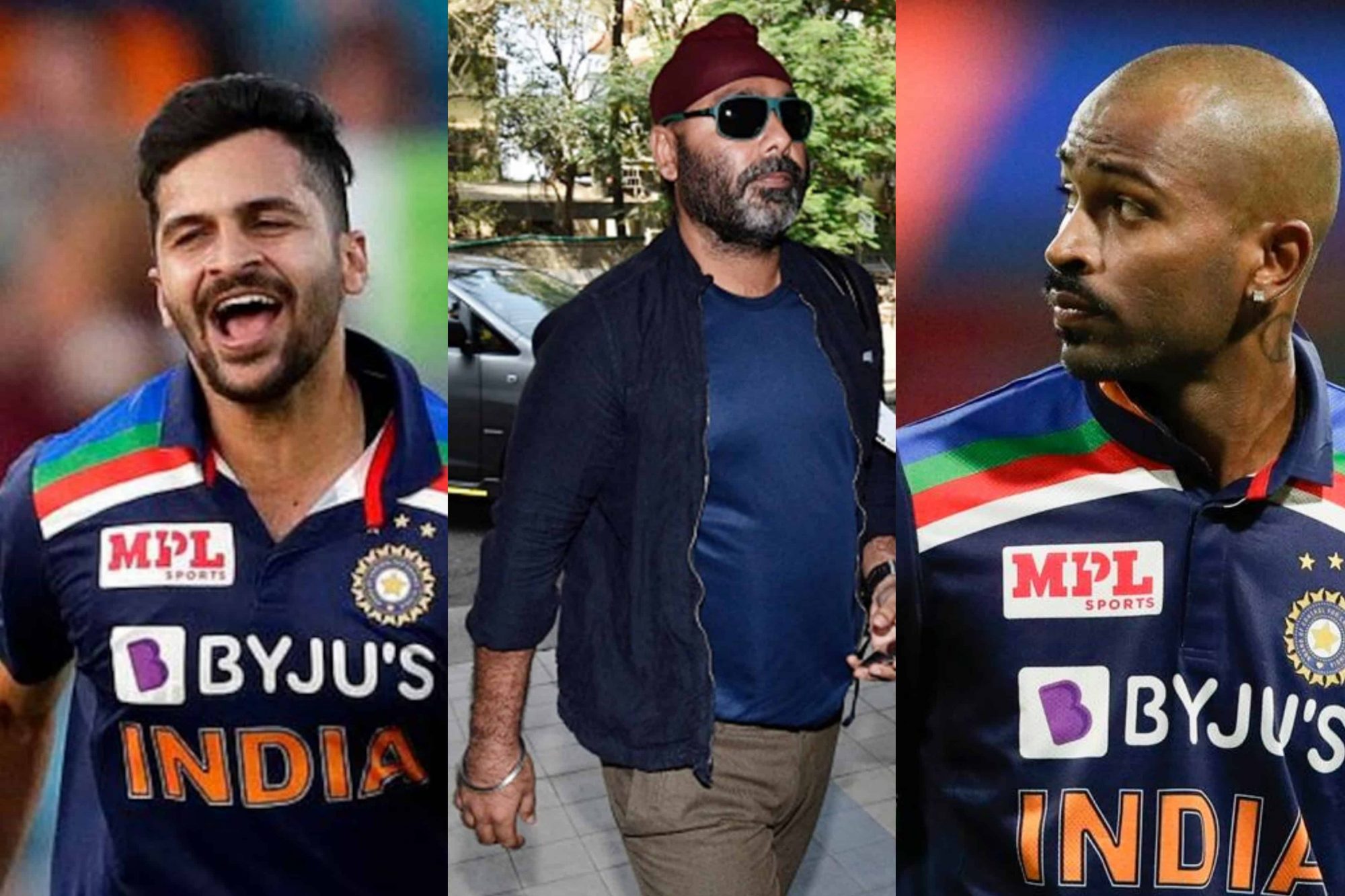 Shardul Thakur, Sarandeep Singh and Hardik Pandya | Source: Twitter
Former Team India selector Sarandeep Singh wants the BCCI to groom Shardul Thakur as a fast-bowling all-rounder who could replace Hardik Pandya in the longest format of the game as the latter is not fit enough to bowl long spells.
Due to troubles with his back, Pandya hasn't returned to bowling his full quota of overs in limited-overs cricket. India have been struggling to find a replacement for him.
"You can't be relying only on Hardik anymore. You don't know when he will be fit enough to bowl in all formats so someone like Shardul needs to be groomed or even Vijay Shankar or Shivam Dube are there," Sarandeep told PTI.
Shardul was one of the top performers for Team India during their Test series against Australia and England earlier this year. The all-rounder made contributions with both bat and the ball as he helped India record a historic series win down under.
Singh also backed the inclusion of Mohammed Siraj into the playing XI for the upcoming Test series against England. Singh said Siraj should be given chance in as many games as possible because if there is a gap he will find it hard to adjust the line and the length straightaway.
"There will be rotation in that series. It is the right time to blood in Siraj and give him as many games as you can. He is bowling well. If there is a long gap, he would find it tough to find the right length straightaway.
"A little flexibility is needed. You play your two spinners but if the conditions suit the pacers then play the extra seamer," said Sarandeep.