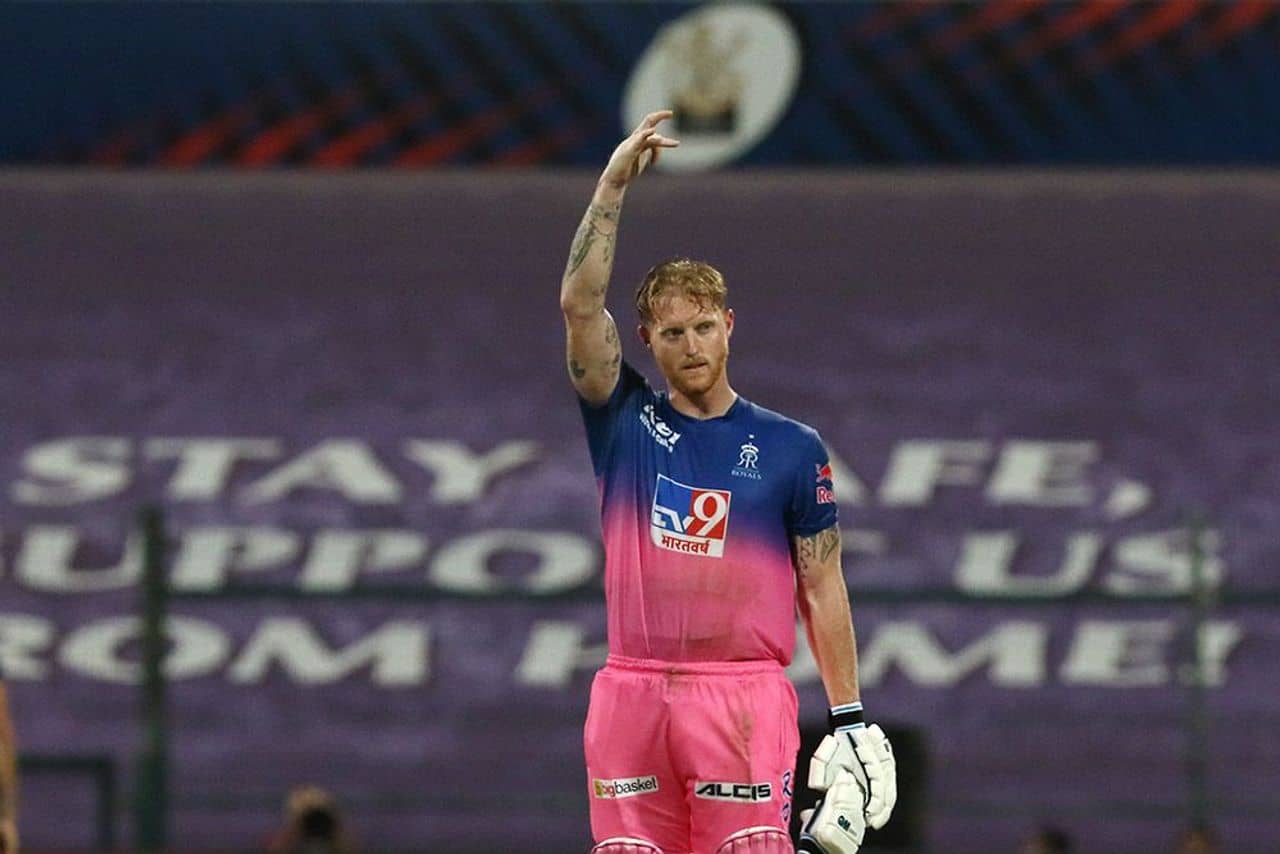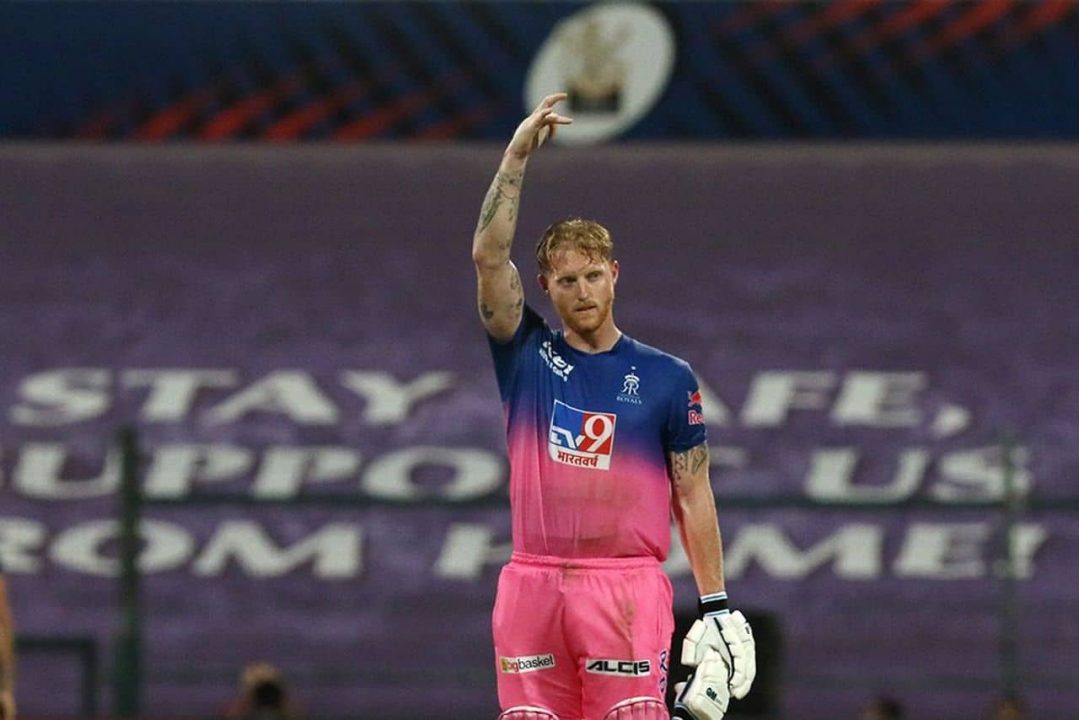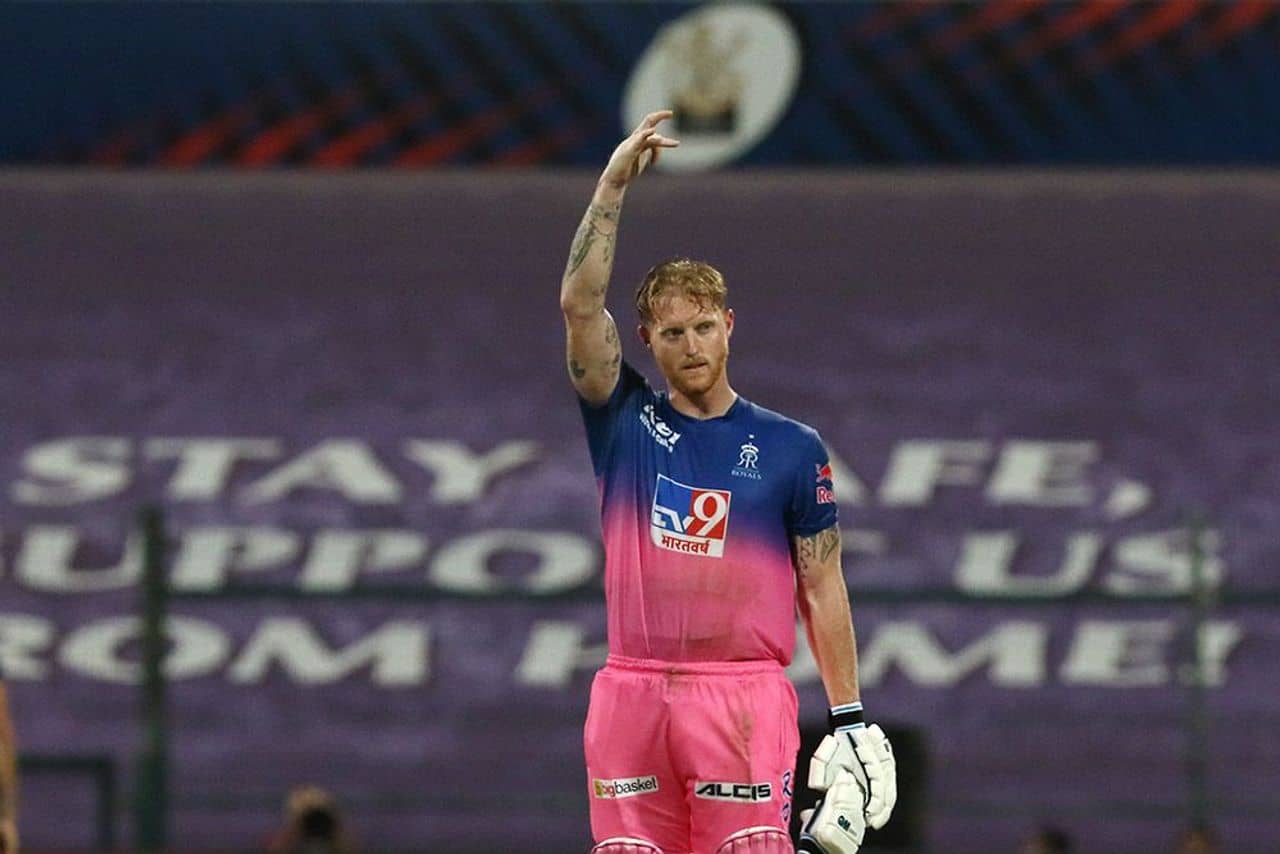 The English all-rounder, Ben Stokes, once again completely overturned the entire match with the bat. Opening for Rajasthan Royals, Stokes smashed a century while playing against Mumbai Indians on Sunday. He scored 107 off just 60 balls with the help of 14 boundaries and three sixes and remained unbeaten. It was the second century of his IPL career. 
Meanwhile, Stokes celebrated his century in a special way. He closed his right hand's middle finger and waved in the air. There is an interesting reason behind this 'special' celebration of Stokes. He does this to honour his father, Ged Stokes, who is currently battling cancer.
Reason Behind Ben Stokes' Gesture:
Stokes has done the gesture quite a few times. It is as his father Ged, who was a rugby player, had to chop off his middle finger to continue pursuing his career.
Actually, Ged Stokes moved to England with son Ben to work as a rugby coach, but before that, he was a player in Christchurch. To further his playing career, he needed to get his finger operated. But instead of sitting outside after getting the operation done, he wanted to earn a salary by playing matches. For this, he asked the doctor about any other alternative. At this, the doctor advised him to cut his finger and Ged did it as advised. He cut off his finger and continued his game.
Ben Stokes is deeply influenced by his father and always respects his struggle. He often honours his father with a finger in the cricket field and remembers his contribution. Ben's father is currently battling cancer and undergoing treatment at the hospital.