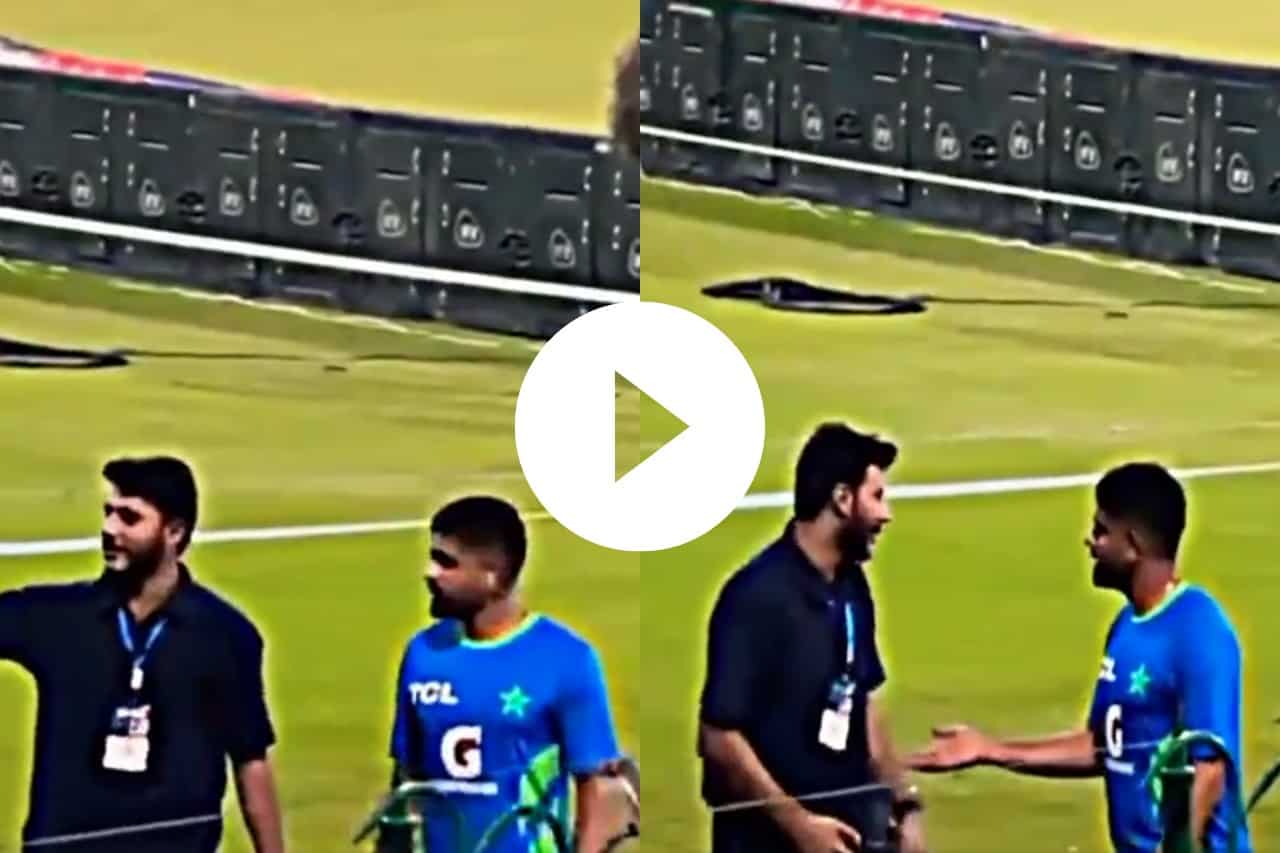 Babar Azam Loses His Cool When Fan Tries Taking Selfie | Source: Twitter
Pakistan's captain, Babar Azam, is known for his calm and composed nature both on and off the field. However, a rare instance occurred on Sunday, September 10th, when Babar Azam was seen losing his composure.
The off-field incident happened when security personnel attempted to take a selfie with Babar Azam while he was walking. The security personnel, phone in hand, walked alongside him in an attempt to capture a selfie. However, the Pakistan captain abruptly halted, expressing his displeasure through gestures before the security personnel retreated.
Because this is such an uncommon event, the video has rapidly spread across social media, going viral in no time.
Watch Video:
Regarding the match, India had reached a score of 147/2 in 24.1 overs when rain interrupted the game. Kohli was at the crease with 8 runs off 16 balls, and KL Rahul was batting at 17 off 28 balls. They are set to continue their innings on the reserve day, which falls on Monday, September 10.