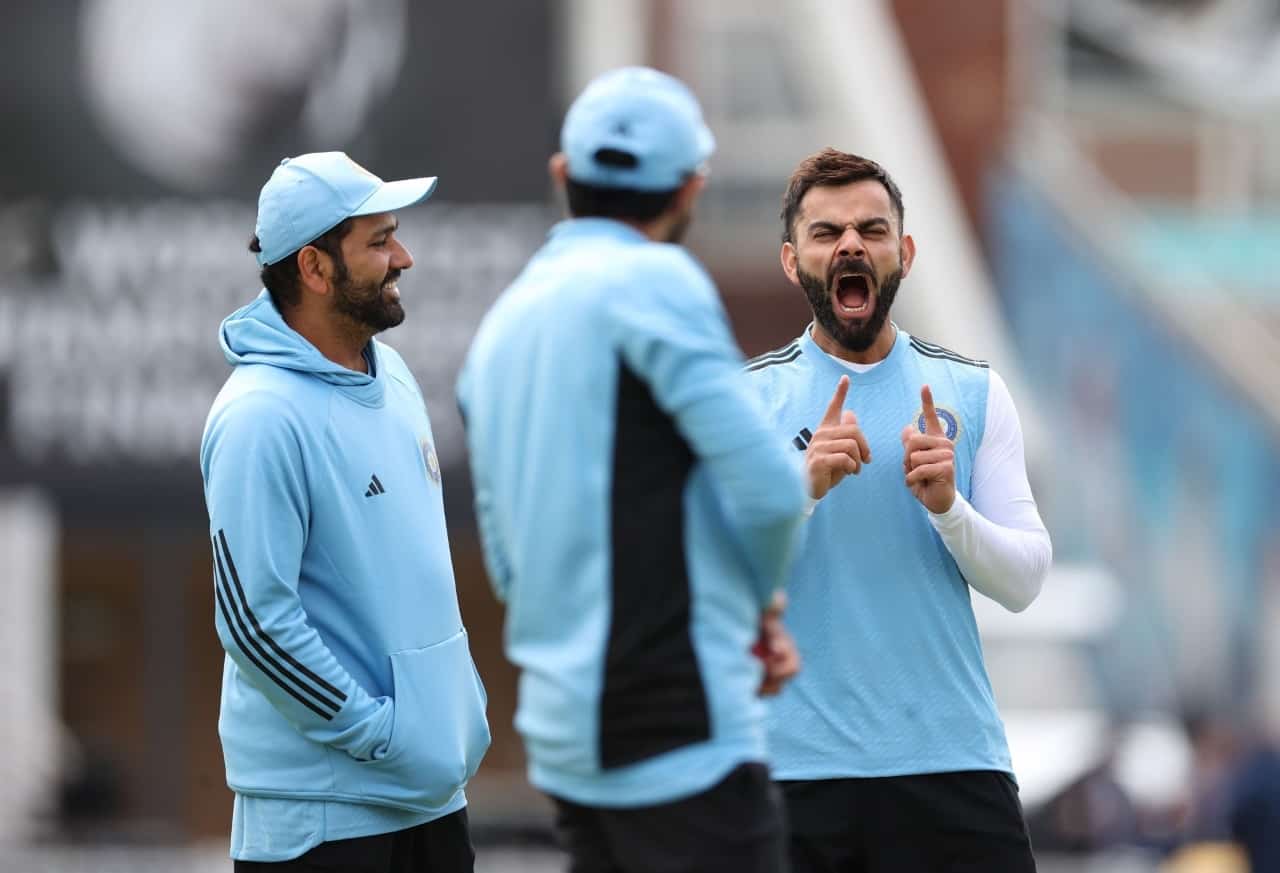 Rohit Sharma & Virat Kohli | Source: GettyImages
Team India is gearing up to face Pakistan in Asia Cup 2023 once more, this time in the Super 4 stage, scheduled for Sunday, September 10th at the R. Premadasa Stadium in Colombo. Their initial encounter in the league stage was called off due to rain after India was bowled out for 266 runs.
Team India's top-order batsmen had a disappointing outing against Pakistan in that match. Both Captain Rohit Sharma and Virat Kohli were sent packing by Pakistan's fast bowling sensation Shaheen Afridi, while Shubman Gill and Shreyas Iyer succumbed to the bowling of Harish Rauf.
Rohit Sharma could only muster 11 runs from 22 balls, while Virat Kohli was out for just four runs from seven deliveries. Now, as the arch-rivals, India and Pakistan, prepare to face off once more, all eyes will be on Rohit Sharma and Virat Kohli, as fans hope they can redeem themselves after their earlier disappointing performance.
While most of the Indian squad members are putting in a rigorous practice session in preparation for their big match against Pakistan, reports from Sri Lanka suggest that senior players Rohit Sharma and Virat Kohli were absent from Saturday's practice session.
Rohit Sharma's susceptibility to left-arm pacers is widely known, and once more, he faces a big challenge against Shaheen Afridi, especially with the new ball. On the other hand, Virat Kohli has already proven his ability to handle any bowler, and with his current form, fans are anticipating a standout performance from him on Sunday as India goes head-to-head with Pakistan.