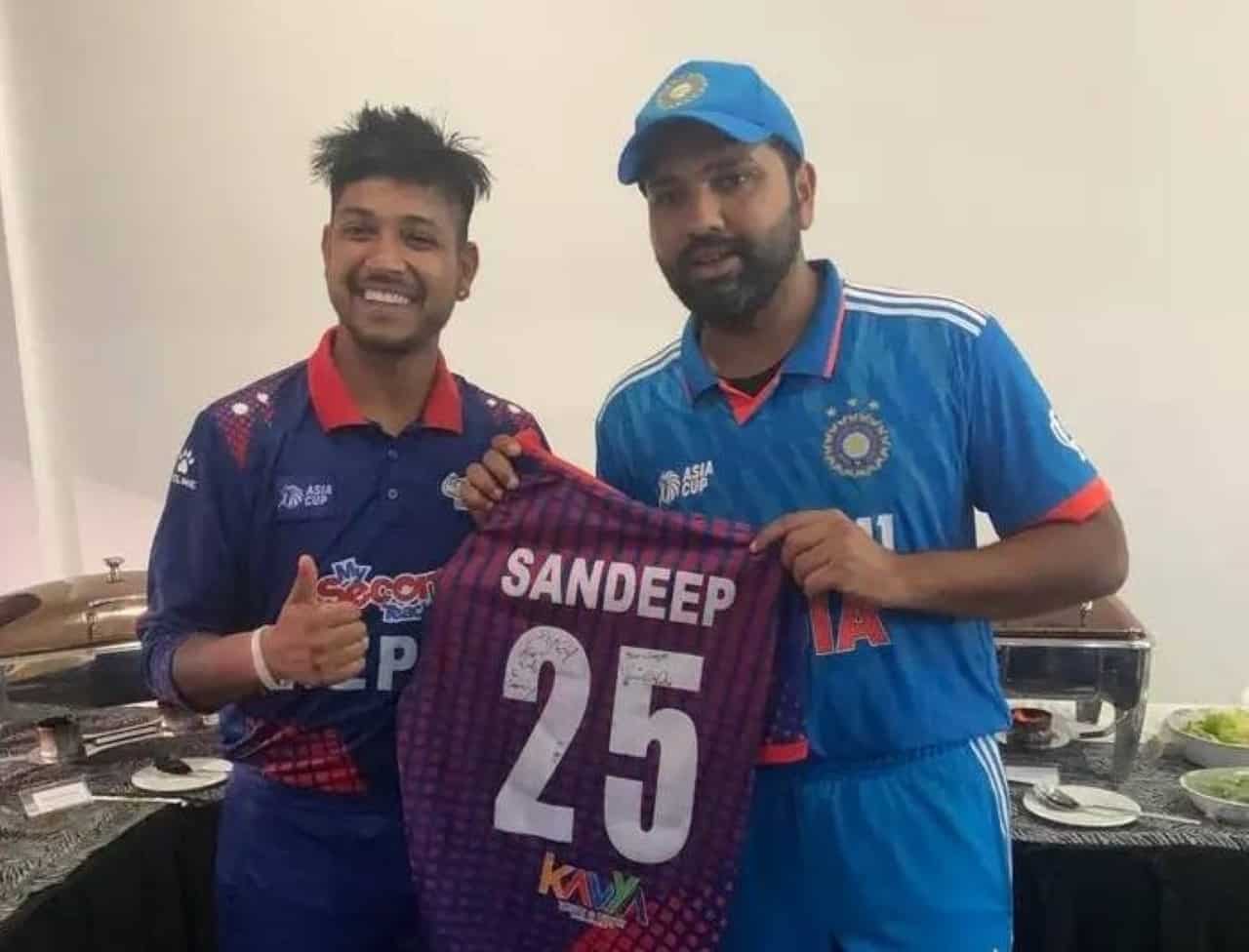 Sandeep Lamichhane (L) and Rohit Sharma | Source: Twitter
Team India booked their spot in the Super Fours of the Asia Cup 2023 with a resounding 10-wicket victory over Nepal. Rohit Sharma and Shubman Gill's unbeaten 147-run partnership was the highlight of the match.
Meanwhile, after the match, Nepali spinner Sandeep Lamichhane approached Indian captain Rohit Sharma and asked him for an autograph. Later, the duo posed for a picture with the signed jersey, which subsequently went viral on social media.
However, this action sparked discontent among the Indian fans, as they expressed their displeasure over Rohit Sharma signing an autograph for Sandeep Lamichhane, who is currently out on bail and facing charges of sexual coercion.
Here's how fans have reacted to the picture of Rohit Sharma signing an autograph for Sandeep Lanichhane:
It's worth mentioning that Lamichhane was apprehended in October of the previous year during his participation in the Caribbean Premier League, where he refuted the allegations in a Facebook post.