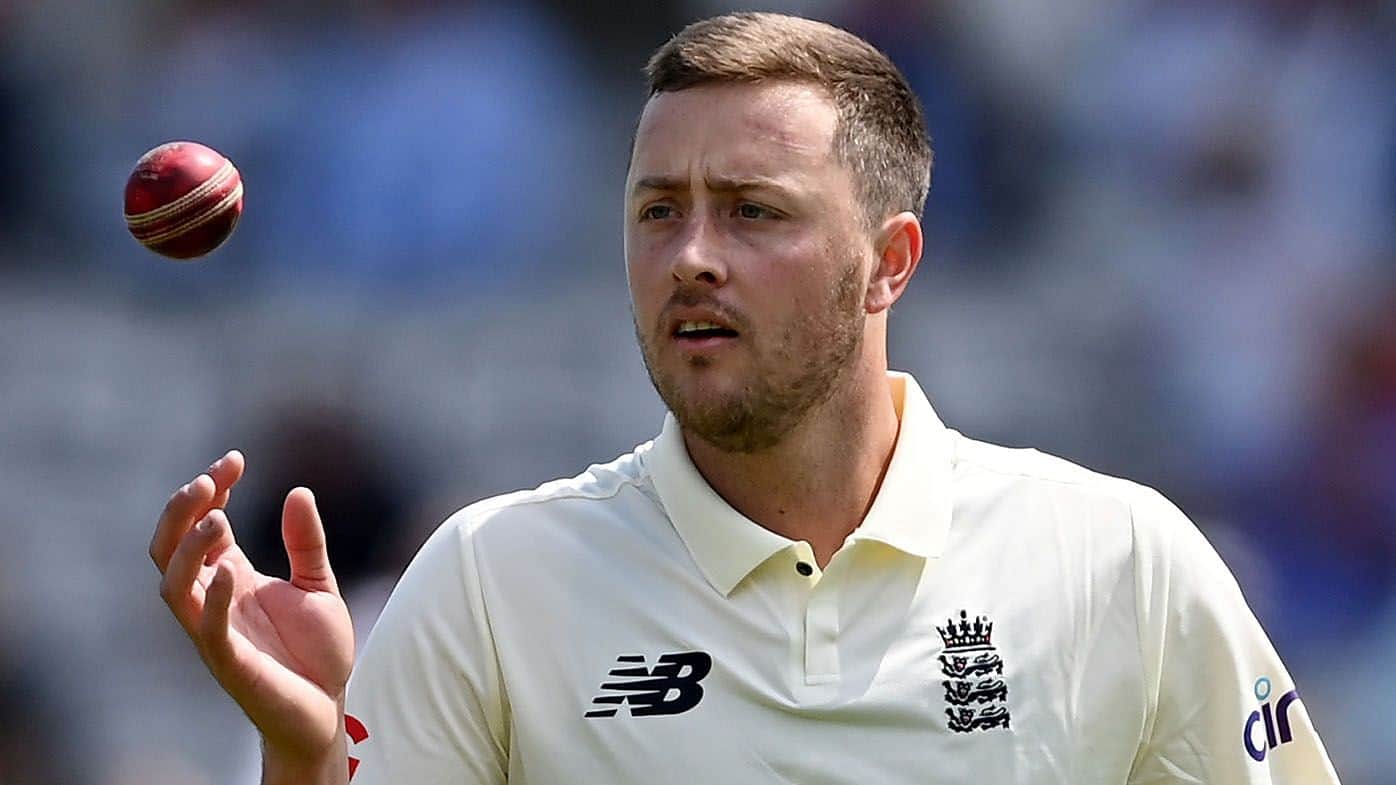 Ollie Robinson | Source: Twitter
Former Australia captain Ricky Ponting has opened up about the on-field face-off between England's Ollie Robinson and Australia's Usman Khwaja which transpired during the first Ashes Test at Edgbaston.
Notably, Robinson and Khawaja exchanged verbal jabs after the English pacer dismissed the Aussie opener for 141 runs during Australia's first-innings batting and gave him a foul-mouthed send-off.
The two cricketers once more found themselves locked in a verbal battle on the game's fifth day, but the senior pacer, James Anderson was quick to intervene to calm the situation and escort Robinson away.
In the post-match conference, Robinson defended the send-off he gave to Usman Khawaja and looked unapologetic about it, highlighting the fact that renowned former Australian cricketers, including Ricky Ponting, used to do the same with the English players in the past.
Here's what Robinson said:
"We all have seen Ricky Ponting and other Aussies do the same to us. And just because the shoe is on the other foot, it is not received well."
The statement made by Robinson, specifically his reference to Ricky Ponting, sparked a strong reaction from the former Australia captain, who lashed out at Robinson for dragging his name into the argument.
Ponting went on to say that the English pacer should focus on the present as it was quite "unusual" to dig out what happened in the past. Here's what Ponting told the ICC Review podcast:
"As I said after Ollie Robinson said what he said, this England cricket team hasn't played against Australia, and they'll find out pretty quickly what playing Ashes cricket and playing against a good Australian cricket team is all about."
"And if Ollie Robinson hasn't learned that already after last week, then he's a slow learner. Some of the things he had to say – I mean he even brought my name into it, which I felt was a little bit unusual, but for me it's water off a duck's back."
"No wonder he bowled like that in the first Test": Ricky Ponting
Additionally, Ponting offered his assessment of Robinson's performance in the first Test, stating that if the pacer's focus was on him and what Ponting did '15-years-ago' rather than the game, it was no surprise that he delivered a lacklustre performance.
"If he is sitting back thinking about me, then no wonder he bowled like the way that he did in that game, if he's worried about what I did 15 years ago. He'll learn pretty quickly that if you're going to talk to Australian cricketers in an Ashes series, then you want to be able to back it up with your skills."