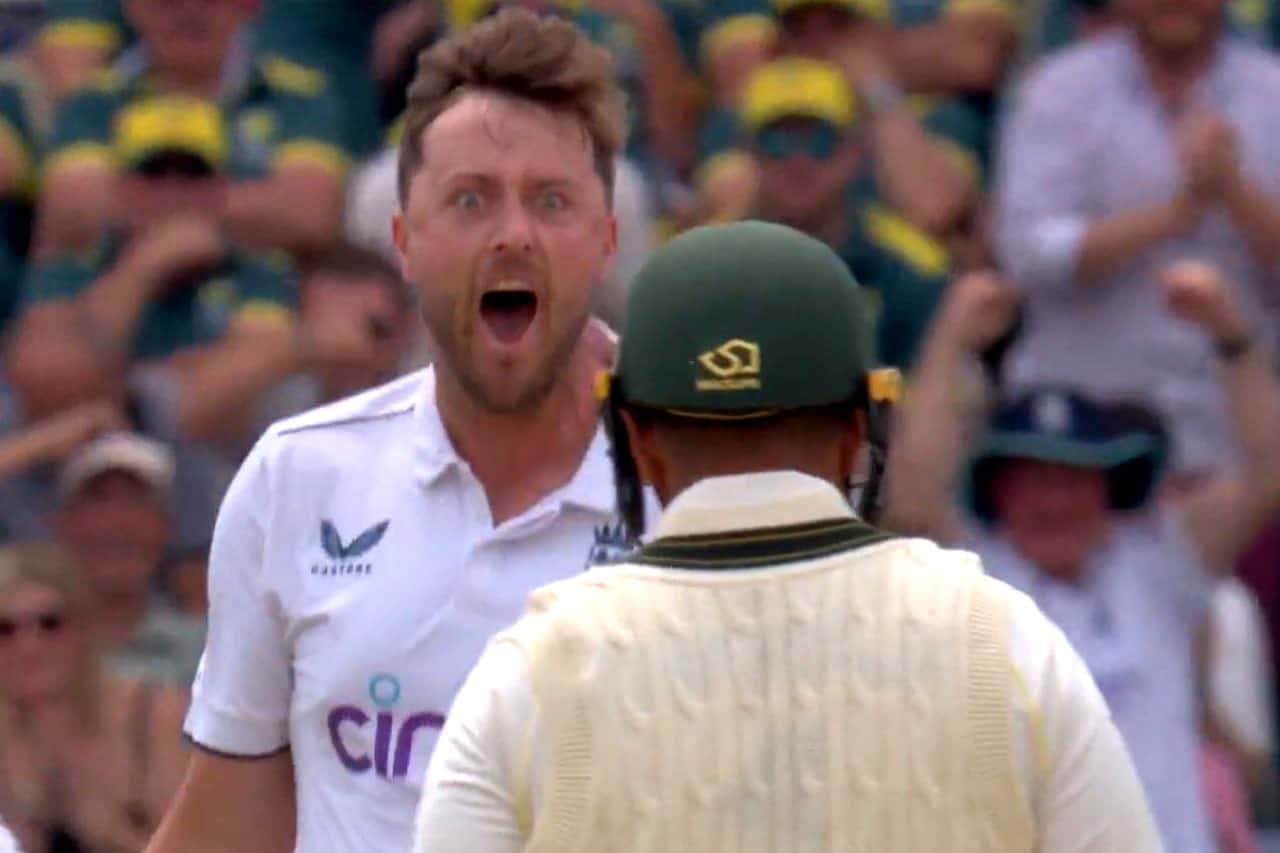 Ollie Robinson & Usman Khawaja | Source: Screengrab
Usman Khawaja's dominance in Test cricket was on full display in the opening Test against England at Edgbaston as he registered his 15th Test century, solidifying his brilliant run of form.
Continuing his exceptional batting display on day 3, Khawaja accumulated an impressive 141 runs before being dismissed by Ollie Robinson.
When Australia found themselves in trouble at 67/3, Khawaja emerged as a savior, steadying the ship and rescuing his team. Despite his eventual dismissal, Khawaja's performance deserved appreciation.
However, the opposite was observed from the English pacer Robinson, who agitatedly gave Khawaja a send-off as he appeared to shout "f*** off, you fing pk" while looking at Khawaja and celebrating his dismissal.
This send-off of Robinson didn't sit well with the Australian fans and experts as they severely criticised him for his behaviour. However, in the post-match conference at the end of day 4's play, Robinson defended his action.
Here's what Ollie Robinson said:
"It's my first home Ashes and to get the big wicket at the time was special for me. I think Uzzie played unbelievably well. To get that wicket for us as a team at the time was massive. We all want that theatre of the game, don't we? So I'm here to provide it."
Watch Video:
Robinson further added that, given the competitive nature of the Ashes series, incidents like these can be expected. He also drew attention to the behaviour of Ricky Ponting and other former Australian cricketers, who were once notorious for their on-field sledging against the English team.
"I think when you're in the heat of the moment and you have the passion of the Ashes, that can happen. We've all seen Ricky Ponting, other Aussies do the same to us. Just because the shoe is on the other foot, it's not received well."
On being asked how his celebration might have been received by the Australian dressing room, Robinson added:
"I don't really care how it's perceived, to be honest. It's the Ashes. It's a professional sport. If you can't handle that, what can you handle?"