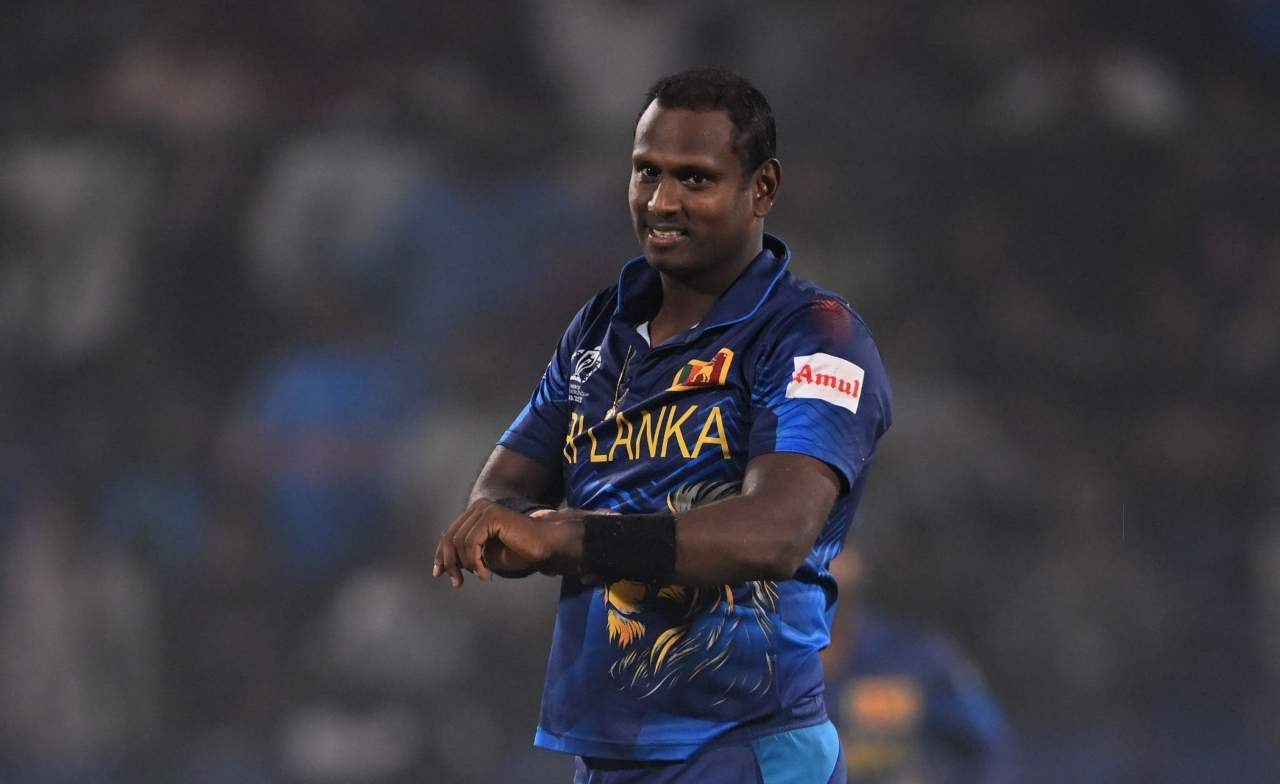 Angelo Mathews | Source: X/Twitter
Angelo Mathews, the Sri Lankan batter, has shed light on the Sri Lankan players' choice to refuse handshakes with the Bangladesh team after their dramatic three-wicket loss in the match held on Monday, November 6, at Arun Jaitley Stadium, Delhi.
Reflecting on his unique dismissal as the first international cricketer to be ruled Timed Out, Angelo Mathews, during the post-match press conference, underlined the importance of Bangladesh players respecting the principles of cricket before expecting it in return.
Here's what Angelo Mathews said on why Sri Lankan players did not shake hands with their opponents after the match:
"You want to respect people who respect us. We are all ambassadors of this beautiful game. If you don't respect and use your commonsense then what more you can ask for."
The dramatic dismissal happened in the 25th over of the Sri Lankan innings. Angelo Mathews took to the crease following Sadeera Samarawickrama's dismissal but found that the helmet strap was damaged. Rather than facing the bowler Shakib Al Hasan, he promptly signalled for a replacement.
In light of this situation, Bangladesh decided to call for a 'time out.' Angelo Mathews engaged in a heated discussion with umpires Marais Erasmus and Richard Illingworth, explaining the issue he faced with his helmet strap. Mathews also approached Shakib Al Hasan, who stood firm on his appeal, forcing the Sri Lankan cricketer to leave the field.