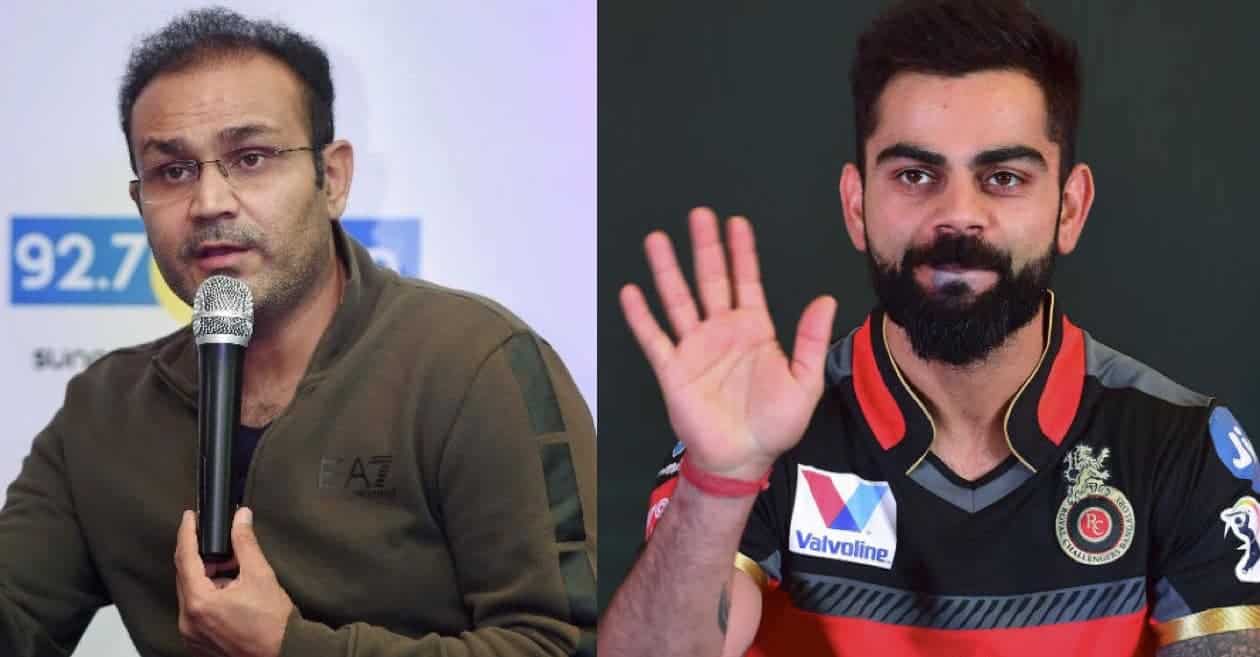 Virender Sehwag| Image Source: Twitter
Cast your mind back to 2011, when India took centre stage as the host nation for the 50 overs World Cup. The atmosphere in India was electrifying, with fans exuding boundless enthusiasm and excitement for their team's win.
On the other hand, inside the dressing room, the players in the dressing room were putting in the relentless effort, determined to lift the trophy and bid a fitting farewell to their beloved Sachin Tendulkar, who was participating in his final ICC event.
India, led by MS Dhoni, rose to the occasion, living up to the immense expectations of their fans. They showcased their mettle by beating Mahela Jayawardene's Sri Lanka in a thrilling encounter at the Wankhede Stadium in Mumbai, ultimately clinching the World Cup trophy and providing the legendary Sachin Tendulkar with a fitting farewell.
Following a prolonged 12-year wait, the World Cup is finally making its way back to India, reinvigorating the hopes and dreams of fans nationwide. With Rohit Sharma leading the charge, expectations are soaring as India seeks to quench their decade-long thirst for the trophy, aiming to once again bask in the glory of lifting the World Cup.
Drawing parallels to India's historic World Cup triumph in 2011, where Sachin Tendulkar bid farewell in style, Virender Sehwag, the former Indian opener, fervently believes that the current Indian team should emulate that feat and look to lift the trophy for Virat Kohli.
"We played that World Cup for Tendulkar. We won the World Cup, and it was a great exit for Sachin paaji," Sehwag said during an ICC event to announce the World Cup schedule.
"Virat Kohli is (now) in Sachin Tendulkar's shoes. The way he plays, talks, and looks after others and the way he plays cricket with his passion, he is the one now. Everybody is looking to win this World Cup for him."
"Virat Kohli is the same now. Everybody will look to win the World Cup for him. He always gives more than 100 per cent. I think Virat Kohli is also looking (forward) to this World Cup."
"(About) 100,000 people will watch you at the Narendra Modi Stadium in Ahmedabad. Virat knows how the pitches will behave. I am sure he will score a lot of runs and he will do his best to win the World Cup for India," Sehwag added.
Virat Kohli was a part of the squad in 2011 and lifted Sachin over his shoulders during the victory lap at the Wankhede Stadium. Following Sachin's retirement, Kohli assumed the mantle of leading India's batting unit but is yet to taste glory after 2011, with India tasting defeat on the semi-final stage in 2015 and 2019.