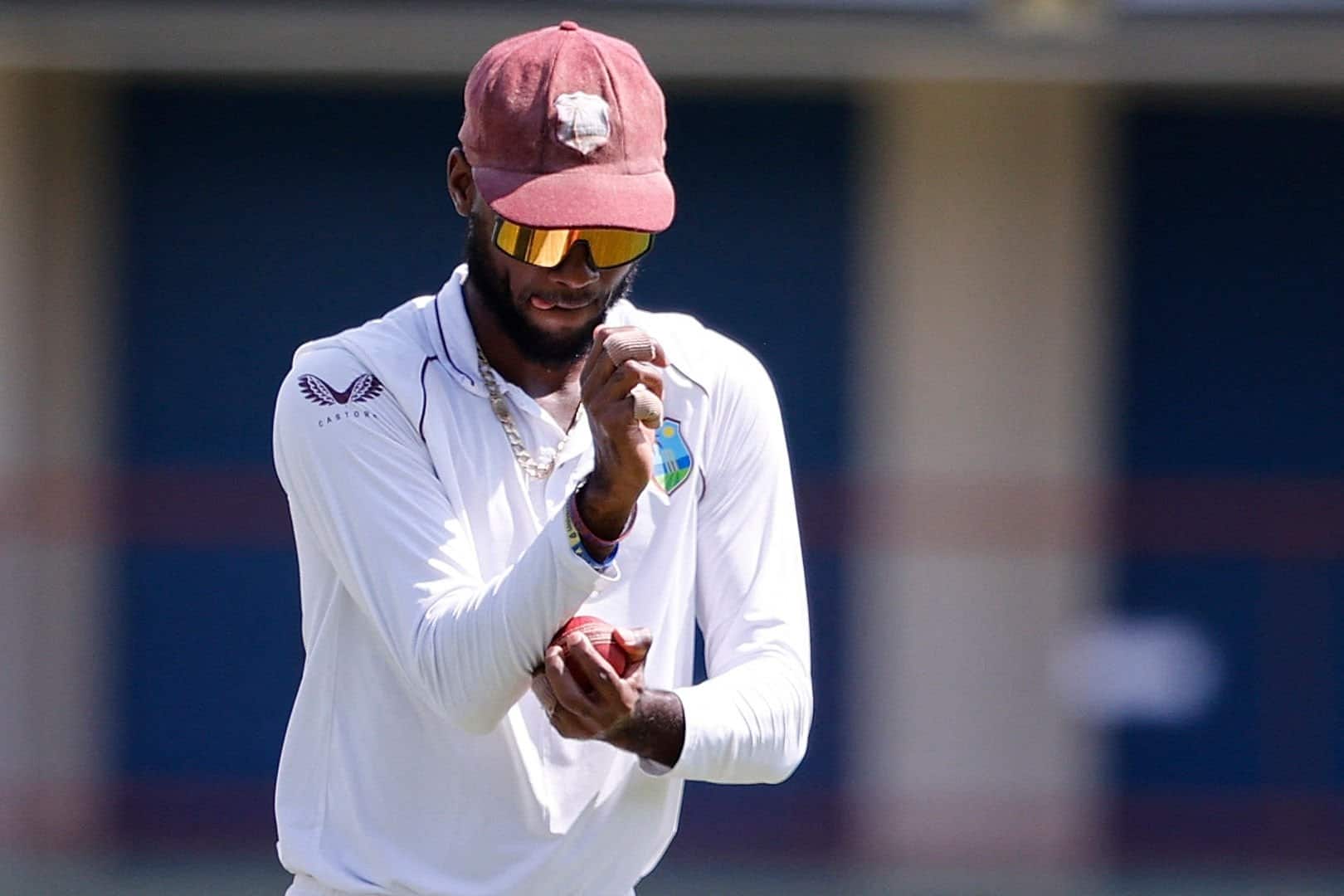 Kraigg Brathwaite | SOurce: Twitter
Team India wrapped up their innings on the second day's play for the score of 312 runs with the loss of just two wickets. Yashasvi Jaiswal remained unbeaten with 143 runs, while former India captain Virat Kohli ended the day with an unbeaten 36 runs.
Kohli, however, appeared to be struggling when he came out to bat, and it took him 81 deliveries to hit his first boundary. The significance of that boundary can be understood from the fact that after playing the shot, he celebrated it in style by punching in the air with excitement.
During his innings on day two, Virat Kohli appeared unimpressed by Kraigg Brathwaite's bowling action. In fact, the 34-year-old was overheard discussing Brathwaite's bowling action with Yashasvi Jaiswal.
As reported by Wisden and several other sources, Kohli was heard saying on the stump mic, 'Bhatta phenk raha hai,' which loosely translates to 'he is throwing bricks.' Kohli's statement suggested his doubts regarding Brathwaite's bowling action.
Brathwaite has had his bowling action questioned in the past as well. In fact, when India toured West Indies in 2019, Brathwaite was reported for his bowling action. Even in 2017, his action was reported but on both occasions, the ICC found nothing wrong in his action.
As per the law, for an action to be illegal, "a bowler's elbow extension should exceed 15 degrees, measured from the point at which the bowling arm reaches the horizontal until the point at which the ball is released".
If either umpire or the Match Referee suspects that a bowler is using an illegal bowling action, they have the authority to report the incident following the conclusion of the match. Subsequently, the ICC will undertake appropriate measures to address the situation.
However, on day two, both umpires did not signal any suspicion towards Brathwaite's action as being illegal. Kohli's complaint, in fact, seemed to be a passing comment made to his batting partner rather than a formal complaint registered with the umpires.