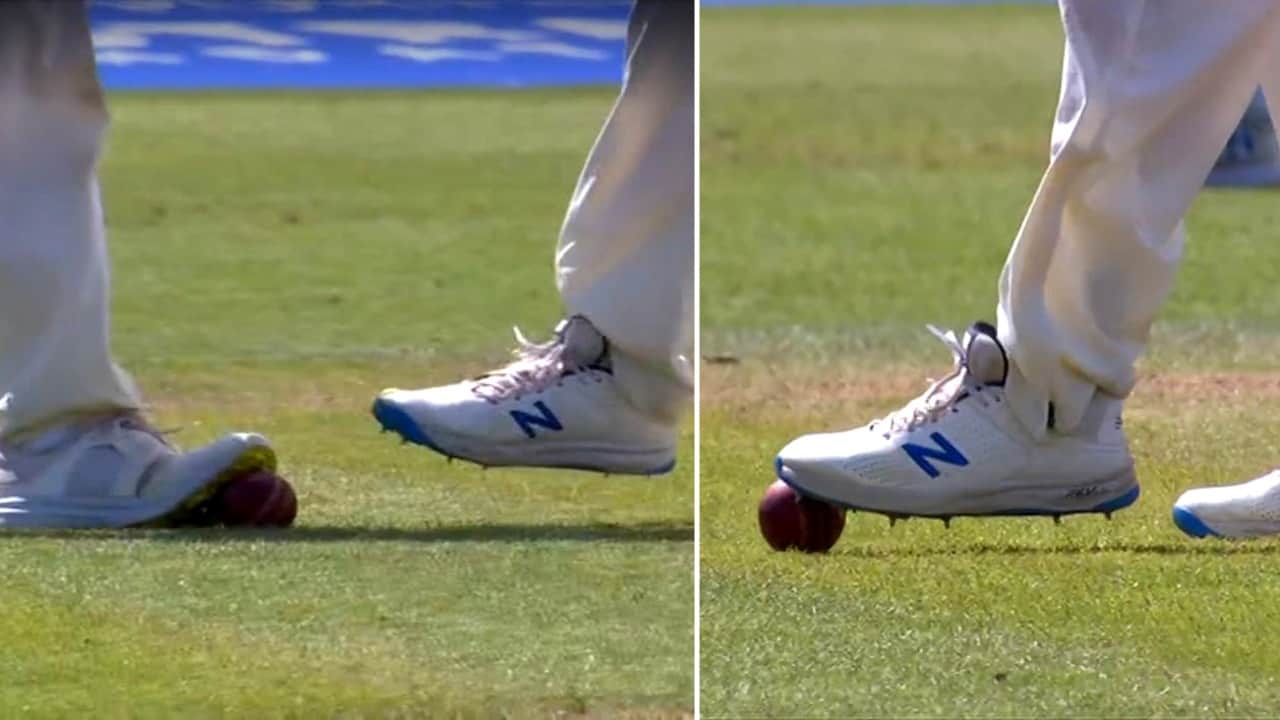 You need sandpaper to tamper the ball? Not always. At least Indian fans feel that. One such incident was caught on camera on August 15 during the fourth day of the Lord's Test between England and India.
A video started getting viral on Sunday evening in which two players (one suspected to be Rory Burns) were caught stamping the ball with their spikes. While the exact identity of the two players isn't yet disclosed, it was seen two English players kicking the ball around and stamping on it.
Watch Video:
The spikes on the shoes of the English players were seen creating marks on the ball as they were bowling to India after lunch. Soon after the video went viral on social media, netizens started questioning if this kind of an act was allowed?
While some urged ICC to look into this matter, few asked the ECB to put a ban on those players for the series.
Twitter Reactions:
However, it wasn't the only incident that caught netizens attention on the fourth day of the Test. Earlier, Indian skipper Virat Kohli and English pacer James Anderson were seen indulging in a verbal fight. However, what words they exactly shared isn't yet disclosed.
Talking about the match, India lost their three main men – Rohit Sharma, KL Rahul, and Virat Kohli even before lunch break. Currently, Cheteshwar Pujara (24 off 137) and Ajinkya Rahane (23 off 67) are in the middle, trying to stretch the results in their favour.
An English fielder was seen rubbing the ball with his boot as visuals go viral from the second Test at Lord's.