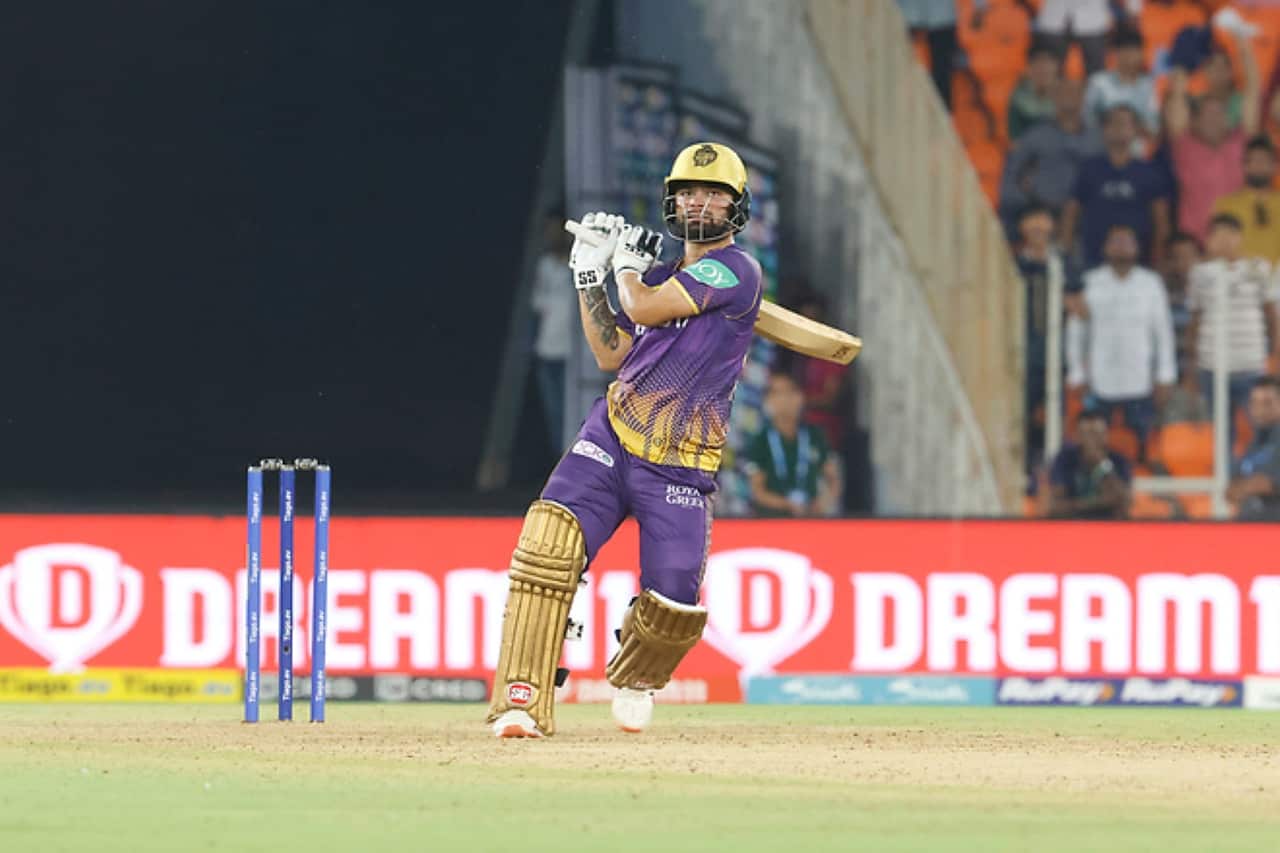 Rinku Singh | Source: BCCI/IPL
Former Indian cricketer Gautam Gambhir shared his thoughts on the T20 World Cup 2024 selection. While acknowledging Rinku Singh's inspiring journey, Gambhir emphasised that earning a spot in the Indian team shouldn't solely rely on one good IPL season. Instead, he advocates for the talented 21-year-old Yashasvi Jaiswal to be picked for the marquee event.
Notably, the Indian T20 team is currently undergoing a transitional phase, with the management opting to pave the way for young talents while stepping back from relying solely on senior players. There have also been reports that Hardik Pandya is being considered as a potential captain for the shortest format.
Meanwhile, Rinku Singh, who had an outstanding IPL 2023 season, amassing 474 runs at an average of 59.25 and a striking rate of 149.53, was not selected in the India T20I squad set to face West Indies in the five-match series, leading to harsh criticism from fans towards the selectors and management.
Shouldn't Pick Players Based On One Good Season: Gautam Gambhir
Gautam Gambhir weighs in, highlighting that a lone exceptional IPL season isn't the sole criterion for making it into the Indian team. He advises Rinku Singh to amass more runs in domestic cricket and the upcoming IPL season to strengthen his case for a spot in the national squad. Here's what he told News18:
"Rinku Singh's story is inspiring, and he has performed brilliantly as well. But we shouldn't rush into selecting players based on one season. Let Rinku continue to score runs in the domestic circuit and then return to the IPL. Only then should we consider adding him to the Indian team."
At the same time, Gambhir backs the selection of Yashasvi Jaiswal, underscoring his consistent performances in both IPL and domestic cricket. Here's his statement:
"In India, the issue is that we take the 2 months of IPL so seriously that whoever does well we add him to the Indian team. Jaiswal has scored a double hundred in domestic cricket both in First Class and One-Day matches."
During IPL 2023, Yashasvi Jaiswal exhibited exceptional form, amassing a staggering 625 runs in 14 matches at an impressive average of 48.08 and a striking rate of 163.61.
His consistent displays earned him a maiden call-up to the Indian T20 and Test teams for the ongoing West Indies series. Making the most of this golden opportunity, he notched up a magnificent century on his Test debut and has taken the title of the series' highest run-scorer with 266 runs across four innings.