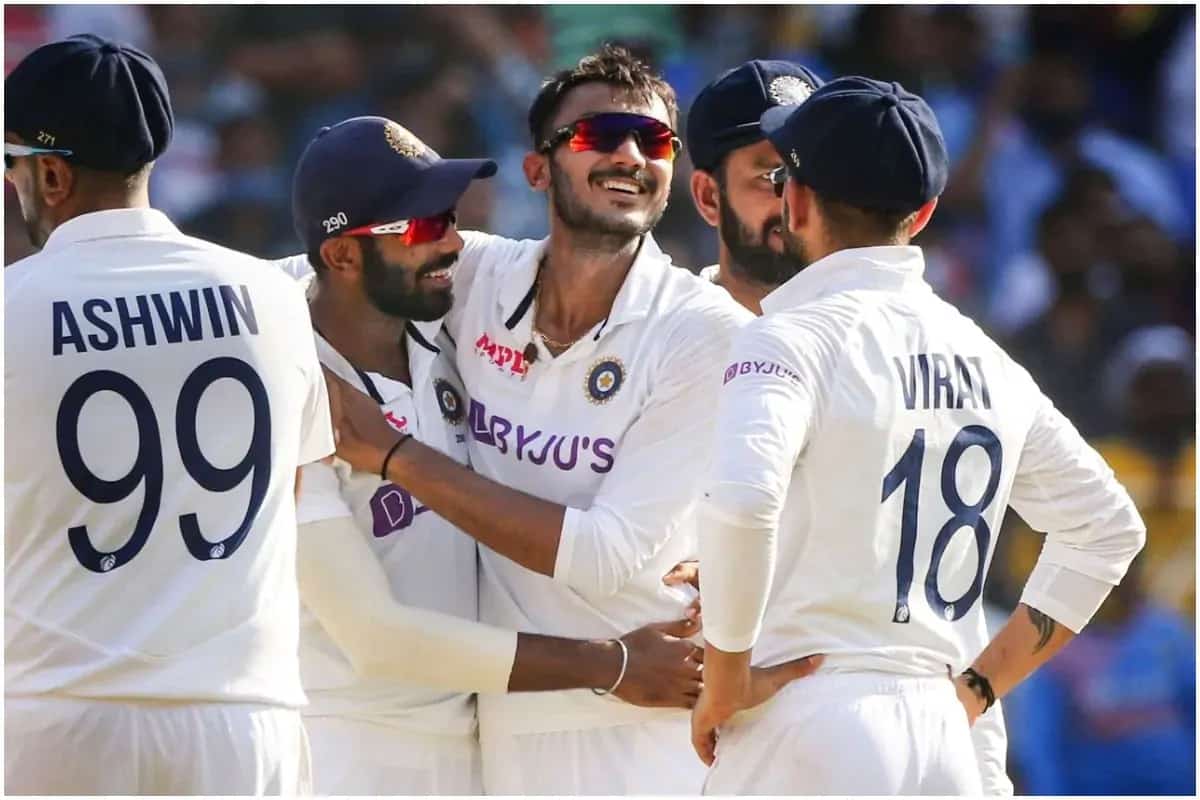 Axar Patel | Image: Twitter
Axar Patel was the show stealer in the third Test between India and England, picking up a total of 11 wickets in the match for just 70 runs. He was also awarded the man of the match for India in the third Test of the 4-match series against England at Narendra Modi stadium. While praise came in from all corners of the cricketing world for Axar, skipper Virat Kohli attempted something new to compliment him.
Indian skipper Virat Kohli hilariously praised Axar Patel in Gujrati, leaving local boys Hardik Pandya and Patel in splits. All-rounder Hardik Pandya was interviewing Axar after the game when Kohli decided to interrupt. Kohli walked up to the duo before jokingly praising the local boy in the local language.
"Aye bapu thaari bowling kamal chhe" (Hey buddy, your bowling is brilliant), Kohli told Axar Patel.
Seeing Kohli try to speak Gujarati on camera, both Hardik and Axar went ROFL.
Clip of the Video:
During the interview with Pandya, Axar credited the support from his family and friends (including Hardik) for his comeback to the Indian team.
"When I was out of Team India for three years, I used to think about how can I work on my game to improve my bowling and batting. Many friends continued to ask why I wasn't in the team when I was performing consistently in the IPL and for India A, so that was also in my mind," Axar told Pandya.
"But I knew that I need to wait for the right time. My friends and family have helped me a lot in the past 2-3 years, and you're also one of them. I learnt a lot on how to tackle the tough phase, so I credit them for supporting them during my tough time."