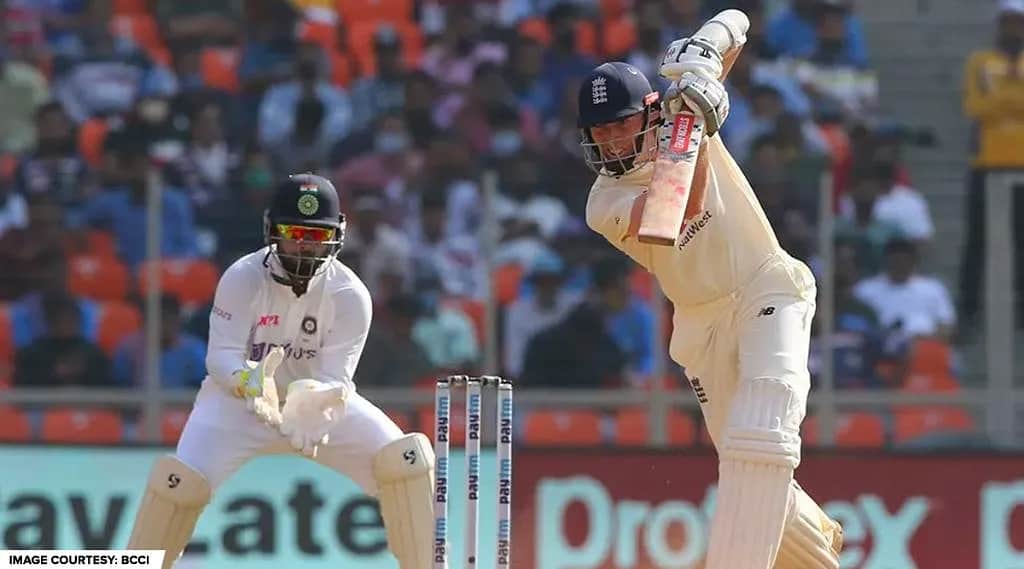 Cricket is an amazing game and one can not predict what is coming next. There is a lot of chatter that happens on the field and the players try their best to distract the opposition. And, if you wanted a perfect example of this, have a look at what happened on the 1st day of the 4th Test match between India and England in Ahmedabad.
Left-arm spinner Axar Patel got the better of Zak Crawley in both innings of the third Test. So the England opener tried to be positive against Patel and looked to use his feet, however, he could not clear the boundary.
Meanwhile, Rishabh Pant, who is known for his jovial nature saw this as a golden opportunity and started playing mind games with Crawley. The 23-year old's words behind the wickets plotted Zak Crawley's downfall in the fourth Test in Ahmedabad.
After the 4th ball of the 8th over, Pant was clearly heard chirping behind the stumps. The Indian wicketkeeper could be heard saying: "Someone is getting angry", and this was enough for the England opener to just throw his wicket away. Immediately off the next ball, Crawley came down the track to Axar Patel and played a shot out of anger. He did not middle the delivery and just spooned a catch straight to mid-off.
Watch Video:
Earlier in the day, England won the toss and opted to bat in Ahmedabad.
India made just one change from the last Test as Siraj came into the playing XI in place of Jasprit Bumrah, who has been granted leave by the Board of Control for Cricket in India due to personal reasons.
England, on the other hand, benched Stuart Broad and Jofra Archer and brought in Dan Lawrence and Dom Bess in their final XI. India leads the four-match series 2-1 after their thumping win in the third Test that ended in two days. A win or a draw for India will assure them of a place in the final of the World Test Championship where they will face New Zealand at Lord's cricket ground.