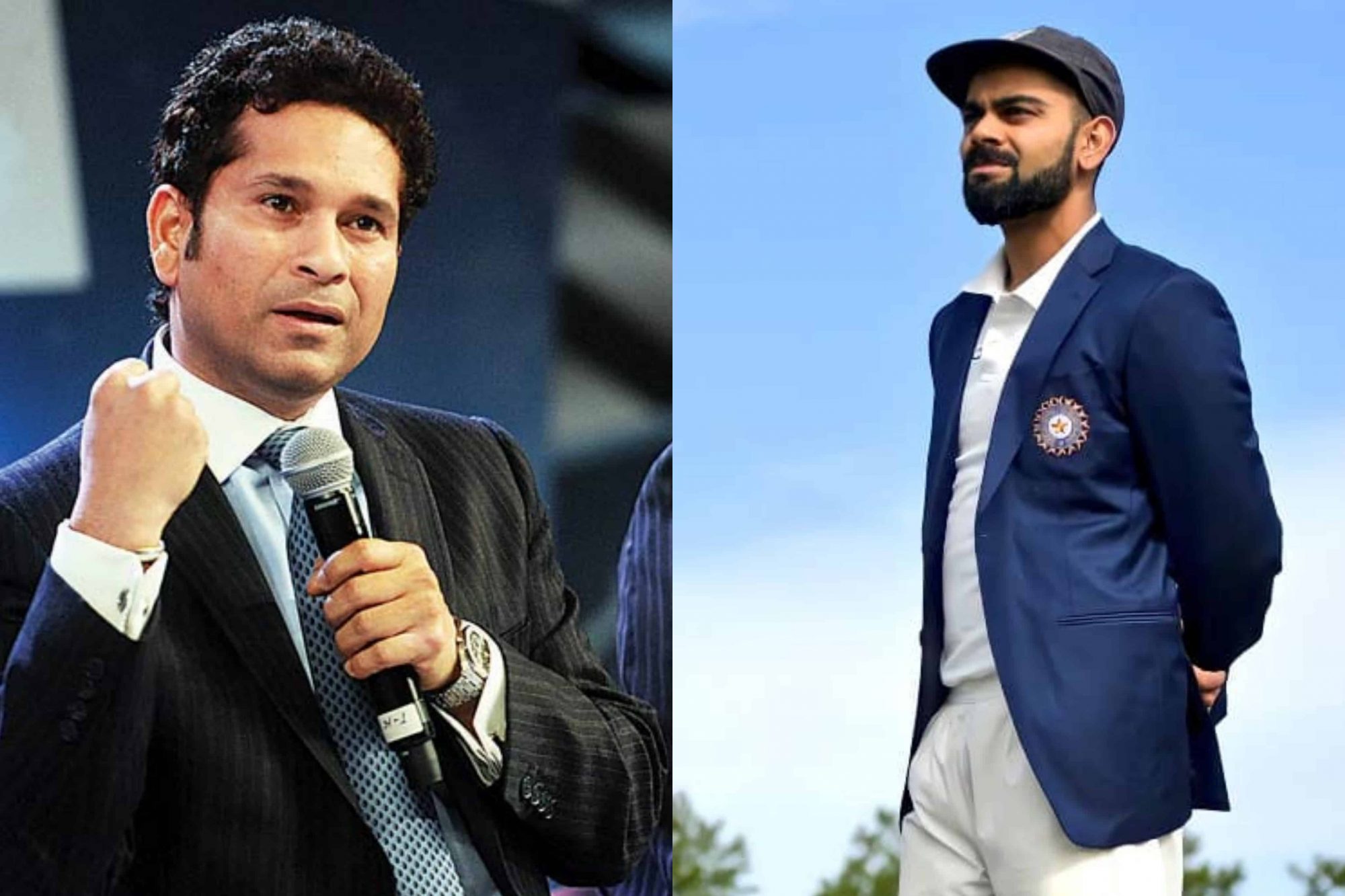 Sachin Tendulkar & Virat Kohli | Source: Twitter

Virat Kohli is all set to add another feather to his cap as he is soon to become the 12th Indian player to play 100 Test matches when he walks out with the team to face Sri Lanka in the upcoming first Test at PCA Stadium in Mohali, starting March 04.
The batting legend, who is often compared to Sachin Tendulkar is going to reach a rare milestone on March 3rd but before that BCCI posted a video, where the former Indian batsman and a batting great Sachin Tendulkar was seen narrating story regarding Virat Kohli.
"I remember the first time I heard about you was when we were in Australia in 2007 (2008)," said Tendulkar in a video posted on the website of the Board of Control for Cricket in India (BCCI).
"You guys were playing the U19 World Cup in Malaysia. That is when there were certain players in the team who were discussing about you. 'This is one player to watch out for. Achhi batting kar raha hai (He is batting well)'.
Tendulkar said that he didn't play enough with Kohli but was impressed with Kohli's ability to adapt and learn things quickly. Notably, Kohli made his Test debut in 2011 and by the time he was one year old in international cricket, Tendulkar hung his boots.
"After that, we played cricket together for India. Not for long, but whatever time we spent together, it was evident that you were good at learning things. You wanted to keep working on your game and continue getting better. You have been a terrific role model as far as fitness is concerned obviously. "
"But your real strength is that you have been able to motivate the next generation. That is your immense contribution to Indian cricket. It has been fantastic to watch you over the years. Congratulations on your 100th Test appearance for India, what a terrific achievement. I wish you many more happy cricketing years. Go out and do well," added Tendulkar.
Watch Video: