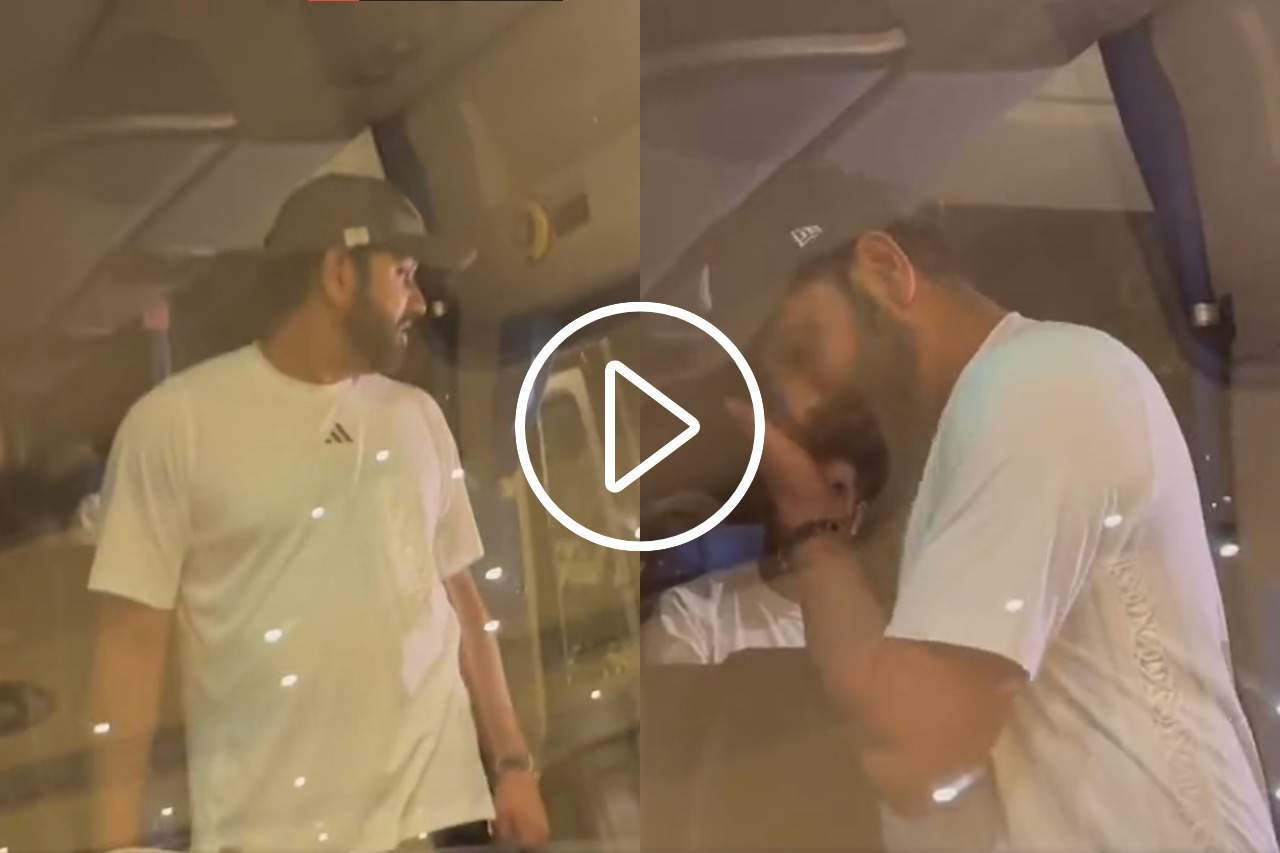 Rohit Sharma | Source: Twitter
On the way to the airport after winning the Asia Cup 2023 final, Indian cricket team captain Rohit Sharma had to request a team staff member to retrieve his passport, which he had forgotten to pick up from his hotel room prior to leaving for the airport.
In a video that has gone viral on social media on Sunday, Rohit's teammates on the bus can be seen making fun of their captain, who is left in an embarrassing situation as he patiently waits for a support staff member to return his passport.
Rohit Sharma, widely regarded as one of India's premier white-ball batters, has a history of forgetfulness, so the video does not shock anyone. Former India captain Virat Kohli had previously mentioned Rohit's tendency to forget things.
Watch Video: Rohit Sharma Leaves Passport Behind After Asia Cup Win
"The number of things Rohit Sharma forgets; I have never seen anyone else so forgetful. iPad, wallet, phone, not the small things, but daily use essentials. I don't care, I'll get new one. he has no idea he's left something, the bus would've travelled half way to the hotel and then he remembers 'Oh, I left my iPad on the plane," Virat Kohli had mentioned on the 'Breakfast with Champions' show.
"It was really difficult retrieving it. The logistical manager always asks, 'Does Rohit Sharma have all his stuff?'. Once he gets a yes from Rohit then only does the bus departs," he had added.
India delivered a dominating performance in the Asia Cup 2023 final at Colombo's R. Premadasa Stadium, defeating Sri Lanka by 10 wickets in a one-sided affair. Pacer Mohammed Siraj was the standout performer, claiming 6/21 as India restricted Sri Lanka to 50 runs and then achieved the target in just 6.1 overs.