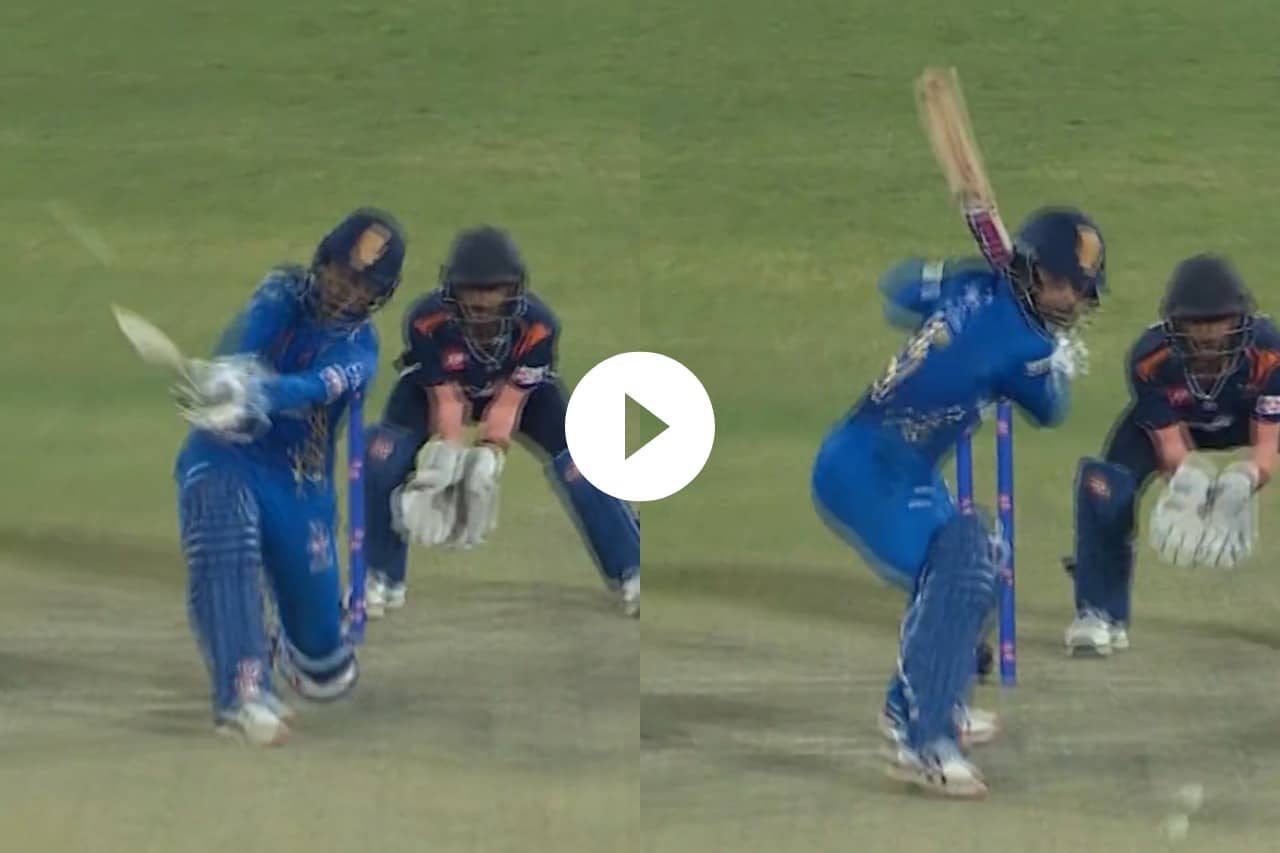 Rinku Singh in Action | Source: Twitter
Rinku Singh grabbed the spotlight once again with his amazing batting in the ongoing Uttar Pradesh T20 league. In the third match between Meerut Mavericks and Kashi Rudras, which ended in a tie and led to a super over, Rinku Singh smashed three consecutive sixes, and helped Meerut Mavericks snatch the win.
As for the game, the Meerut Mavericks called the shots by winning the toss and choosing to bat. Their move paid off, racking up a mammoth total of 181 runs on the scoreboard for the loss of four wickets. In reply, Kashi Rudras matched the score, finishing at 181 runs in the full 20 overs with seven wickets lost.
With both teams neck and neck, the match rolled into a tie, leading to the edge-of-your-seat super over decider. In the super over, Kashi Rudras put up 16 runs on the board for the loss of one wicket. In reply, Rinku Singh and Divyansh Joshi came out to bat for Meerut Mavericks.
Divyansh Joshi watched from the sidelines as Rinku Singh dealt with the opening ball, which turned out to be a dot ball. But that was just the warm-up for Rinku Singh. He went on a rampage against Shiva Singh, launching three successive sixes and putting an end to the game in favour of the Meerut Mavericks.
Watch Video:
Rinku Singh stepped onto the T20I scene for India in a recent three-match T20I series against Ireland, captained by Jasprit Bumrah. He dazzled on his debut inning, displaying remarkable performance. Considering his current red-hot form, it's crystal clear that Rinku Singh has all the makings of a top-notch finisher for Team India, provided he gets more opportunities.