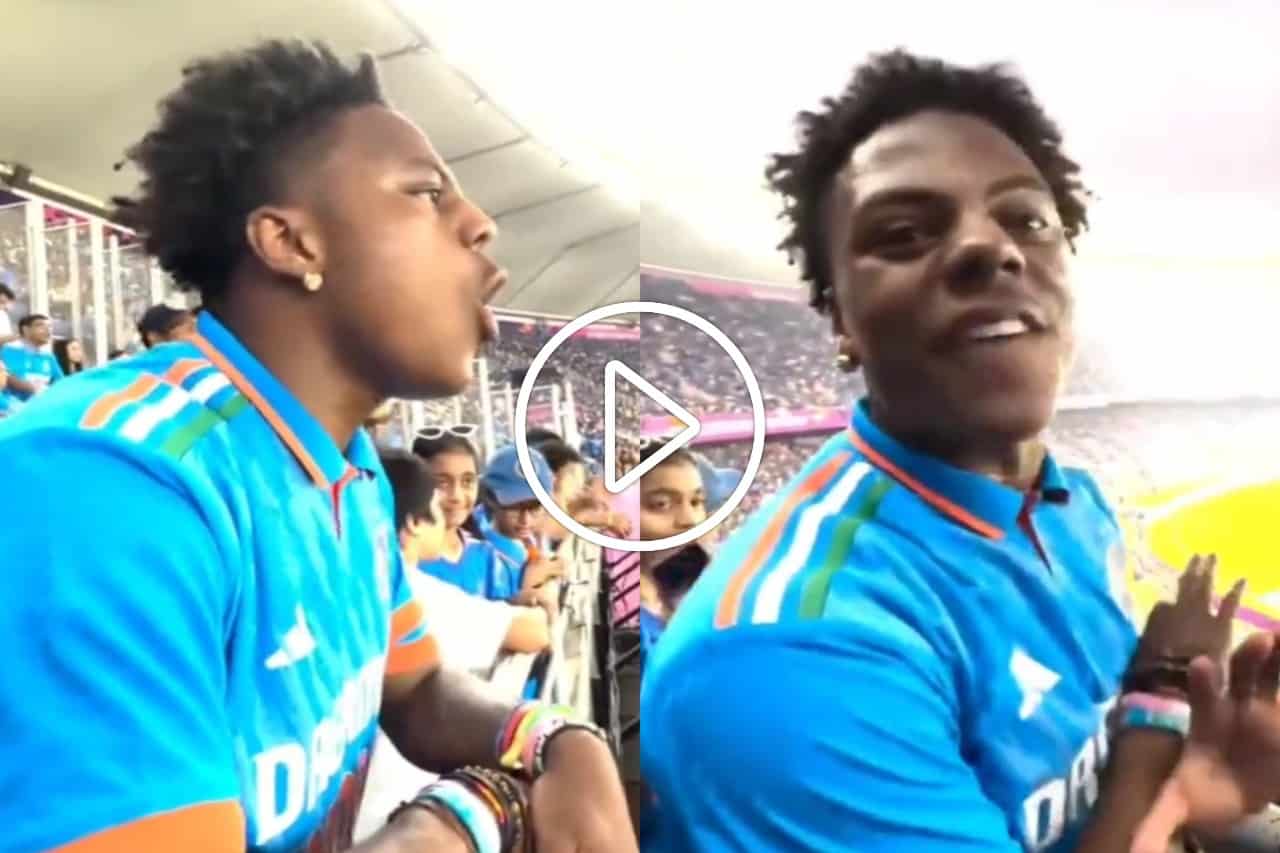 Youtuber 'IShowSpeed' Impressed by Rohit Sharma Batting in India vs Pakistan World Cup Clash | Source: X/Twitter
The true essence of Indian cricket captain Rohit Sharma's prowess was on full display at Narendra Modi Stadium, Ahmedabad, during the India vs Pakistan match on Saturday, October 14. His breathtaking 86-run innings not only led India to a convincing seven-wicket victory but also delighted the massive crowd with his mesmerizing shots.
Rohit Sharma left no doubt about his intent right from the start as he strode to the crease to chase a target of 192 runs. His first delivery saw him drive Pakistan's leading pacer, Shaheen Afridi, for a boundary. From thereon, he ruthlessly dismantled all of Pakistan's bowlers, launching their deliveries to all corners of the field.
Meanwhile, IShowSpeed, the YouTube sensation, who is in India to support the Men in Blue was seen thoroughly enjoying the 'HITMAN SHOW' in Ahmedabad as Rohit Sharma launched an onslaught on the Pakistan bowlers during the high-stakes India-Pakistan match, hitting boundaries with ease.
Watch Video: IShowSpeed Enjoying Rohit Sharma's Batting Masterclass
India's victory in the 2023 World Cup marks their third consecutive win, and the team appears to be hitting its stride, with every aspect of their game in fine form. Currently leading the points table, they are poised to take on Bangladesh in their upcoming match scheduled for October 19 in Pune.