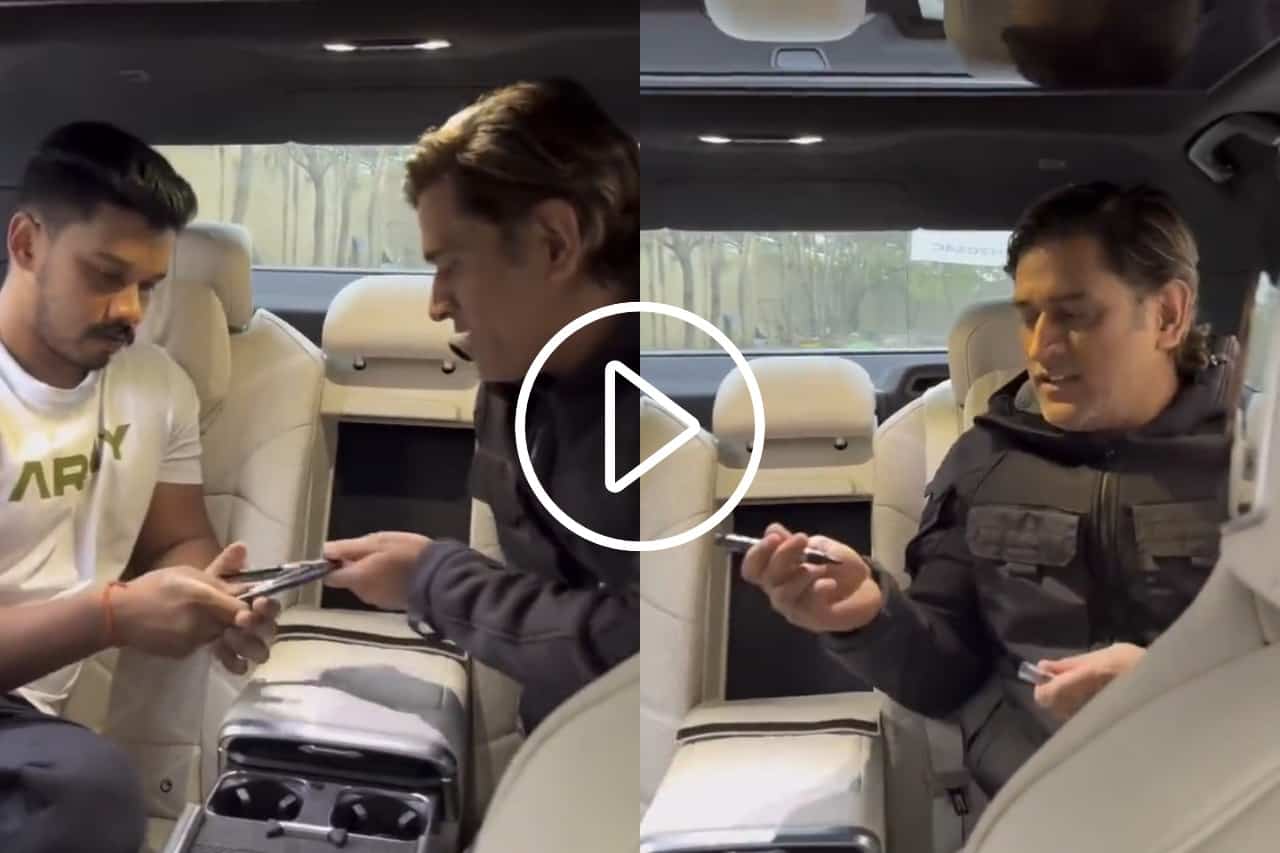 MS Dhoni | Source: X/Twitter
A huge MS Dhoni fan's dream recently came true when he met his idol, and even got his autograph on his BMW car. The internet is currently abuzz with a video capturing the wholesome moment when MS Dhoni sits in a fan's car to autograph it, going viral across social media.
Watch Video:
MS Dhoni, who retired from international cricket on 15 August 2020, now only plays in the Indian Premier League. He recently led the Chennai Super Kings to their fifth IPL title in the 2023 edition of the cash-rich league.
Amidst ongoing speculations about MS Dhoni's playing in the 2024 IPL, he dispelled doubts by stating that he would make a comeback next year if his fitness allows. Alternatively, if fitness is a hindrance, he mentioned his plan to relish the game with fans from the stadium.