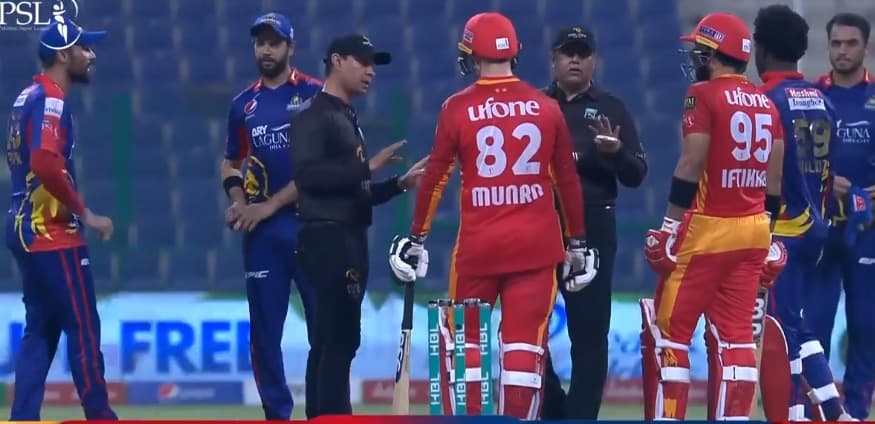 Iftikhar Ahmed with Umpire • Source: Twitter
Karachi Kings' pacer Mohammad Amir and Islamabad's Iftikhar Ahmed were involved in a heated argument during the 22nd match of the PSL 2021 match between Karachi Kings and Islamabad United. Amir is a part of the Karachi Kings while Iftikhar plays for Islamabad United.
The incident took place on the last ball of the 15th over when Iftikhar smashed a boundary to Mohammad Amir. After being smashed for four, Amir starred at Iftikhar and said something. In reply, Iftikhar too exchanged some words and looked furious. It was a clear heated conversation between the two players as later the on-field umpires had to intervene to solve the matter. However, what exactly was told between Iftikhar and Amir remains a mystery. Here is the video of the incident:
However, it wasn't the first time that Mohammad Amir has reacted furiously on field. There were more such instances when he got involved in heated conversation with his counterparts.
Notably, Mohammad Amir failed to deliver good results with the bowl as he conceded 33 runs in 3.4 overs without picking up a single wicket.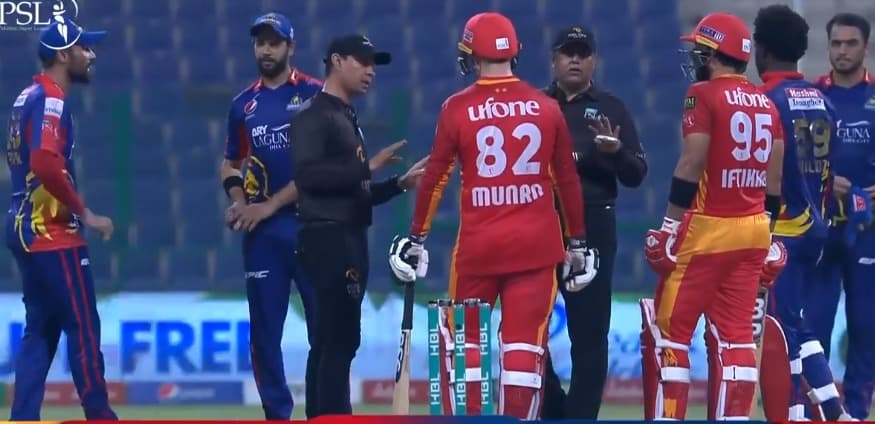 Islamabad United At The Top Of The Table
Talking about the match, Islamabad United defeated Karachi Kings by 8 wickets, thanks to the dominating run chase by Colin Munro and Iftikhar Ahmed. While Munro slammed unbeaten 88 off 56 balls, Iftikhar slammed 71 off 39 deliveries.
The duo shared an unbeaten partnership of 150 runs for the third wicket. Following this win, Islamabad United has reached the top of the PSL 2021 points table.
Earlier, a sensational batting performance from Babar Azam and Najibullah Zadran has powered Karachi Kings to 190 runs in their scheduled 20 overs. Azam smacked 81 runs off 54 balls while Zadran slammed 72 runs off 41 deliveries. The duo shared a partnership of 117 runs for the 3rd wicket.