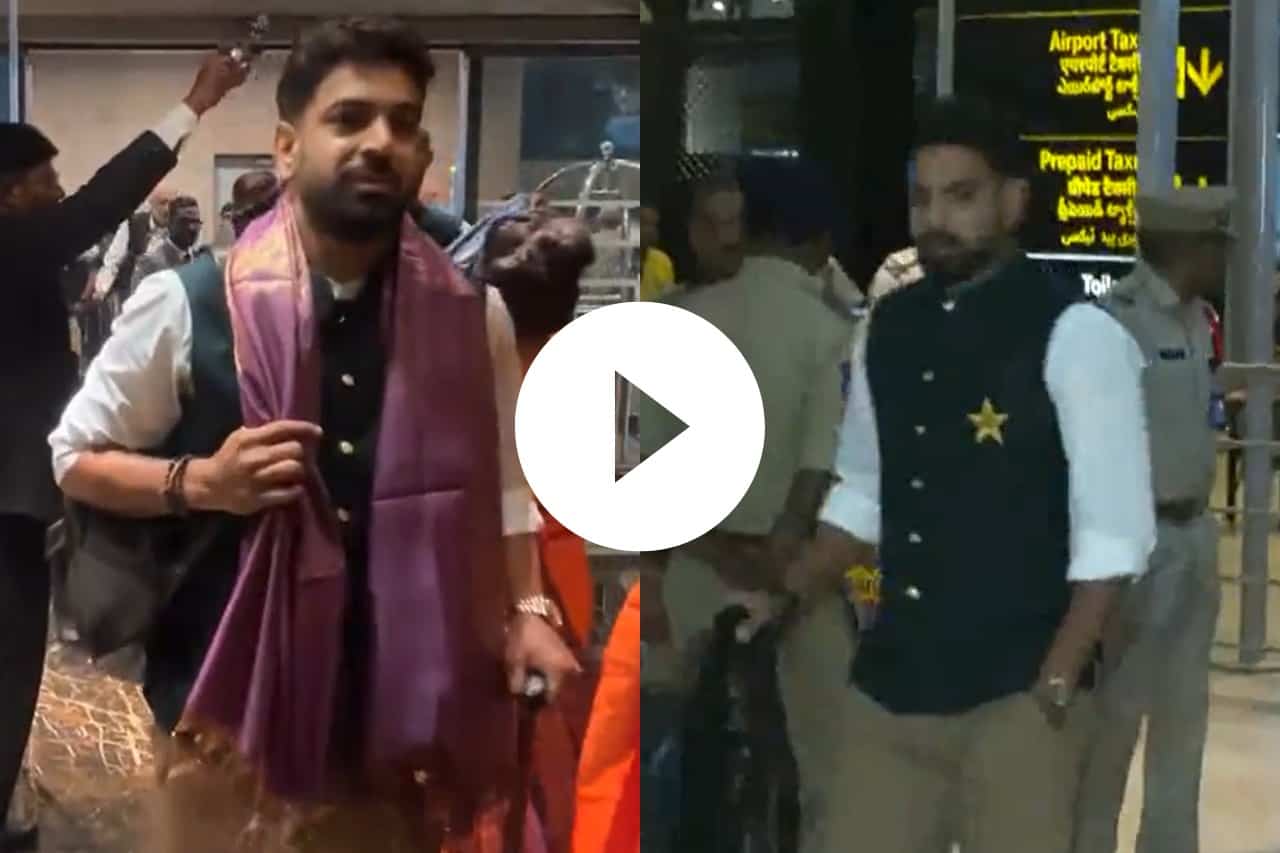 Haris Raus | Source: X/Twitter
The Pakistan Cricket team, on Wednesday, September 27 arrived in Hyderabad ahead of the ICC World Cup 2023. The team arrived a day after their visas were issued for the marquee event in India.
The Pakistan cricket team was given a super warm welcome at Hyderabad airport, and the crowd went wild to catch a glimpse of their cricketing heroes. Social media is buzzing with viral videos of the team's arrival, where fans are cheering and chanting their names.
Out of all the trending videos on social media, there is this one where fans are recording the Pakistan team's arrival in Hyderabad, and one fan just couldn't hold back his emotions after seeing the pacer Haris Rauf and exclaimed, 'Haris Rauf, you are looking very smart!"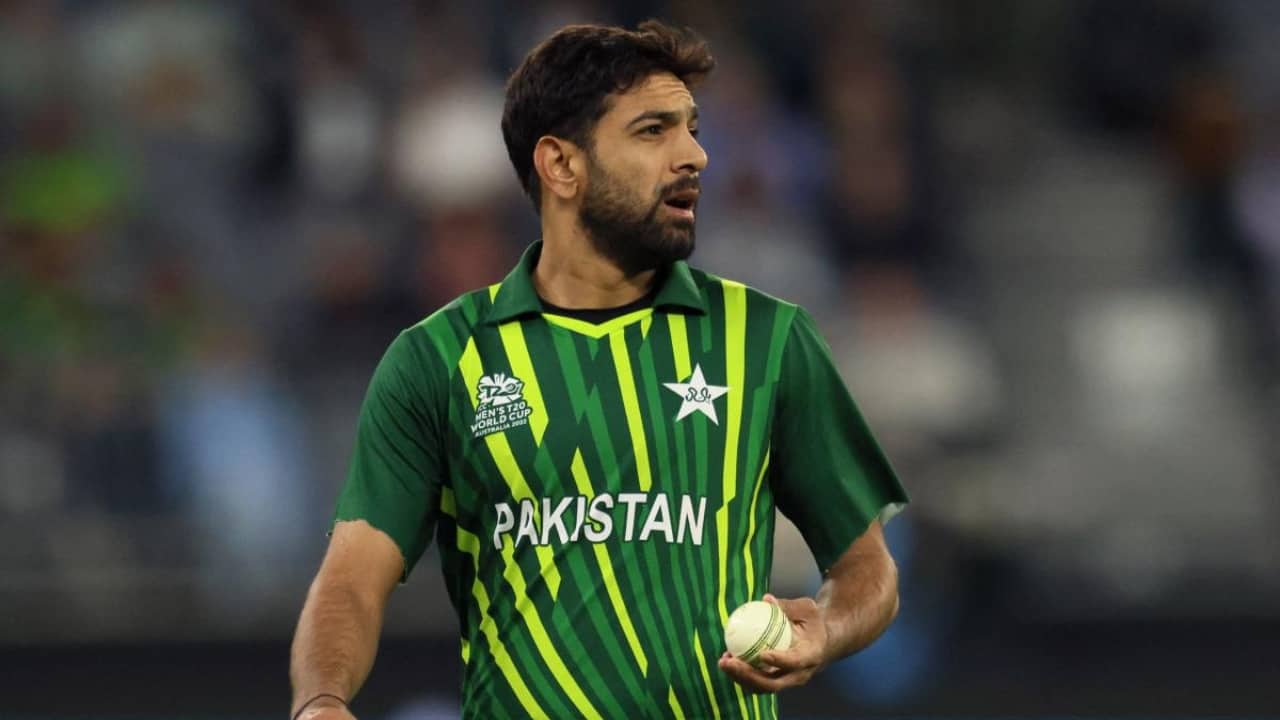 Watch Video: Indian Fan's Priceless Reaction to Haris Rauf's Arrival with Pakistan Team in Hyderabad
Haris Rauf is set to be one of their top three choices among pacers, almost guaranteed to make the cut in Pakistan's starting lineup. With Naseem Shah ruled out of the 2023 ICC World Cup, the onus now rests heavily on Haris Rauf and the pace maestro, Shaheen Afridi.
Notably, this is the first time in seven years that Pakistan's men's cricket team is visiting India, which is hosting the ICC World Cup 2023 independently for the first time. The ten-team tournament kicks off on October 5 with the final of the event set to be played on November 19.