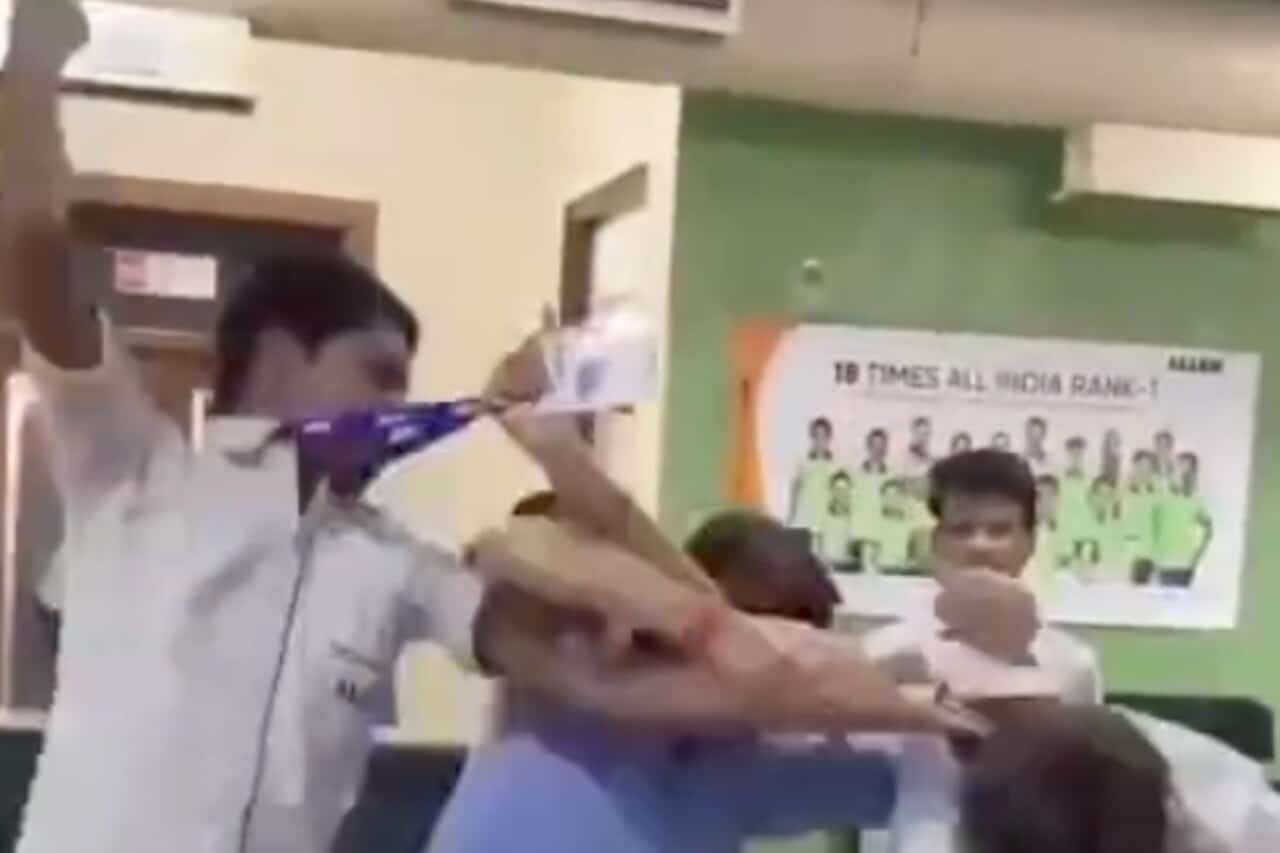 Elvish Yadav and Virat Kohli Fans Engage in Wild Fight | Source: Twitter
In India, fan rivalries are all the rage these days, and there is a video going viral on social media where Virat Kohli's die-hard fans and the content creator Elvish Yadav's fans are throwing punches at each other.
The video was first shared by a Twitter account named 'Ghar ka Kalesh,' and according to the caption of the video, the fight between the fans started when Elvish Yadav fans began comparing him with Virat Kohli.
Watch Video: Elvish Yadav and Virat Kohli Fans Clash Over Comparisons
For the unversed, Elvish Yadav is a popular content creator from Haryana with a massive following across India. He recently participated in the second season of Bigg Boss OTT, hosted by Bollywood star Salman Khan. Elvish Yadav ended the season as the winner.