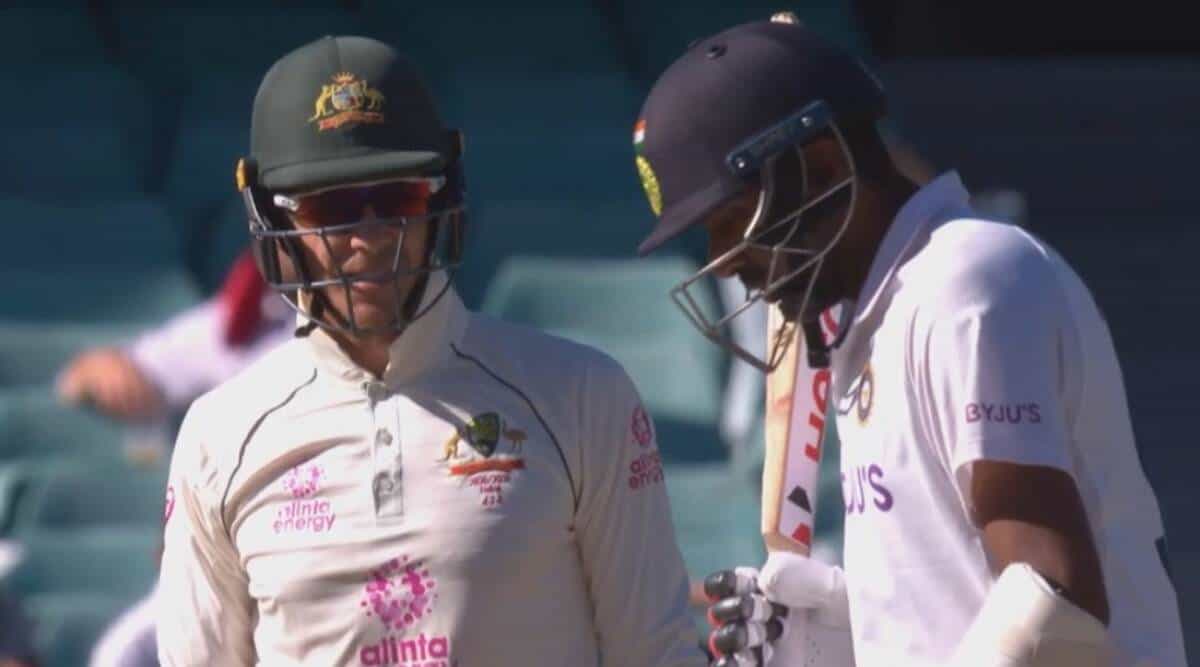 R Ashwin & Tim Paine | Image: Twitter
On the fifth day of the third Test match played at the Sydney Cricket Ground (SCG), Ravichandran Ashwin and Tim Paine were heard exchanging some sledges in the heat of the battle.
The partnership of Hanuma Vihari and Ravichandran Ashwin dashed out Australia's hopes of winning the third Test at SCG. Hanuma and Ashwin shared an unbroken partnership of 62 runs off 256 balls to keep the series alive at 1-1 heading into the final Test later this week.
Frustrated with Ashwin-Hanuma partnership, Australia's captain Tim Paine came up with a 'trick', which was to distract R Ashwin. In the 122nd over of the innings, Paine was heard on the stump mic saying, "Can't wait to get you to the Gabba, Ash."
Actually, Tim Paine was referring to the fourth Test of the current series which is scheduled to be played in Gabba, Brisbane from 15 January. It is difficult to beat the Australia team there. The Australian team has not lost a Test match there since 1988.
"Just like we wanna get you to India, may be your last series," was the reply from Ashwin.
Even your teammates think you're a goose. Don't they? Every one of them. How many IPL teams wanted you, when you asked every single one of them to have you?" he further told Ashwin.
Watch Video:
Tough To Swallow This, We Didn't Hold Onto Our Catches – Tim Paine
Australia captain Tim Paine took the responsibility of the team's performance after the match and said that his team had missed several catches. Paine himself dropped Pant's and Vihari's catches twice.
"I thought we created enough chances to win the game, this one's a tough one to swallow. Our bowlers were superb, Lyon bowled well. Just that we (especially me) didn't hold onto our catches. Looking forward to Brisbane. We didn't play our best in the last two games, but we were somewhat good with the bat in this Test," Paine said after the conclusion of third Test Test.
"There were a few positives for us, our bowlers created plenty of chances. Today was a whole-hearted effort from the boys, just that things didn't go our way. I think having two young kids (Pucovski and Green) playing Test cricket, it's a great thing as they were sensational. I thought Green was fantastic yesterday."