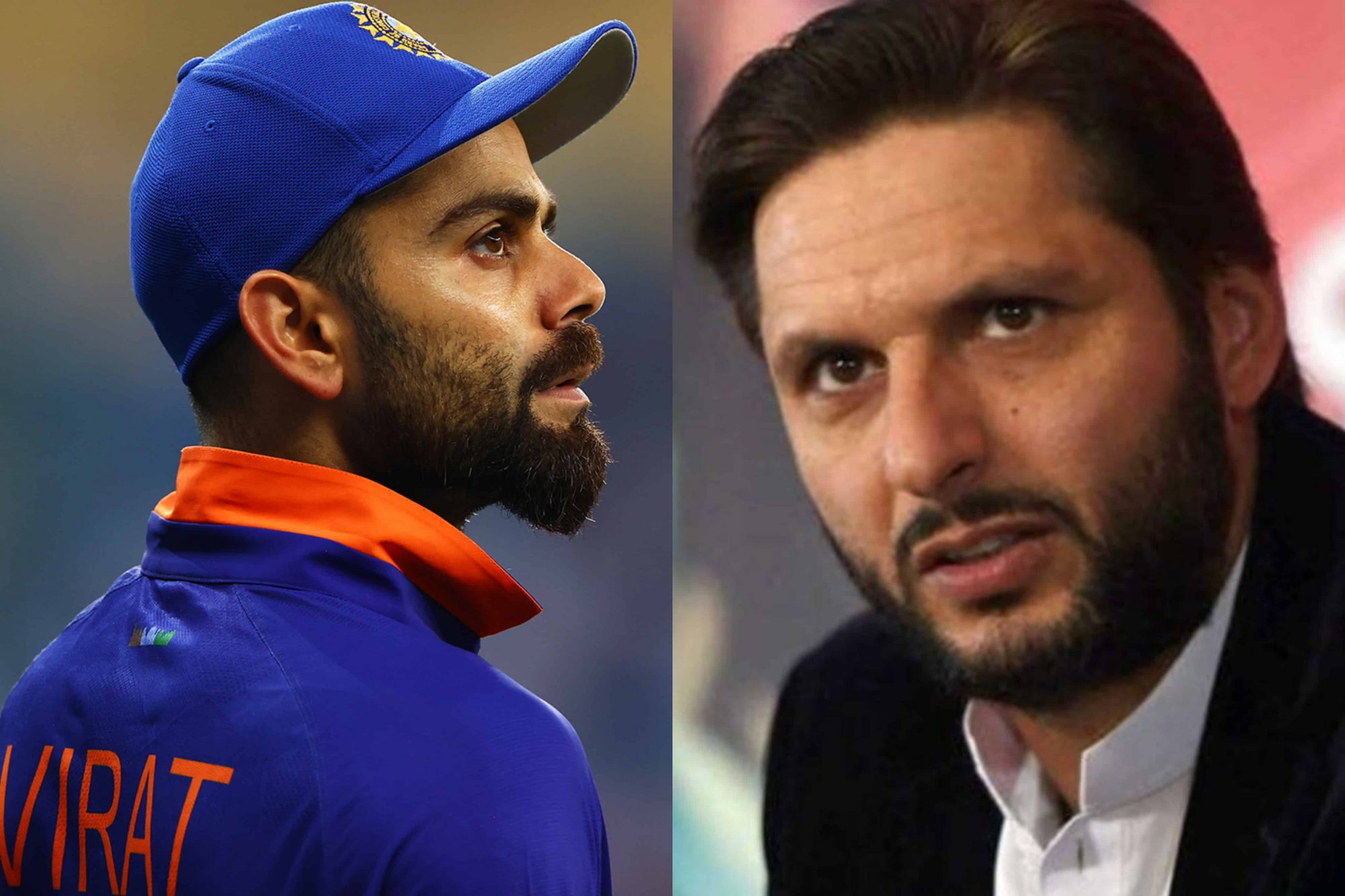 Virat Kohli & Shahid Afridi | Source: Twitter

Former Pakistan skipper Shahid Afridi feels that Virat Kohli should step down as the captain from all the three formats and start focusing on his batting.
Notably, Virat Kohli left team India's T20I captaincy and played his last T20I as team India's captain recently in the T20I World Cup against Namibia. Kohli has been struggling with the bat for almost two years now, having failed to score a single century in the last two years. Virat Kohli last smashed a hundred against Bangladesh at home back in November 2019.
"I think he has been a wonderful force for Indian cricket, but I think it would be best if he decided to retire as captain in all formats now. I think Virat should step down as captain and just enjoy his remaining cricket, which I think is plenty.
"He is a top batsman, and he can play freely without any other pressures on his mind. He will enjoy his cricket," Afridi said while speaking on the Samaa television channel.
Rohit Sharma Is A Top-Level Player: Shahid Afridi
The former Pakistan skipper went on to heap praises on India's new T20I captain Rohit Sharma. Afridi appreciated BCCI's decision of announcing Rohit Sharma as team India's new T20I captain.
Afridi, who had shared the dressing room with Rohit Sharma during his stint with the Deccan Chargers in the Indian Premier League (IPL), feels Rohit has the ability to stay calm under pressure and can also be aggressive if situation demands.
"I have played with Rohit for a year, and he is an outstanding player with a top mentality. His biggest asset is he can stay relaxed where required and show aggression when it is needed the most.
"He is a top-level player with terrific shot selection, and he has the mentality to be a good leader of the players," Afridi mentioned.
Rohit's first assignment will be the upcoming T20I series against New Zealand at home starting from November 17.