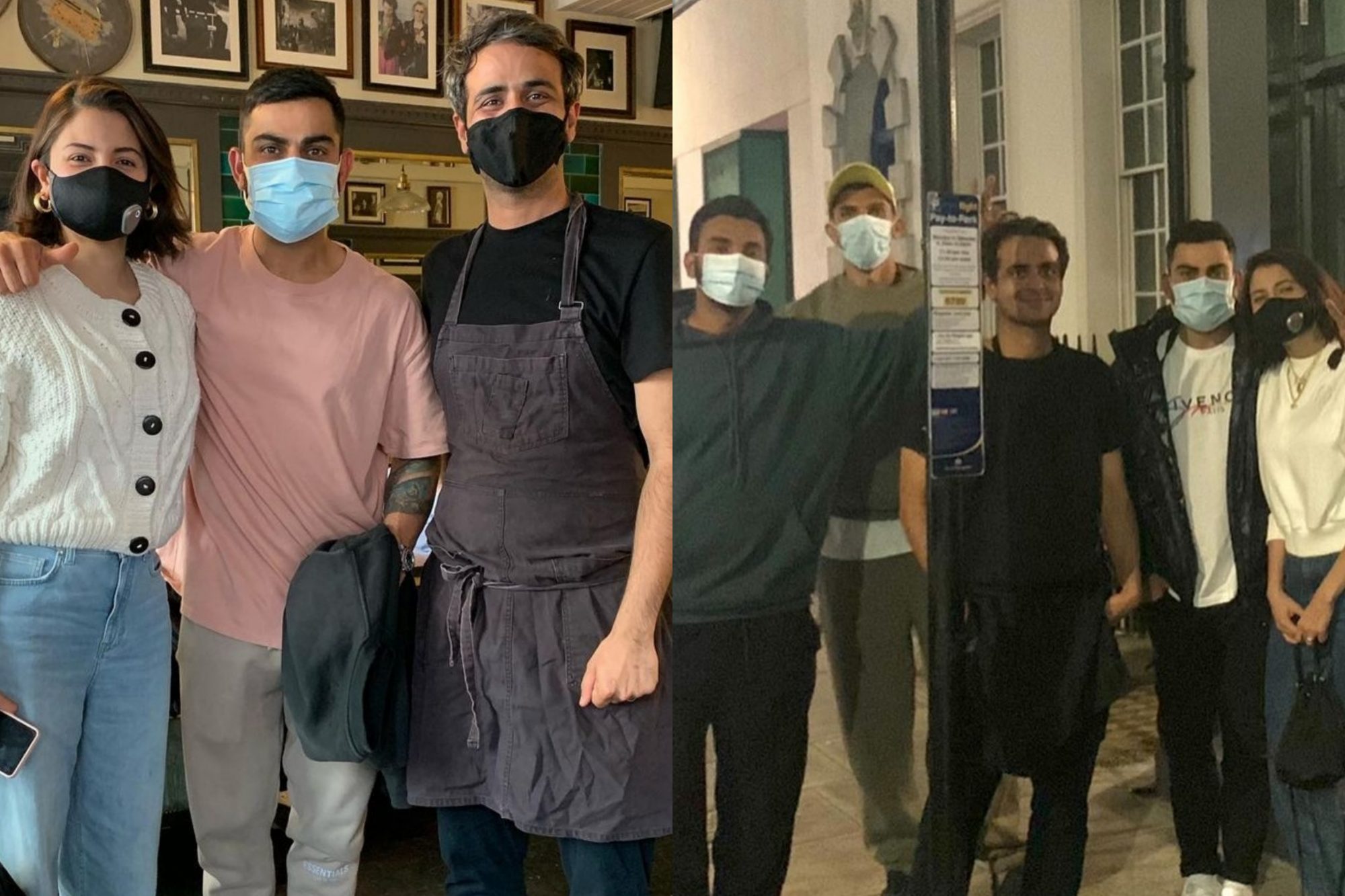 Source: Rishim Sachdeva (Instagram)
India skipper Virat Kohli along with her wife Anushka Sharma visited a restaurant in London and it seems they enjoyed the food there.
Team India is currently in England to play the 5-Match Test series. They have already played two Tests, winning one while the first one ended in a draw. Before heading into the Third Test, players are making sure they spend some quality time with their family in the small break.
Virat Kohli's wife and Bollywood sensation Anushka Sharma recently discovered a hotel in London and after getting impressed by its reviews and pictures, the duo visited it.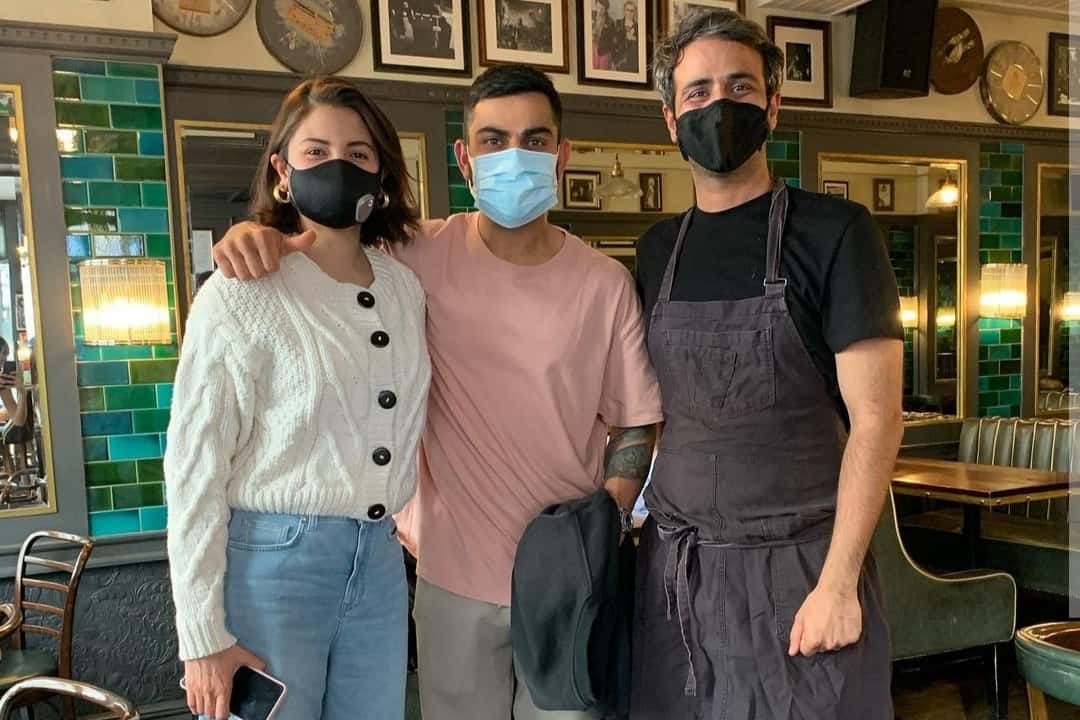 However, it seems the couple enjoyed their food as the Bollywood actress went on to give a shout-out to the outlet on her official Instagram account. The chef, Rishim Sachdeva of the restaurant looked overwhelmed by the entire instance and took it to Instagram to express his joy.
The chef captioned the image as:
"A lot can happen in 48 hours! @anushkasharma discovered @tendril_kitchen online where she loved the photos and reviews. That made @virat.kohli call my number to book a table. I didn't realise who had made the booking till I saw the power couple walking in to our restaurant, making me feel so proud – and a little terrified that they enjoy the food and experience of dining at Tendril! Serving them and speaking to them, I quickly realised they are what they are for a reason – super humble and incredibly talented. Anushka's Insta call-out and both declaring this the best meal they have ever had has been HUGE."
Virat Kohli and Anushka Sharma were so impressed with the place that on their next visit, they took more players to review the restaurant. The duo was joined by Ishant Sharma, KL Rahul, Mayank Agarwal, and Umesh Yadav, as spotted in the picture uploaded by the chef.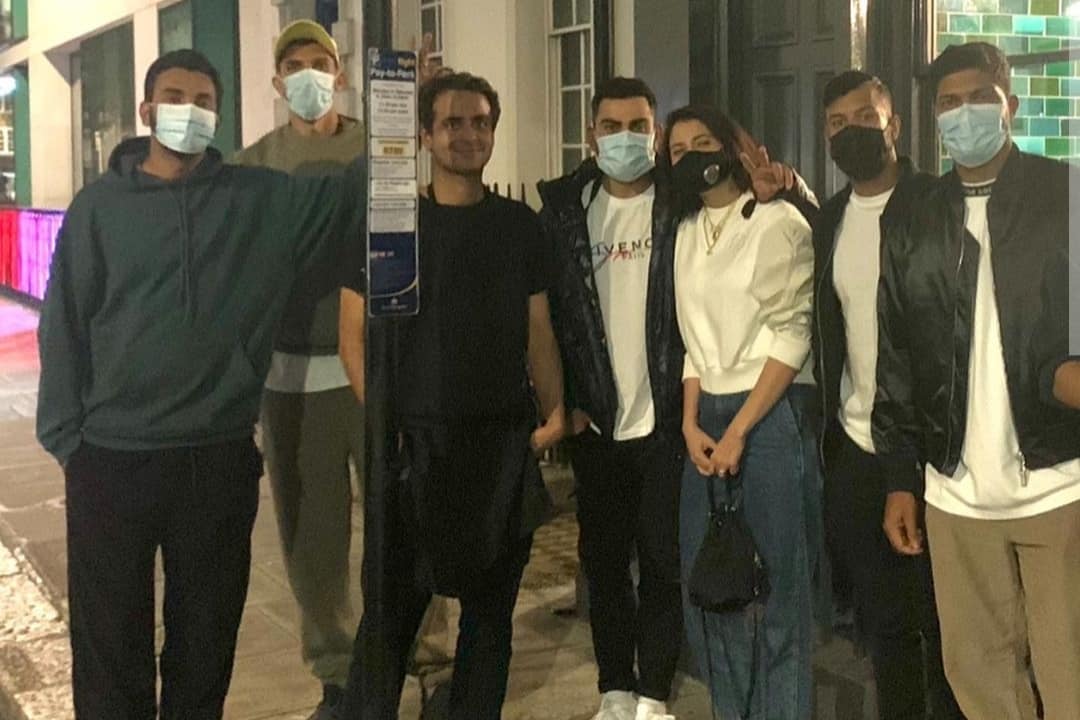 "But it wasn't over. Anushka and Virat were back again for dinner, this time bringing with them some more stalwarts from the India Cricket team @rahulkl @ishant.sharma29 @mayankagarawal @umeshyaadav making the day feel MEGA HUGE! I feel so blessed and keep thinking I must be doing something right! So so so proud of every single one of my small but exceedingly talented and hard-working team at Tendril. And super grateful to the wonderful people who have made the last 48 hours absolutely magic for Tendril, especially after an epic victory at Lords just a few days ago. Can't wait to see what the next 48 hours brings! Much love," the chef added in the caption.