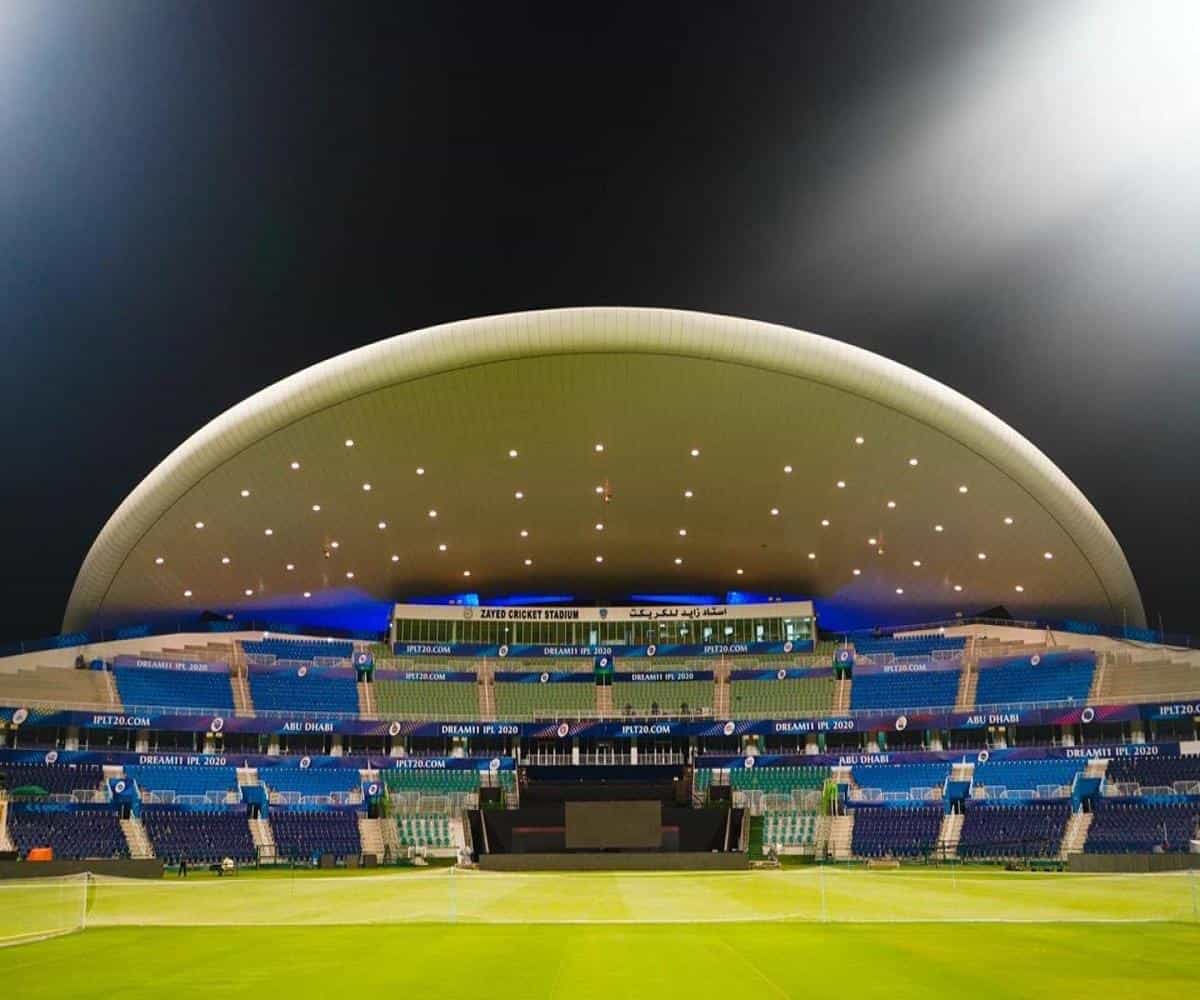 Sheikh Zayed Stadium | Source: Twitter
The uncertainty is finally over as IPL 2021 is set to resume in the United Arab Emirates (UAE), tentatively on September 18 or 19. The remaining 31 league matches, including the four playoff games, will be conducted over a three-week window, a senior BCCI official confirmed.
There is tremendous intent from all stakeholders to complete the IPL, boards are being spoken to. "Franchise owners, CEOs have confirmed this news to us. BCCI officials have confirmed off the record," sports journalist Boria Majumdar said in his YouTube show for Sports Today.
"The BCCI will not ask ECB to change dates for the India-England series. The tour ends on September 14."
This would be the second consecutive year that the UAE would play host to the league, which was suspended earlier this month owing to an outbreak of Covid-19 cases inside the bio-security bubble.
Meanwhile, in another development, the venues for the remaining matches of the IPL 2021 has also been confirmed. According to The Telegraph, the cricket stadiums in Dubai, Sharjah and Abu Dhabi have been finalised for the remaining 31 matches after talks with the Emirates Cricket Board and Abu Dhabi Cricket.
Why IPL 2021 Was Postponed?
Earlier, the IPL 2021 was postponed on May 4 after 6 players, 2 support staff members and a bus cleaner tested positive for coronavirus. Only 29 matches were played in the 60-game league till May 2.
In a statement, the BCCI had said, "The Indian Premier League Governing Council (IPL GC) and Board of Control for Cricket in India (BCCI) in an emergency meeting has unanimously decided to postpone IPL 2021 season, with immediate effect".
The BCCI stands to lose revenues to the tune of Rs 2500 crore if IPL 2021 is not completed.
Notably, the entire tournament was played in the UAE last year due to the Covid-19 pandemic crisis in India.