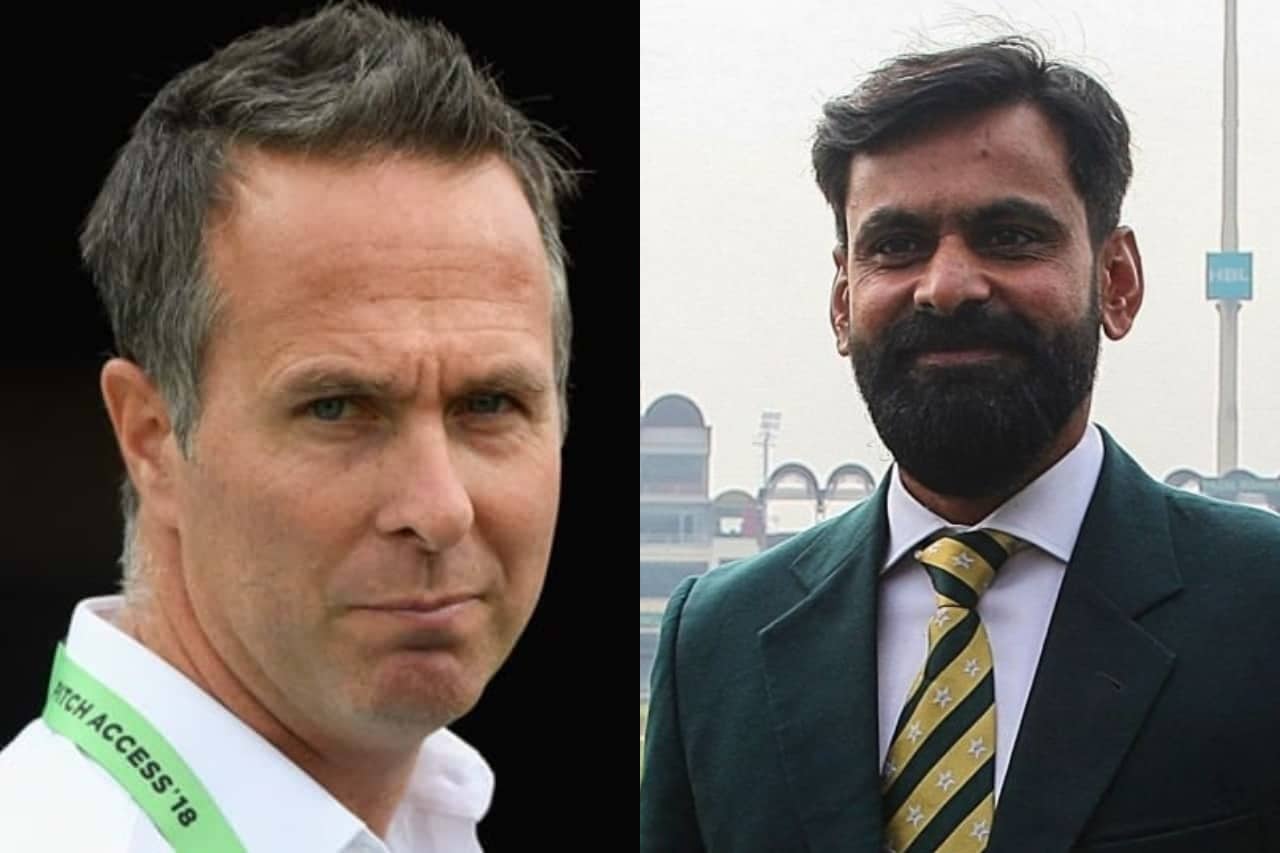 Michael Vaughan and Mohammad Hafeez | Source: X/Twitter
Former England captain Michael Vaughan strongly criticized former Pakistan cricketer Mohammad Hafeez for accusing Virat Kohli of playing a selfish innings in the recent Eden Gardens, Kolkata match against South Africa.
It all started after Virat Kohli scored his 49th ODI century, equalling the legendary Sachin Tendulkar's record for the most ODI centuries. Hafeez believes that Kohli deliberately tempered his innings to reach the century, rather than opting for an aggressive approach that could have substantially increased India's total.
Here's what Mohammad Hafeez had said.
"I saw a sense of selfishness in Virat Kohli's batting, and this has happened for the third time in this World Cup. In the 49th over, he was looking to take a single to reach his own hundred, and he didn't put the team first. Rohit Sharma could have played selfish cricket too, but he didn't because he is playing for Team India and not for himself."
Meanwhile, Michael Vaughan has publicly criticized Mohammad Hafeez for his comments regarding Virat Kohli's 49th ODI century, calling them utterly baseless, and went on to laud Virat Kohli for his remarkable century in the challenging match against South Africa in Kolkata.
Here's what Michael Vaughan wrote on his Twitter:
"In a tweet posted on his social media handle, Vaughan stated, "Come on @MHafeez22 !!! India has hammered 8 teams playing great cricket… @imVkohli now has 49 tons, and his last was an anchor role innings on a tricky pitch… His team won by over 200!!!! This is utter nonsense… #CWC2023 #India #Pakistan."