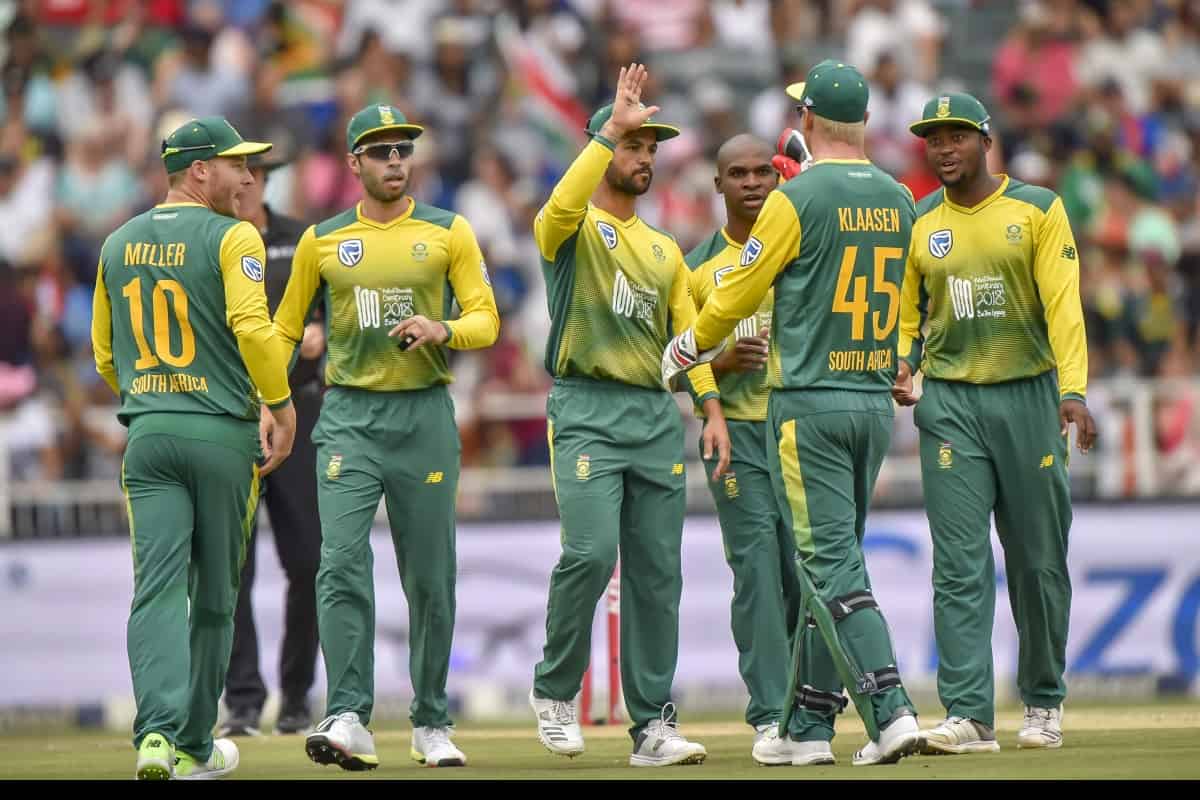 South Africa Team | Image: Twitter
Corona report of a South African player has come positive before the Commencement of ODI and T20 series with England. Two other South African players have also been isolated in Cape Town. On the other hand, England's team has reached South Africa. They are training in a bio-bubble. The Carona Report of all British players is negative.
England will play three T20 and three ODI match series with South Africa. The first T20 match is scheduled on 27 November in Newlands, Cape Town.
COVID-19 Test Conducted Before Entering The Bio-Bubble
According to Cricket South Africa (CSA), corona tests of 50 people, including players, were conducted before entering the bio-bubble in Cape Town. Out of which the result of one player has come positive. At the same time, two players who came in contact with him have also been isolated under the supervision of doctors. The team of doctors is monitoring the health of the three players. According to CSA, no new players will be included in the squad in place of these players. But two players will be inducted for the practice match on 21 November.
---
England Tour of South Africa Full Schedule
T20 Schedule
1st T20 on 27 November, Newlands, Cape Town
2nd T20 on 29 November, Boland Park, Paarl
3rd T20 on 01 December, Newlands, Cape Town
---
ODI Schedule
1st ODI on 04 December, Newlands, Cape Town
2nd ODI 06 December, Boland Park, Paarl
3rd ODI 09 December, Newlands, Cape Town