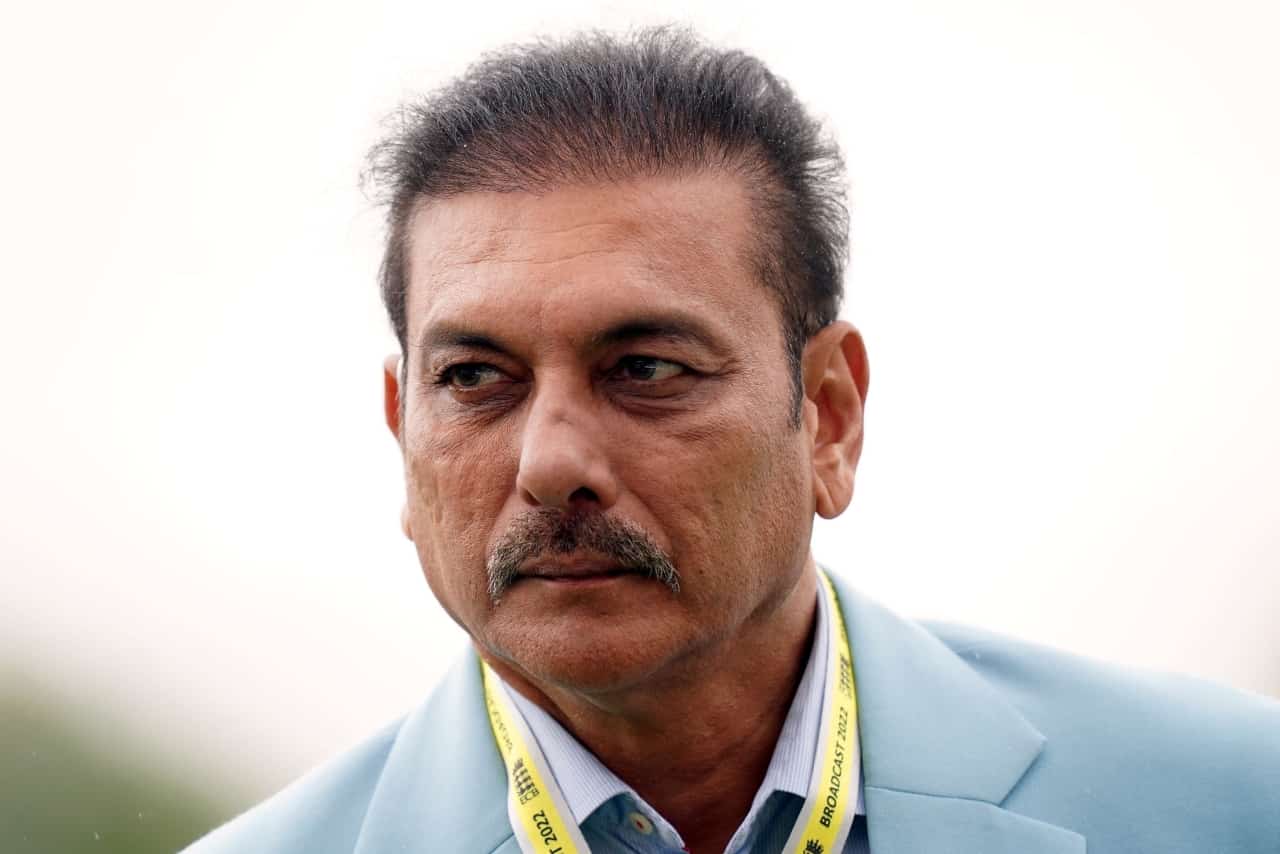 Ravi Shastri | Image Source: Twitter
Former India head coach, Ravi Shastri, wants the Indian team management to give senior players Virat Kohli and Rohit Sharma a well-deserved break ahead of the upcoming ODI World Cup 2023, set to be held in India from October 5.
Here it's worth noting that the experienced pair has been actively involved in continuous cricketing action since February, starting with the four-match Test and three-match ODI series against Australia, followed by their participation in IPL 2023.
However, despite his exceptional form in IPL 2023, where he finished as the second-highest run-scorer for Royal Challengers Bangalore, Virat Kohli's performance in the ongoing World Test Championship final against Australia was far from impressive.
Failing to live up to the expectations surrounding him, Kohli managed only 14 runs in the first innings while Rohit Sharma's poor run of form persisted as he also struggled, contributing just 15 runs.
Reflecting on their form and performance, Ravi Shastri urged the team management to grant both players a much-needed break from participating in all formats of the game.
"I would say, it's very tough to play all three formats. There are players who can play. For example – Rohit Sharma, Virat Kohli can still play all three formats," said Shastri on Star Sports.
With the ODI World Cup on the horizon, Shastri stressed the need for both players to be in peak physical form and have a clear mindset. Additionally, he expressed confidence in the ability of the youngsters to handle the shortest format of the game.
"Having said that, they don't need to play all matches; give exposure to other youngsters. A big tournament is coming up – the World Cup. Bring them (back to the team) close to that; (let them) spend some time with the team and play," he concluded.