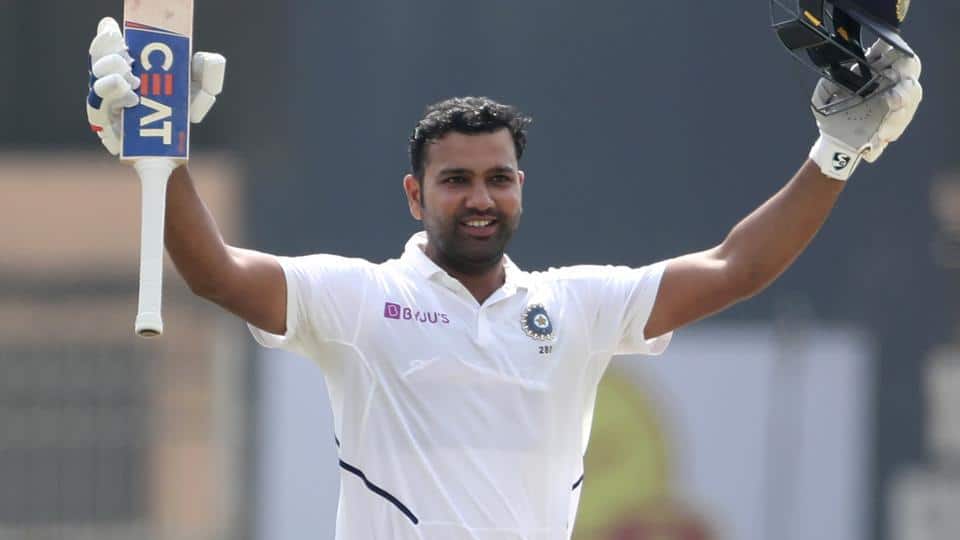 Former India batsman VVS Laxman has opened up on Rohit Sharma's injury and expressed his disappointment at the way the Indian team management handled the situation.
Indian skipper Virat Kohli on the eve of the first ODI series against Australia admitted that they were never clearly informed about Rohit Sharma's injury and availability on the tour of Australia.
VVS Laxman speaking on the same said that it was very disappointing that in the age of communication and the times of multiple WhatsApp groups within the team, they are talking about communication gap between the players.
"I feel that in the first place he (Rohit Sharma) should have been selected and the communication gap is something which is disappointing. I am really surprised because, in this age of communication where there are so many WhatsApp groups, there's usually a group mail which goes around, I'm sure a group between the team management, the chairman of the selection committee and the in-charge of the medical team of the BCCI," VVS Laxman said Star Sports show Cricket Connected.
"Usually, everything is updated to the team management and everyone is kept in the loop. So, I am not sure why is there a communication breakdown as far as this case is concerned and we are talking about two senior players," he said.
Rohit Should Have Been Sent to Australia Along With Team: VVS Laxman
Commenting more on the topic, Laxman said that ideally, Rohit Sharma should have travelled to Australia along with the other squad keeping the quarantine rules in mind.
"Rohit Sharma is a very valuable player in Test matches. So I would've kept him in the chain, subject to fitness, would've definitely kept him in the picture.
"Secondly, you could've sent him with the team after that, keeping the quarantine rules in mind. Because there is a 14-day quarantine, in the soft quarantine since you have been in the bubble in UAE. Then you move to another bubble [in Australia]. In soft quarantine, you can practice, train with teammates, hit the gym.
"But when you're taking a commercial flight to Australia, you won't be allowed to go out of your room and mingle and come in contact with people. So, I believe, the BCCI should've thought of this in hindsight," Laxman said.
Rohit Sharma is currently undergoing rehabilitation at the National Cricket Academy (NCA), Bangalore. He will be reassessed again on December 11 to check if he is fit enough to play the 4-Match Test series against Australia, starting from December 17 in Adelaide.