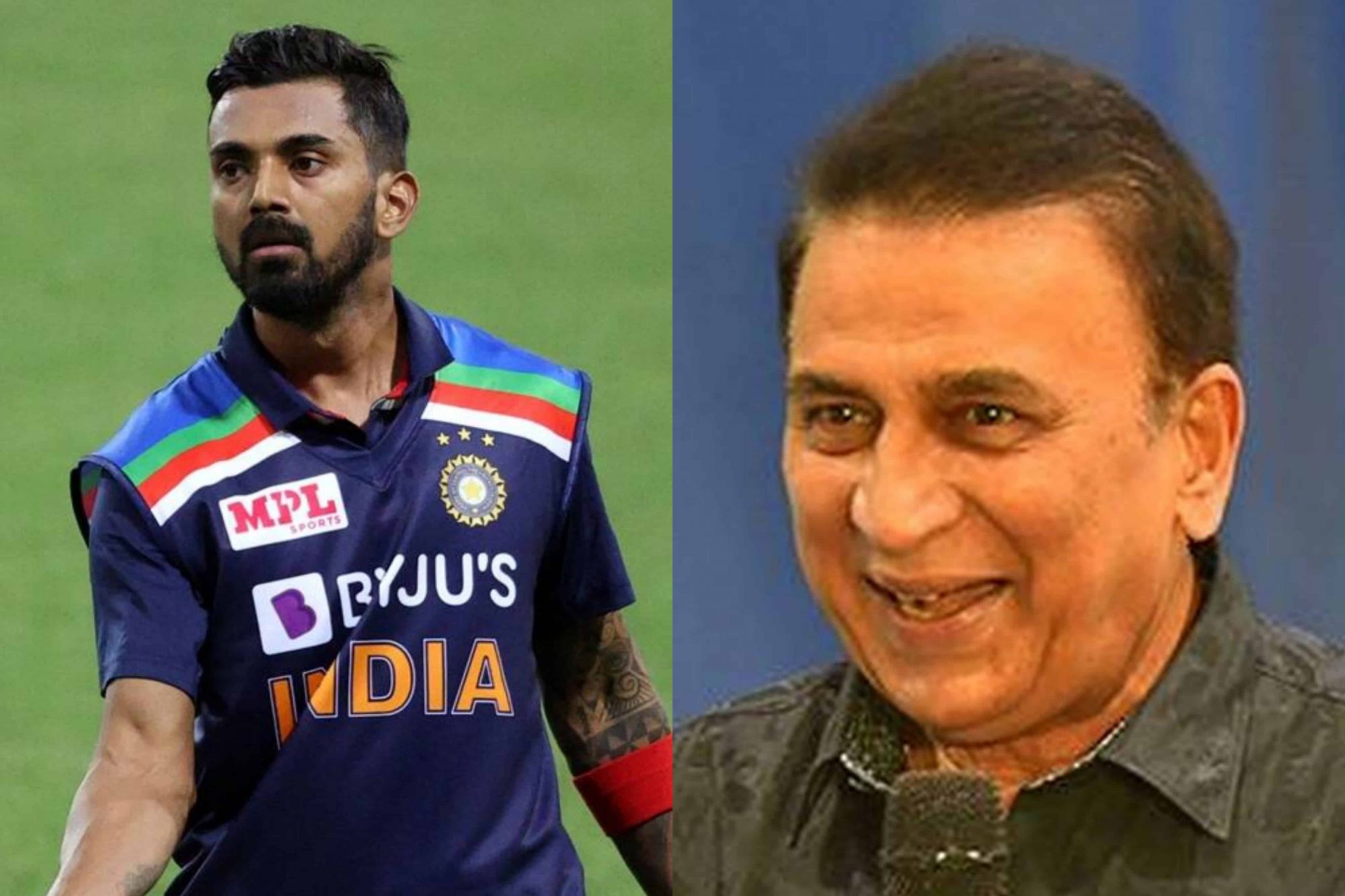 KL Rahul and Sunil Gavaskar | Source: Twitter

Amid the stern criticism over India opener KL Rahul's inconsistent run of form in the lead-up to the T20 World Cup 2022, former India captain Sunil Gavaskar has come out in support of the Karnataka batter, stating the 30-year-old was playing in the way that the team expected him to in the three-match T20I series against Australia.
In the just concluded T20I series against Australia, KL Rahul shut all his critics by smoking a quickfire half-century in the opening game, however, he failed to replicate it in the second and third T20I, getting dismissed for the score of 10 and 1 respectively.
Weighing in on the same, the legendary cricketer Sunil Gavaskar has come out in Rahul's defense and conceded that the swashbuckling batter sacrificed his wicket for the team in the last two T20Is against the Aaron Finch-led side.
Speaking to Star Sports after India clinched a 2-1 series win against the Men from Down Under on Sunday in Hyderabad, Gavaskar said:
"Well, he was doing what the team was expecting him to do which was both the times, you saw he got a fifty in the first game but in the second game, where he had to throw the bat from the first ball because it was an 8-overs-a-side game, he sacrificed his wicket for the team."
"Similarly, the asking rate in the 3rd T20I match was more than 9 runs an over, it's never easy, you want to get off to a good start. He sacrificed his wicket over there."
The star India opener, who scored just 66 runs at an average of 22.00 in the three-match T20I series against Australia, will be looking to bounce back stronger in the upcoming series against South Africa, starting from September 28 in Thiruvananthapuram with the second and third matches slated to be held on October 2 and October 4 in Guwahati and Indore, respectively.