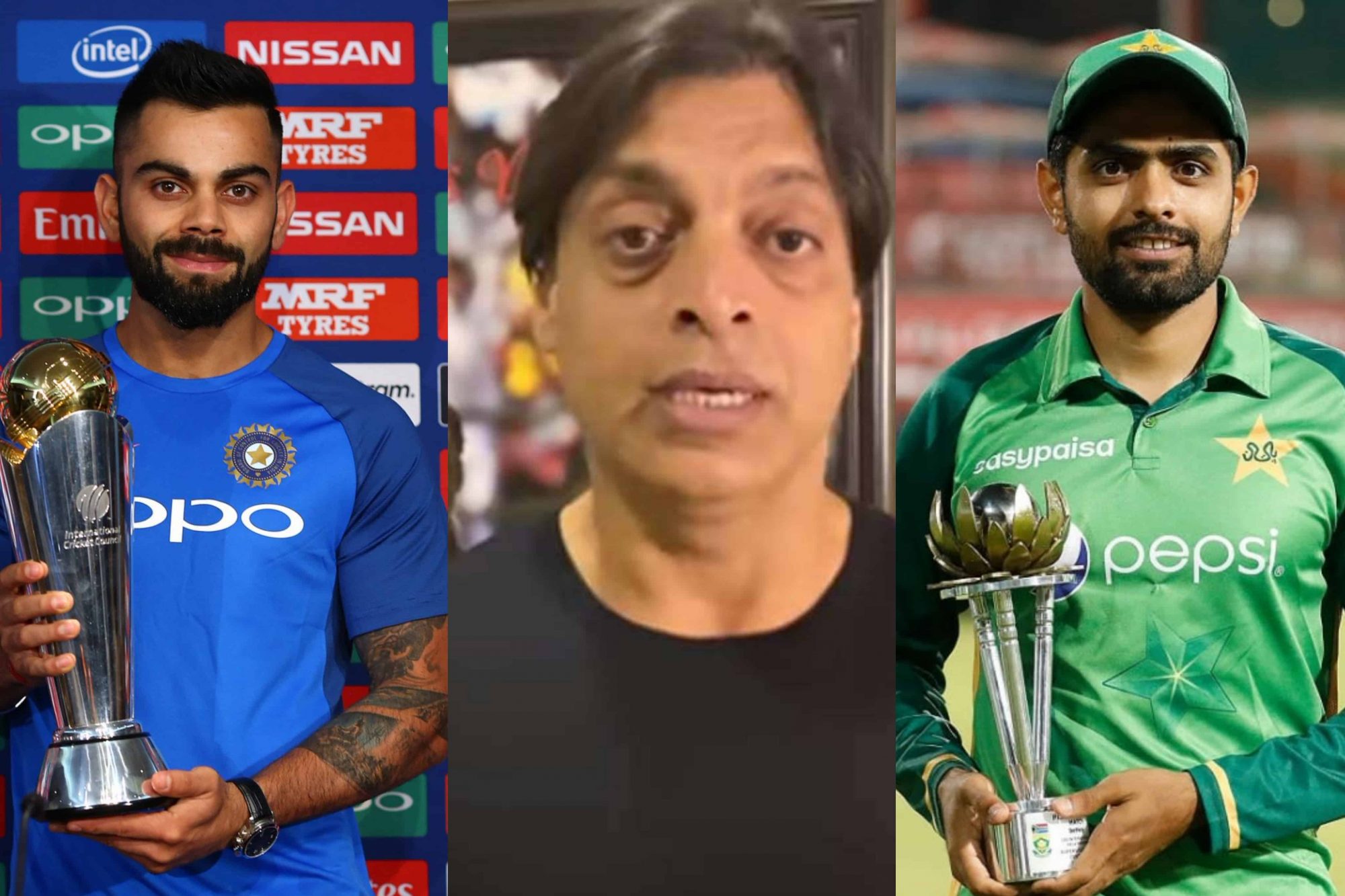 Virat Kohli, Shoaib Akhat and Babar Azam | Source: Twitter
Former Pakistan pacer Shoaib Akhtar has given a bold statement regarding upcoming T20 World Cup, predicting India and Pakistan to be the two finalists and feels the latter will emerge victorious against their arch-rivals.
This is indeed a big statement from Akhtar as Pakistan haven't defeated India even once in World Cup matches. In fact, Pakistan have a 0-11 record against India in ICC World Cups (ODI & T20I) but Akhtar feels that record will change in November with the UAE conditions being tailor-made for Pakistan
"I have a feeling Pakistan and India will play in the T20 World Cup final and India will lose to Pakistan. Conditions in UAE will favour both India and Pakistan," Shoaib Akhtar told Sports Tak on YouTube.
Talking about the comparison between Team India captain Virat Kohli and Pakistan skipper Babar Azam, Akhtar said that Pakistan skipper needs to score more runs while chasing if he has to surpass Virat Kohli.
"If Babar needs to beat Virat and surpass him, he will have to score more runs while chasing and play the kind of innings Kohli has. There is no doubt that Babar Azam can probably be the greatest batsman of Pakistan, but it will take time. We will judge Kohli and Babar after 10 years where they stand," Akhtar added.
Notably, India and Pakistan have been draw together in Group 2 along with New Zealand, Afghanistan and the other two qualifiers from Round 1.
The tournament will be played from October 17 to November November 14 in the UAE after being shifted from India due to the coronavirus pandemic.