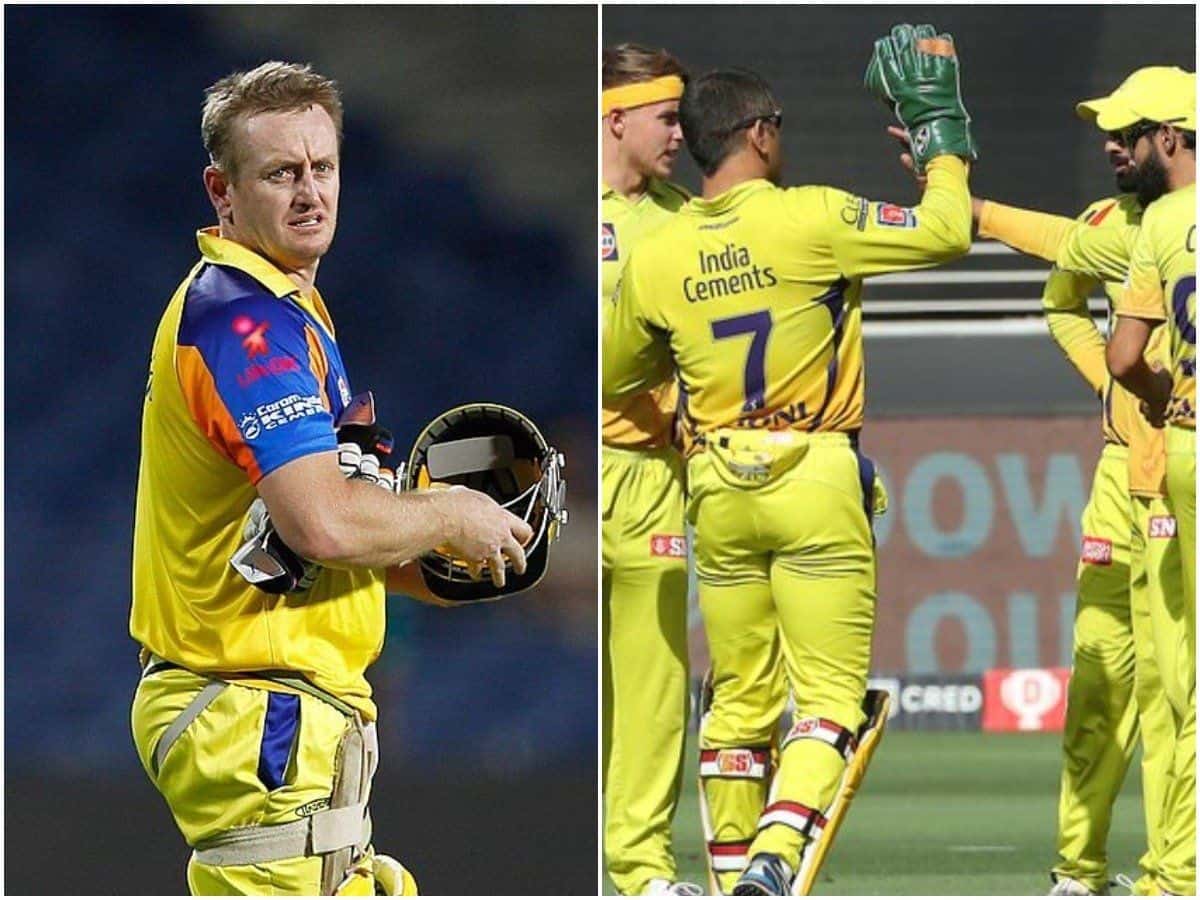 Scott Styris and Team CSK | Source: Twitter
The Indian Premier League (IPL) 2021 edition is keenly awaited by ardent cricket fans as well as experts and former cricketers. Ahead of the 14th season of the cash-rich league, several experts of the game have started sharing their predictions regarding the performance of all eight participating teams.

New Zealand's former all-rounder Scott Styris also shared his prediction for IPL 2021, where he placed MS Dhoni-led Chennai Super Kings (CSK) at the bottom of the table.
Scott Styris, who represented the now-defunct Deccan Chargers in the first three seasons of the IPL, played for the Super Kings in 2011. He played just two games that season, scoring 5 runs, and didn't pick up any wickets.
He predicted Mumbai Indians to win the title once again. Styris then picked Delhi Capitals, Punjab Kings and Sunrisers Hyderabad for the second, third, and fourth spot respectively.
Regarding CSK, Styris predicted that his former IPL team would not only miss out on the playoffs but would finish at the bottom of the points table.
CSK took cognizance of the tweet and questioned Styris for his prediction. Posting an old picture of the former cricketer in a CSK kit, the franchise wrote:
"Ex Machi. Why Machi? #Yellove Machi (Machi is a Tamil word for brother-in-law)."
Styris then hilariously posted a GIF to issue his apology and joked that CSK head coach Stephen Fleming has already told him off, tweeting:
"I consider myself reprimanded. Super coach @SPFleming7 has already told me off"
Talking about the CSK franchise, many former cricketers — including Aakash Chopra — feel that the three-time winners won't be able to make it to the playoffs for the second time in a row due to their key players' lack of game time in the middle. They open their IPL 14 campaign versus Delhi Capitals (DC) on the second day of the upcoming edition, i.e. April 10 in Mumbai.