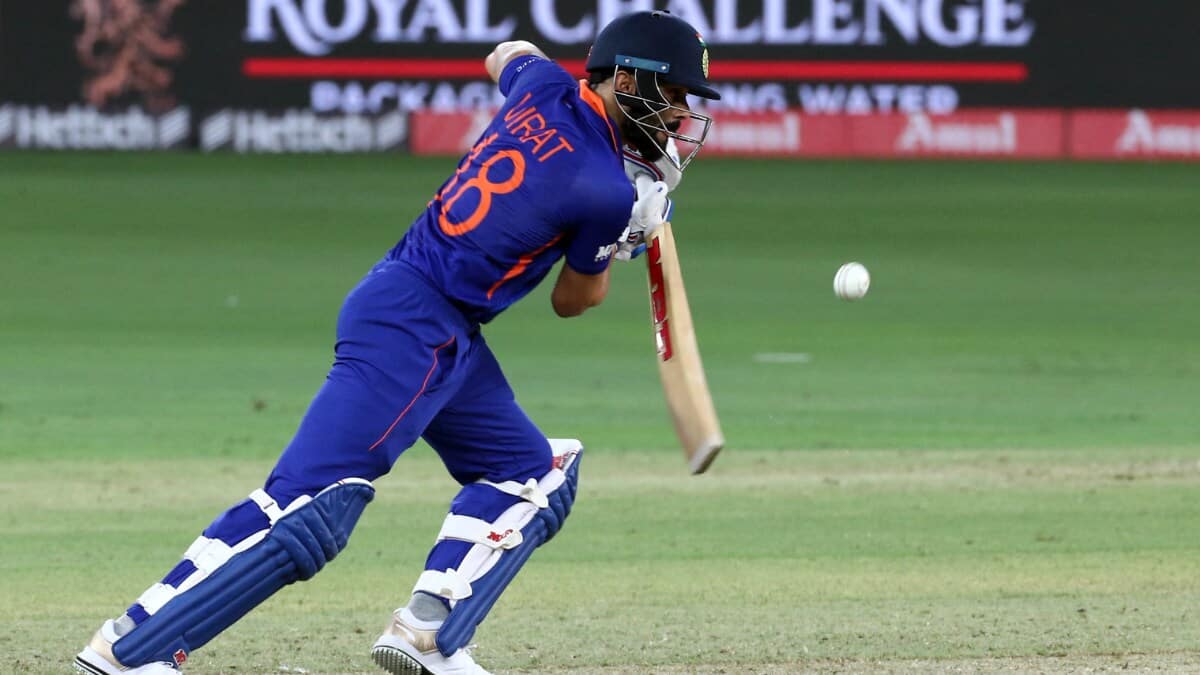 Virat Kohli | Source: Twitter

The cricketer-turned-commentator Sanjay Manjrekar asserted that former India captain Virat Kohli seems to have made some technical changes in his batting during India's Asia Cup 2022 Group A match against the arch-rivals Pakistan on Sunday, August 28.
Kohli played a decent knock of 35 runs off 34 balls on a Dubai pitch that had pace, bounce, and swing in it before throwing away his wicket courtesy of a mistimed chip shot off Mohammad Nawaz.
Manjrekar, weighing in on the same in a SPORTS18's show, stated:
"A couple of things that I saw which I liked and something that I have not seen him do much before. If you remember he played three pulls in that innings. There was one hook that went for six, but there were a couple of pull shots that he played and those are the things that I look for you know as an analyst."
"This is what excites me whether he's trying to do anything different. Just getting a little bit technical, before the ball was delivered. On two occasions, he actually had a trigger movement where he went back in the crease, which meant that I think finally somebody's got to him where he is now exploring the back foot play a little more."
The renowned commentator further conceded that the 33-year-old can make his life a bit easier if he learns to balance his backfoot and front foot aggression.
"I saw that happen in England, but still mostly onto the front foot. There was a catch dropped again on the front foot reaching for the ball. So, if he starts mixing back foot aggression, I'm not saying back foot defense."
"Back foot aggression along with front foot aggression, life might just get better, and those signs were seen in that innings against Pakistan."
Kohli will be next seen in action in India's last and final Group A match against Nizakat Khan's Hong Kong on Wednesday, August 31 at Dubai International Cricket Stadium.