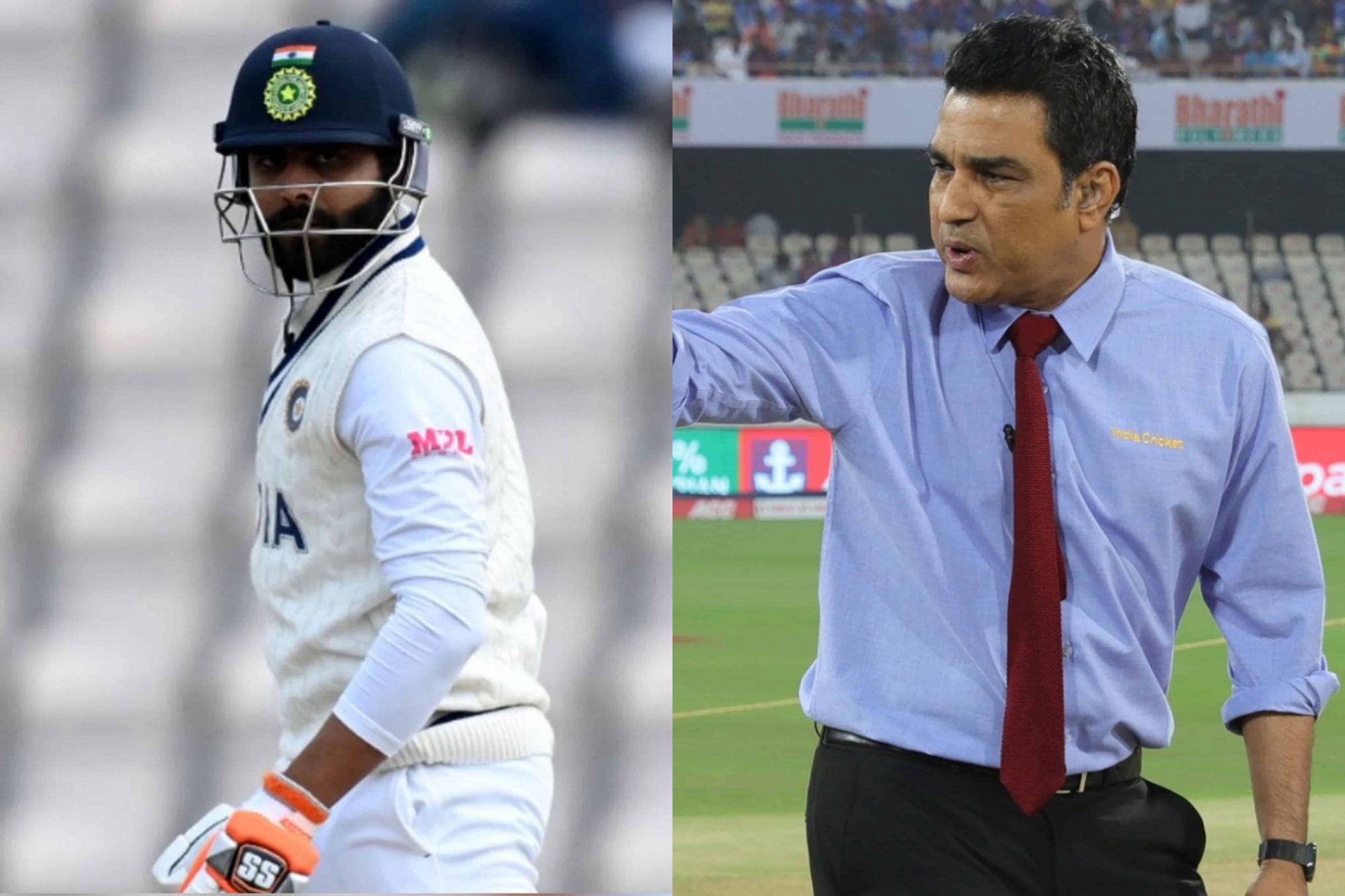 Ravindra Jadeja and Sanjay Manjrekar | Source: Twitter
Former India cricketer Sanjay Manjrekar picked up his Indian playing XI for the upcoming Lord's Test between Indian and England.
The first Test match, on Monday ended in a draw as rain didn't allow to bowl a single over. For most of the time, team India was ahead in the match and was looking in a prime position to win the first Test in Nottingham.
During the post-match presentation, skipper Virat Kohli even stated that the playing XI in the first Test is the template they intend to follow going forward. However, Sanjay Manjrekar felt otherwise. He brought a couple of changes in the playing XI and think it would be ideal for team India.
He didn't bring any changes in the top order and was happy to stick with the same top 5, as they didn't get enough time to show their skills in the middle.
"Rohit Sharma and KL Rahul will be my openers. At No. 3, I will want to play Pujara. We didn't get to see a lot of his batting in the second innings but I will still want to play him. Then Virat Kohli will be No. 4, Ajinkya Rahane No. 5," he said.
Sanjay Manjrekar Dropped Ravindra Jadeja From His Playing XI
Manjrekar further mentioned the two changes he would like to see in the next playing XI. He asserted that Hanuma Vihari and Ravichandran Ashwin can be accommodated in the middle.
Despite a well-made fifty from the bat of Ravindra Jadeja, Manjrekar decided to leave him out of the team. He also stated that Rishabh Pant should bat at No.7 while Hanuma Vihari can bat at No.6.
"A slightly controversial selection because I will like to get a specialist batsman at No.6, some depth in the batting because two or three batsmen are out of form and the ball moves a little as well in England. I feel if Rishabh Pant comes at No. 7, he can prove even more dangerous and can play very well with the tail-enders. I am playing Vihari because the last Test match he played, he batted for 2.5 hours to save India," Manjrekar suggested.
Manjrekar admitted that the selectors made a mistake by dropping Ravi Ashwin from the last Test. He mentioned that the off-spinner has a better chance of achieving success in the house of cricket. He also added that he would prefer Mohammed Siraj over Ishant Sharma, given his ability to take wickets.
He said, "I would like to bring in Ashwin, who I think was wrongly dropped in the first match. I am bringing in a bowler who has more chances to take wickets on a good pitch. I am getting three fast bowlers. Shami, Bumrah. I don't know if Ishant is fit or not but I will go with Siraj because he has the ability to take five wickets.
Notably, both Vihari and Ashwin played county cricket before heading into this series so they would have already come to terms with the conditions at hand. India, undoubtedly has number of options to choose from and hence it would be interesting to see India's composition for the Lord's Test being played from August 12-16.