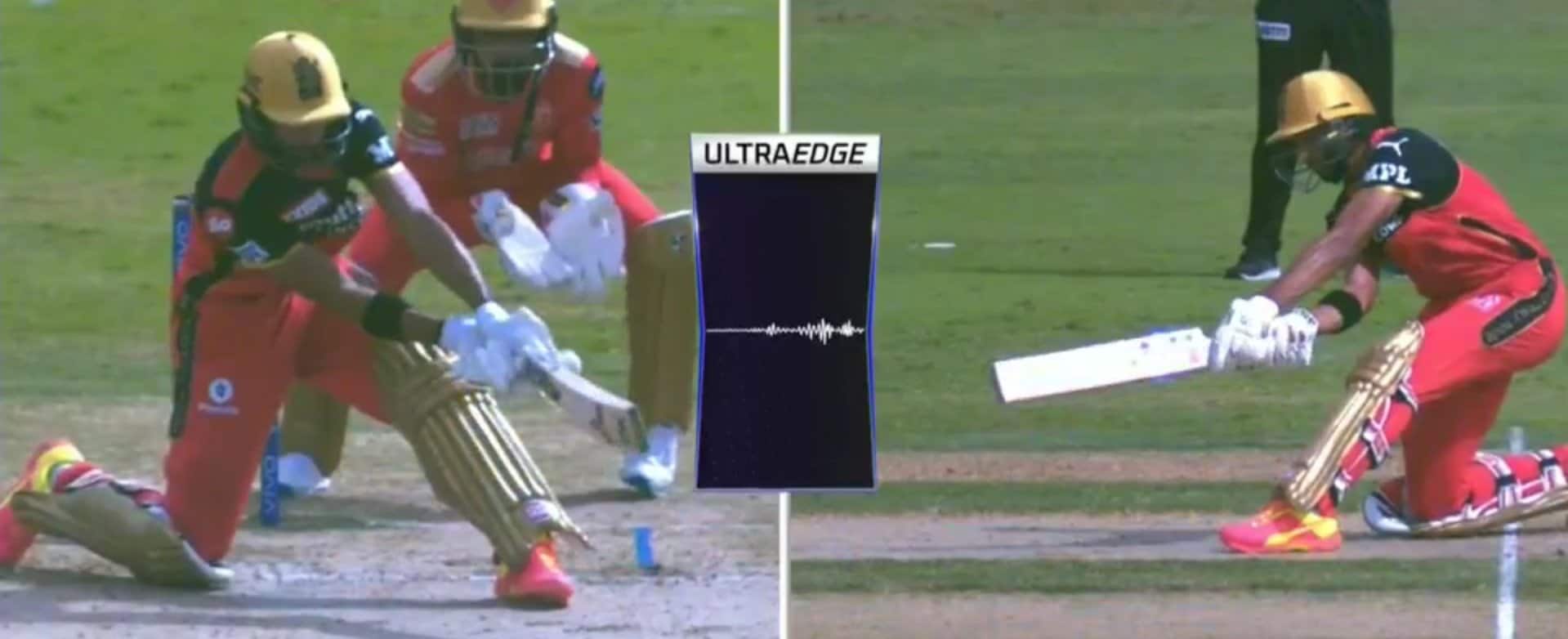 Devdutt Padikkal | Source: Twitter

The 48th match of the Indian Premier League 2021 is being played between Punjab Kings and Royal Challengers Bangalore at Sharjah Cricket Stadium.
Earlier in the match, Virat Kohli won the toss and opted to bat first. Batting first, RCB got a powerful start as Devdutt Padikkal smashed 40 off 38 and Virat Kohli smacked 25 off 24.
Meanwhile, something happened in the 8th over of the first innings that have left the cricket fraternity and fans furious.
The left-handed batsman of RCB, Devdutt Padikkal wasn't able to read Ravi Bishnoi's googlies and was constantly seen struggling against him. Tired of his outside off googlies, the 21-year old finally decided to go funky trying for a reverse sweep. But Padikkal missed his shot and in the process, gloved the ball to the wicketkeeper KL Rahul who caught the catch.
The on-field umpire didn't give it out and KL Rahul, who was sure that there was a contact between bat and ball didn't take minute to go for a review. While reviewing, the ultra edge clearly showed spike when the ball was close to the gloves and surely, the on-field decision should've reversed his decision. However, the third umpire was shockingly heard saying, "There is no bat involved."
He didn't consider the spike off the glove and asked the on-field umpire K Ananthapadmanabhan to stay with his decision. Not just this, to make things worse, Punjab Kings also lost their only review thanks to a completely wrong decision.
It was a shocking decision for the cricket fraternity and fans. Even commentators looked stunned with third umpire's decision.
The cricket fraternity is taking it out on Twitter as well. Here are some of the reactions: