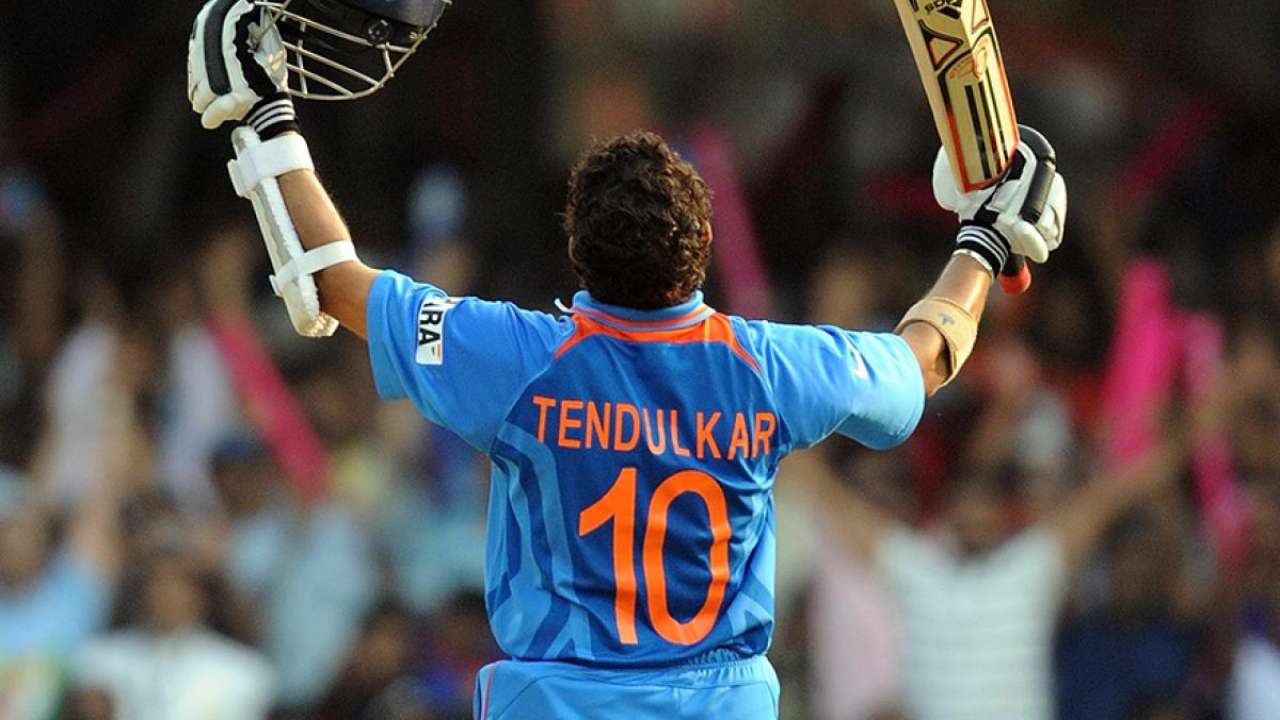 Sachin Tendulkar | Source: Twitter
Former Indian cricketer Sachin Tendulkar, one of the world's greatest batsmen, ruled international cricket for 24 years. He made several records during his glorious cricketing career.
Easily regarded as one of the top five batsmen of all time, since the sport came into the picture, Tendulkar finished his career with over 34,000 international runs (18,463 in ODIs and 15,921 in Tests) along with 100 centuries. An ICC title eluded him for long till MS Dhoni-led India won the 2011 ODI World Cup to fulfill Tendulkar's long-standing dream of winning World Cup.
However, the 'Master Blaster' still has a couple of regrets despite achieving so much in the game as looked back at his career.
It is a well-known fact that Sachin idolized 'Little Master' Sunil Gavaskar and the original 'Master Blaster' Sir Vivian Richards during his formative years.
And, so two of his biggest regrets is that he didn't have the opportunity to play alongside Sunil Gavaskar and against Sir Vivian Richards.
"I have two regrets. The first is that I have never played with Sunil Gavaskar. Mr Gavaskar was my batting hero when I grew up and not playing with him as part of a team remains a regret. Mr Gavaskar retired a couple of years before I made my debut," Tendulkar said.
"My other regret is not having played against my childhood hero Sir Vivian Richards. I was fortunate to have played against him in county cricket, but I still rue not being able to play against him in an international match. Even though Sir Richards retired in 1991 and we have a couple of years overlapping in our careers, we did not get to play against each other," he added.
Tendulkar retired from international cricket in the year 2013, having scored 15,921 runs in 200 Test matches for India and 18,426 runs in 463 ODIs. He still remains the leading run-scorer in international cricket in both forms of the game (Tests and ODIs).
Tendulkar was last seen on the cricket field during the Road Safety World Series 2021. After its conclusion, the star cricketer had contracted the novel coronavirus but has now completely recovered.